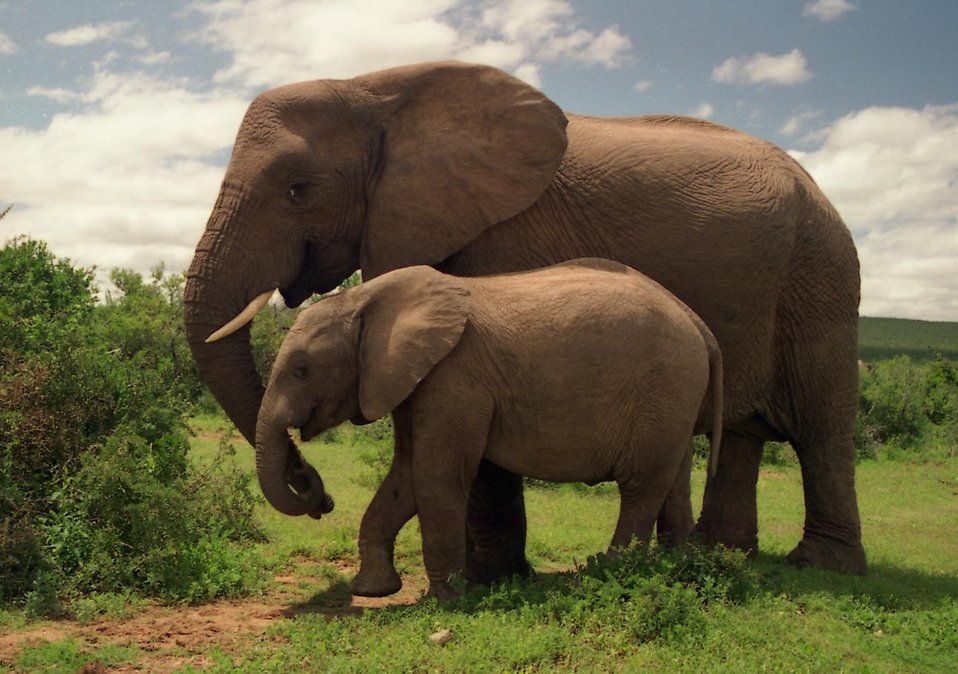 How Many Elephants Before It's Too Late?
6
mins read
"Passion is contagious, people buy into a passion. I believe collective passion has the power to make a change in this world." This is what the inspirational Holly Budge concluded with at her TEDxBrighton talk. She provided an empowering call to action daring conservationists, scientists, politicians, educators and storytellers to make a positive change to our planet.
How Many Elephants
Budge, a wearer of many hats is broadcasting this propelling argument to as many individuals around the world. Why? Well, it all derives from her charity in which she has been the founder of since 2014, How Many Elephants. Its mission is to raise awareness of the African elephant crisis striving to make a difference. She does this through art, design and creativity.
She founded How Many Elephants during the studies of her master's degree in sustainable design. Whilst at the University of Brighton, she became obsessed with a sustainable material named vegetable ivory. This is a nut from palm trees in South American rainforests. Budge claims the robust material is almost identical to elephant ivory. This interest ignited her passion to set up her charity allowing further investigation into elephant ivory.
Every day in Africa, 96 elephants are slaughtered for their precious ivory. Which equates to 35,000 of these gorgeous creatures vanishing off our planet, every year. Moreover, the demands for their ivory means it will only take ten years for these gentle creatures to become extinct.
Elephant Poaching Explained Further
Elephant poaching is common all over the world, however, African elephants are targeted the most. Their tusks are a form of large deep-rooted teeth which protrude beyond their mouth.  Elephants use these for digging, lifting objects, defence and gathering food. Wealthy individuals pay a lot of money for this ivory to be used for ornaments, jewellery and medicinal purposes. In order for them to gain this ivory, poachers kill elephants outright.
Elephant poaching can be disastrous to the environment as elephants eat lots of fruit. Due to their size, they scatter seeds through their dung. Allowing further nutrients and nitrogen to fertilise the landscape. According to Holly's shocking statistics, if elephants are being killed at this rate, serious harm will be done to the environment. There will be a scarce concentration of nitrogen which can result in limited tree growth elsewhere in the future.
The Powerful Campaign
To educate people about the African poaching problem, Budge has devised a powerful and impactful design-led campaign. She travels educating a global audience. Her campaign consists of 35,000 elephant graphics all on one wall, effectively done through the power of design. Bridging together scientific data and human connection showing the sheer scale of the crisis. She wants to shock people and get them thinking about how they can make a positive contribution.
The reason for design is that she feels so many people nowadays witness gruesome images of killings. So many images are shown, that we as humans have become desensitised. She notes "to actually see and impact with the data is very impactful." She wants people to experience the thought of the picturesque African Savannah, deprived of elephants.
A further part of this is her petition is for children and adults to colour in elephant artworks from the website. Once done to upload to Instagram with the hashtag of #howmanyelephants. The motive behind this is to get 1% of profits from the luxury travel market in Africa. So distribution can be made to the local communities backing onto national parks. As many of these don't see benefits from tourism or animals alive. She wants to change this.
Likewise, Budge indicates that her work is not about name blaming or finger-pointing. It's about stressing and stimulating the sheer scale of the poaching crisis. If elephants reach extinction a domino effect will occur with entire ecosystems following. As they are a keystone species and vital engineers to ecosystems.
About Holly Budge
Outside of her charity, Holly loves to adventure with a purpose. She was the first woman to skydive Everest and more recently she Summited Everest. She's also raced semi-wild horses 1000km's across Mongolia in just nine days. In fact, she's been referred to by British Airways as "one of the U.K's most accomplished female adventurers." This has allowed her to use her adventurous activities as a platform for fundraising for her charity and many others. So far, she's fundraised over £300k.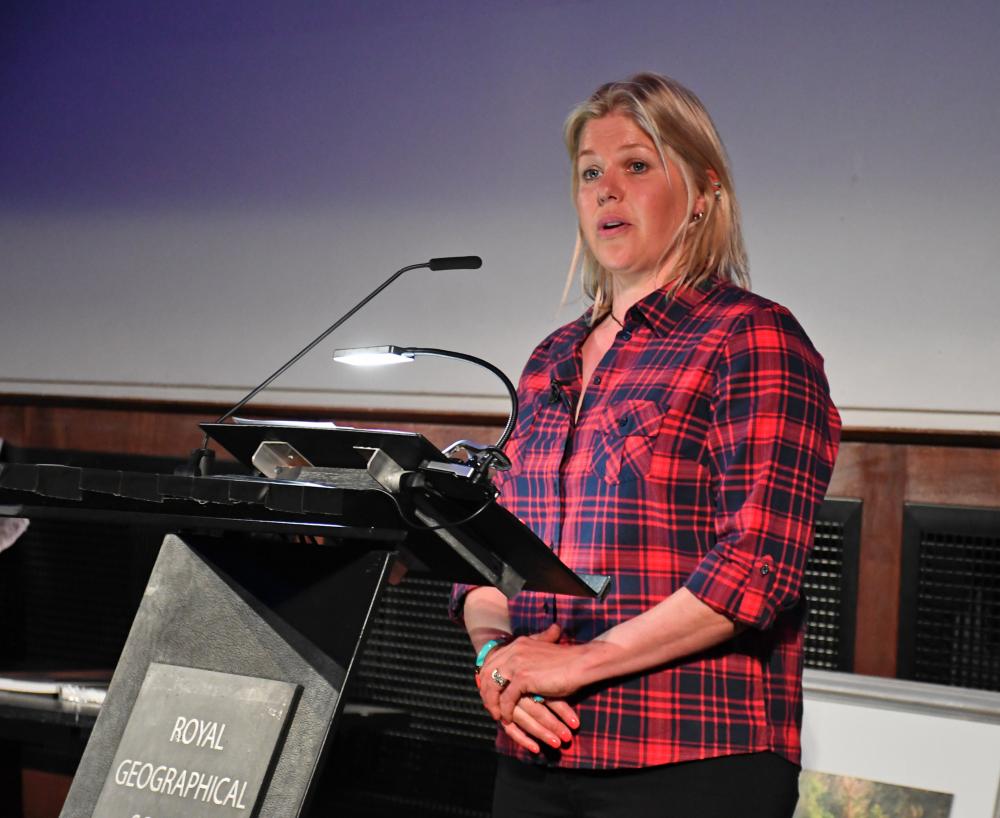 The projects which How Many Elephants support are the Victoria Falls Wildlife Trust and National Park Rescue. Victoria Falls Wildlife Trust rescue, rehabilitate and release wildlife harmed by humans. They also observe wildlife to discover scientific solutions for long term conservation. Whereas National Park Rescue have transformed a poachers paradise into a thriving park, using well trained and motivated rangers. Budge also had hand further hands-on experience with Rangers.
Experience with Black Mamba's and Akashinga
Black Mamba's
She's used the money she's fundraised to visit and help out two all women-led ranger teams in Africa. First was the Black Mambas on the front line in South Africa, the world's first female anti-poaching unit. This group of remarkable women fight off poachers using only pepper spray and handcuffs saving rhinos and elephants. Budge went on morning and night patrols with them sometimes up to 20km. She'd patrol fencelines checking for invasions and monitoring the wildlife. She learnt, the pride of uniforms they wore gave them an identity. Which in result, allowed them to gain confidence and learn skills. The Black Mambas also go into local schools and teach children about wildlife, showing an alternative to poaching.
Akashinga
Following this, more recently she spent time with the Akashinga. These are also an all-female anti-poaching team operating with guns. They are based in the Zambezi Valley. Translated into English Akashinga means "The Brave Ones" which has been given for the dangerous work they undergo. These recruits have either survived domestic abuse, been single mothers, abandoned wives and even orphaned by aids. Not only has this gave them jobs, but they've also received training similar to those in the special forces.
Holly's experience with Akashinga
Here is an account of Holly's experience with the Akshinga. "It's 5.45 am. I'm standing in line with four armed Akashinga rangers, ready to go out on foot patrol. "You may not see any wildlife Holly, this is not a safari trip," says Nyaradzo. I pinch myself as the realisation of what I am about to do gets real. These women are fighting a war on poaching and the poachers are not the only threat out there. The rangers load their rifles. The front ranger clicks her fingers as a signal to go. I take a deep breath as we move into the darkness" says Budge.
This excerpt from Holly's time with the Akshinga just shows how much these remarkable women are at risk on the front line every day. For these rangers, it isn't just a standard 9-5 job and each day of work is very different from the one prior. They work a solid fourteen days on then take ten days off. Women like the Black Mamba's and the Akashinga are subverting and changing the typical female stereotype in Africa. They're not staying at home raising children, they are becoming the breadwinners of their families and influential figures in their communities.
This is particularly evident when she was with the Akshinga ranger, Nyaradzo. Who was told as women she never could drive a 4×4 vehicle. Again, just like the rest of the Akshinga she learned to drive this vehicle through the ranger programme.
Whilst with the rangers, she also spent her time dismantling snares. They were kept there ready to wait for their innocent victims to take shade from the piercing sun. She also mentioned "It was heartbreaking to try and comprehend how many snares are out there and how quickly they are replaced, once found and removed. It is an ongoing battle."
Fuelled by Passion
Fuelled by her accomplishments and passion for the environment Holly has become a keynote and TEDx speaker educating many people as possible about the world. Most importantly about why change should be made about the usage of exotic and rare animal parts before it becomes too late.
Where is next for Holly Budget and How Many Elephants? Well, she is going to China where she will be visiting universities in Shanghai, Beijing and Hong Kong. Her campaign will be showcased there to trigger an impact. Whilst in China she is also hiking the whole of the great wall in its entirety. The reason being is so she can visit rural villages looking at how elephant ivory fit into rural communities. To carry out research and gain a greater understanding of their deep-rooted tradition and beliefs. She is also trying to get her exhibition into airports.
She has discovered there are a lot of remarkable charities across the world working to protect the elephants. However, they are operating in isolation. Budge is reaching out to NGO's, governments, schools and individuals to make a difference. As a reader, how can you make a difference? Well, Budge believes donating your own time and skills as opposed to money can have a big impact on saving our ecosystem. Let's help prevent elephant poaching and save our wildlife through collective activism!
Sorry, the comment form is closed at this time.