2
mins read
Romania
Norway the ultimate country for an adventure and one we're experts in. A pioneering country in sustainable and green travel. An outdoor destination suitable for any season of the year. 
This is where we are registered and where our operation team is located. We do all of our groundwork ourself and have spent many years scoping offbeat, local anchored experiences and places. Our team operates from Bergen, who strives to give you the best local Norwegian experience. We offer many eco-friendly nature-based experiences exploring and preserving the local culture. Likewise self-guided activities, journeys consisting of hybrid cars, self-guided hikes, local walks, cycling ventures and nature-based activities.
Our local experts will showcase you Norway from a different perspective, not one that many tourists get to witness. Trace the footsteps of Vikings and learn first hand from Norwegian locals. Meeting local experts you'll see the true essence of Norway. Don't worry, we will also show you the fantastic fjords and Northern Lights (if you're lucky)! However, apart from the common attractions, we want to offer you a valued experience where you can enjoy the peace and feel part of the country. Come experience Norway with Ethical Travel Portal exploring every inch of its heritage. For more information click on our journeys for a wide variety of trips we offer across the country.
#ethicalRomania | Travel Inspiration
You might also want to read some of these wonderful stories from Romania, which can give you ideas about what you might want to experiences when you travel to Romania. Read about cooking, cycling, trekking and all the wonderful experiences this amazing country offers!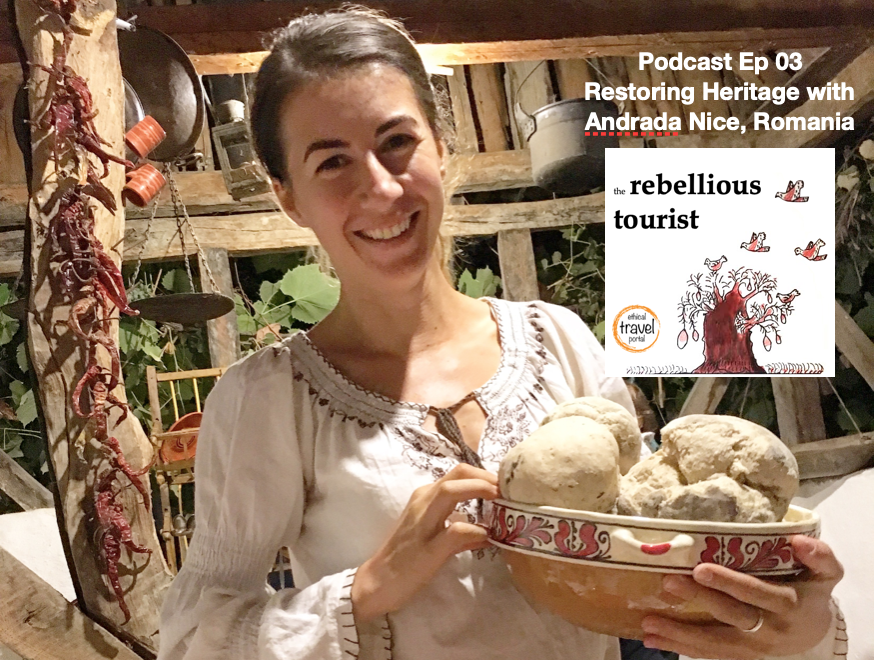 January 17, 2021
Podcast Episode 03 | Restoring Heritage with Andrada Nica, Romania. Traveling to the coun