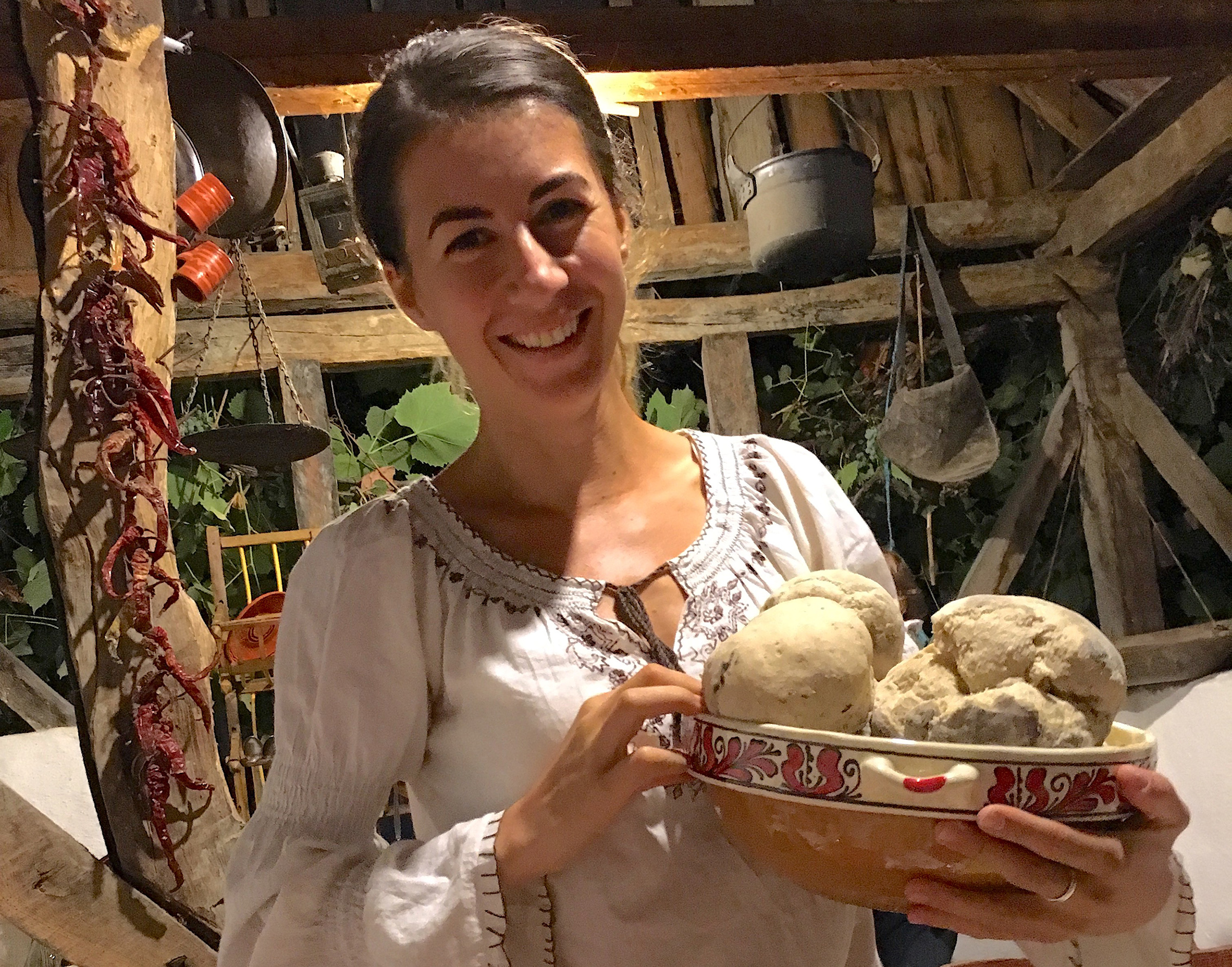 Bring Romania to your kitchen and Make Chilli Jam
2
mins read
In the mountains of Romania, a tranquil yet straightforward life is lead by its inhabitants. Andrada Nica and her family began a new life in the mountains rebuilding their grandparent's 150-year-old house. They built it purely from nature without any sourced from stone from the valley, soil from their garden wood from the forest, water from the fountain and no specialized craftsmen, only from an older man eager to give tips.
They highlight its architecture and structure with chandeliers and small windows and bring into the rooms the beds filled with oat straw, dowry boxes, and stoves beaten with the ground. They didn't give up tired, and that vitality gave the house shine. They never thought that it was difficult until they made the kitchen or arranged the barn, but they worked daily and saw how everything changed. 
Overlooking their house are picturesque landscapes, surrounded by Padurea Craiului Mountains. The area has extraordinary touristic potential, a vast cultural and historical diversity. Tourists can enjoy many traditional dishes. One traditional dish renowned in this region of Romania is the homemade chilli jam. 
You can bring the flavourful Romanian taste to your home, by learning how to make chilli jam, accompanied by bread:
Bread cooked in traditional oven:
Ingredients:
Leaven

2 x teaspoons Salt

5 x cups of Flour
Method:
1) Add 2 spoons o the leaven in a 1/3 cup water (lukewarm) and wait for 10 minutes.
2) Then add 2 teaspoons of salt and 5 cups flour.
3) Next, use a lot of energy and mix for 30 minutes and allow the dough to grow in the sun or at the oven door for 1 hour. 
4) After it has grown, you divided in 2 and create a round or oval shape, and you cut the top of the shape with a big knife. 
Red chilli jam:
Ingredients:
350 g red chilli peppers

200 g sugar

150 ml vinegar

2 red peppers
Method:
Cut the chilli and red peppers in small pieces in a pot. Then put the vinegar and sugar and boil for 5 minutes, then you add the peppers, and let it boil till it is thick.
Want to know more about Romania? It's like travelling back in time to see shepherds tend to life with little disturbance from the outside world. Here at Ethical Travel Portal, we go see the true rural side to Romania with locals. 
Sorry, the comment form is closed at this time.