Bring Vietnam to your kitchen and make Banh Mi
2
mins read
Vietnam is renowned for its noodle, rice and soup-based dishes. However, one famous dish which is quite the opposite is its staple street food desire, is the Banh Mi. A crunchy baguette local type breakfast (yet you can have at any time of the day). Depending on where you visit in Vietnam, the style of the Banh Mi changes. It was first introduced by the French in the 1950s adopted and innovated by the Vietnamese into a flavourful national Vietnamese.
Arguably, it's the most popular in the North in Hanoi found in the old quarter. Where people visit street stalls to enjoy this crunchy favourite. The truth be told, that people don't walk far from their neighbour to get their local Banh Mi fix! Whether you're a vegetarian or carnivore, you can make according to your diet requirements.
Go on, let's visit the tastebuds of the Vietnamese and bring Vietnam to your kitchen. Here is how to make Banh Mi:
Serving Size: 1 person
Ingredients:
Crusty Baguette
Cucumber
Carrots
Tomato
Pork meat pate
BBQ pork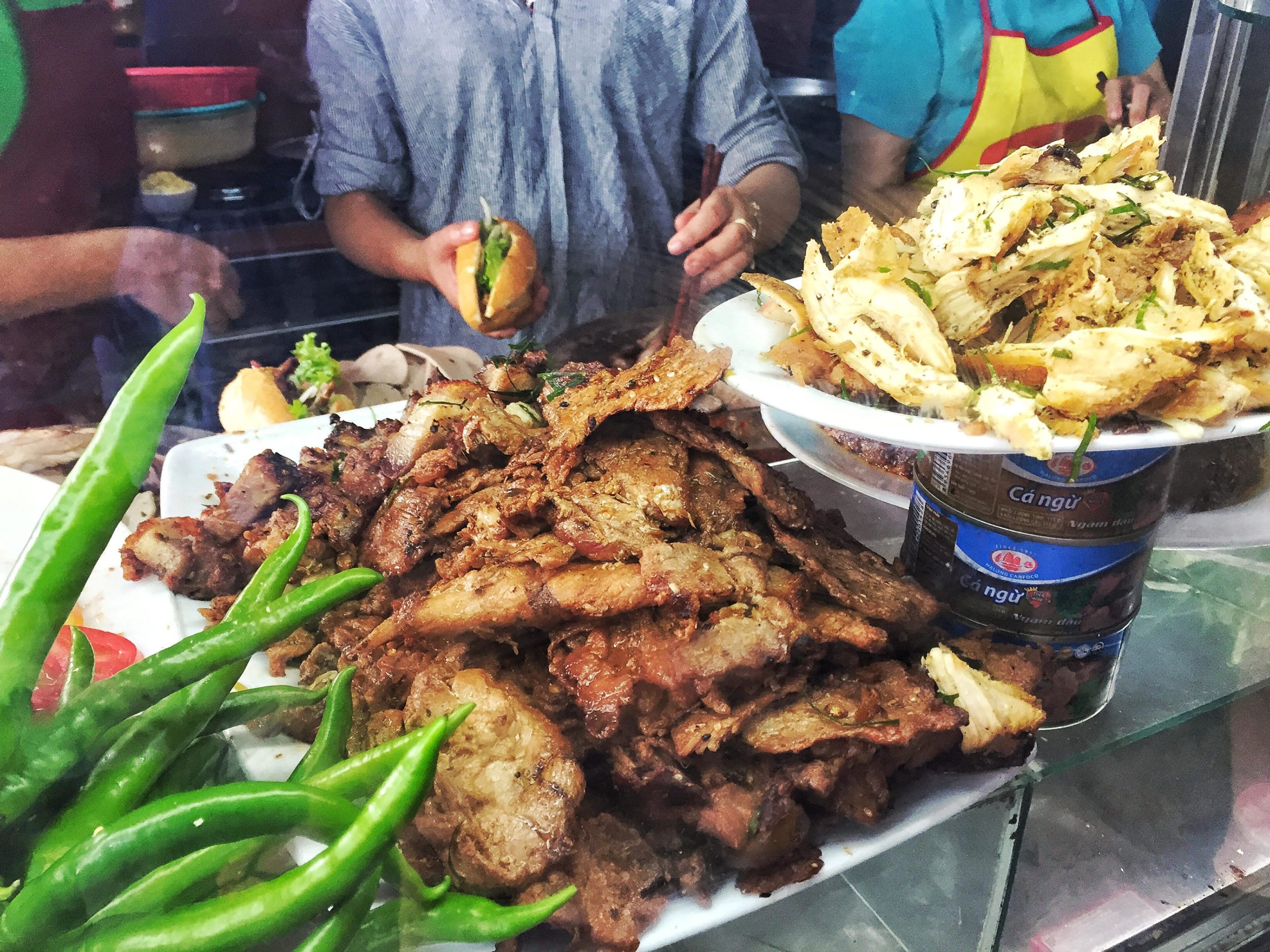 Method:
Cut the baguette with a sharp knife. If you use a sharp knife, don't the baguette will crumble everywhere.
Pork pate: Banh Mi vendors usually make their own pate from pork meat, pork liver, onion, garlic, and a little liquor. The first layer of a perfect Banh mi is always pate. People spread a thin layer of pate in both two sides of inside the Banh Mi for a foundation.
Add a cold cut. Some slices of BBQ pork or "Cha lua" ( fried minced pork) is the heart of the breast. Nowadays, people have changed the original recipe by adding some more kind of food instead such as chicken, beef, and ham. To adapt to vegetarian, people also make Banh Mi more variable by adding an egg, fried tofu, and fried potato.
Next, add your vegetables. The very traditional contains only sliced cucumber, and Coriandrum sativum – a kind of herb, tomatoes, salad, carrot, and turnip is not the bad idea for an upgrade Banh Mi.
After this, the Banh Mi cannot be finished without a homemade chilli sauce. The sauce is the soul of the dish and wakes our taste up to enjoy the meal.
Finally, put all your favourite ingredients inside the breast, the last but crucial step is to bake.
Sorry, the comment form is closed at this time.