How we work
We listen to YOU, we collaborate with LOCAL experts and companies to develop the experience, value add it with ETHICAL practice based on our years and years of practical experience, and present it to you. You MOLD it to your requirements and ENJOY the experience, developed just for YOU. This is the only way one should travel. Period!
Back to the roots and off the beaten track
At Ethical Travel Portal we've been designing and leading inspiring holidays for many years. As Norway's leading provider of responsible tourism packages, we pride ourselves on our proven ability to customise the perfect holiday just for you, or to share with you some of the fabulous itineraries we've created over the years.
Whether you are looking to chill on an african beach in The Gambia, explore the stunning nature of Norway, discover the roots of European culture in Ukraine or Romania, or meet musicians and artisans in hidden Kerala in India, we've the perfect trip for you. Take a responsible peek into majestic Nepal or experience village life and island paradise in Thailand. We are looking forward to design your dream trip with you! 
Linda Veråsdal
Local Expert | Norway
Linda is our expert Dreamweaver for all of our destinations around the world. She is based in the Norwegian city of Bergen and The Gambia. Out of many experiences and inspiration that are on offer there a not many she has not personally been too. She magically weaves her passion for responsible tourism into the trips, making each experience truly unique, transformational and ethical. She is trained in Responsible Tourism with a Masters in the field. She has years of experience in the field of Tourism, from working in the field to owning a company and leading trips.
Raj Gyawali
Local Expert | Nepal
Raj is based in Nepal and is an expert on responsible tourism and ground-level experience building. He has worked in Ghana, China, Myanmar, Nepal, Bangladesh and India. He keeps himself abreast with developments around the world of tourism. He consults on responsible tourism for several organisations, especially on destination development. He is the expert Dreamweaver for Asia and adventure related experiences, drawing from his passion for soft adventure. Raj loves most to be in the mountains, leading a multi-day hike or on a bike trip, or researching many new experiences!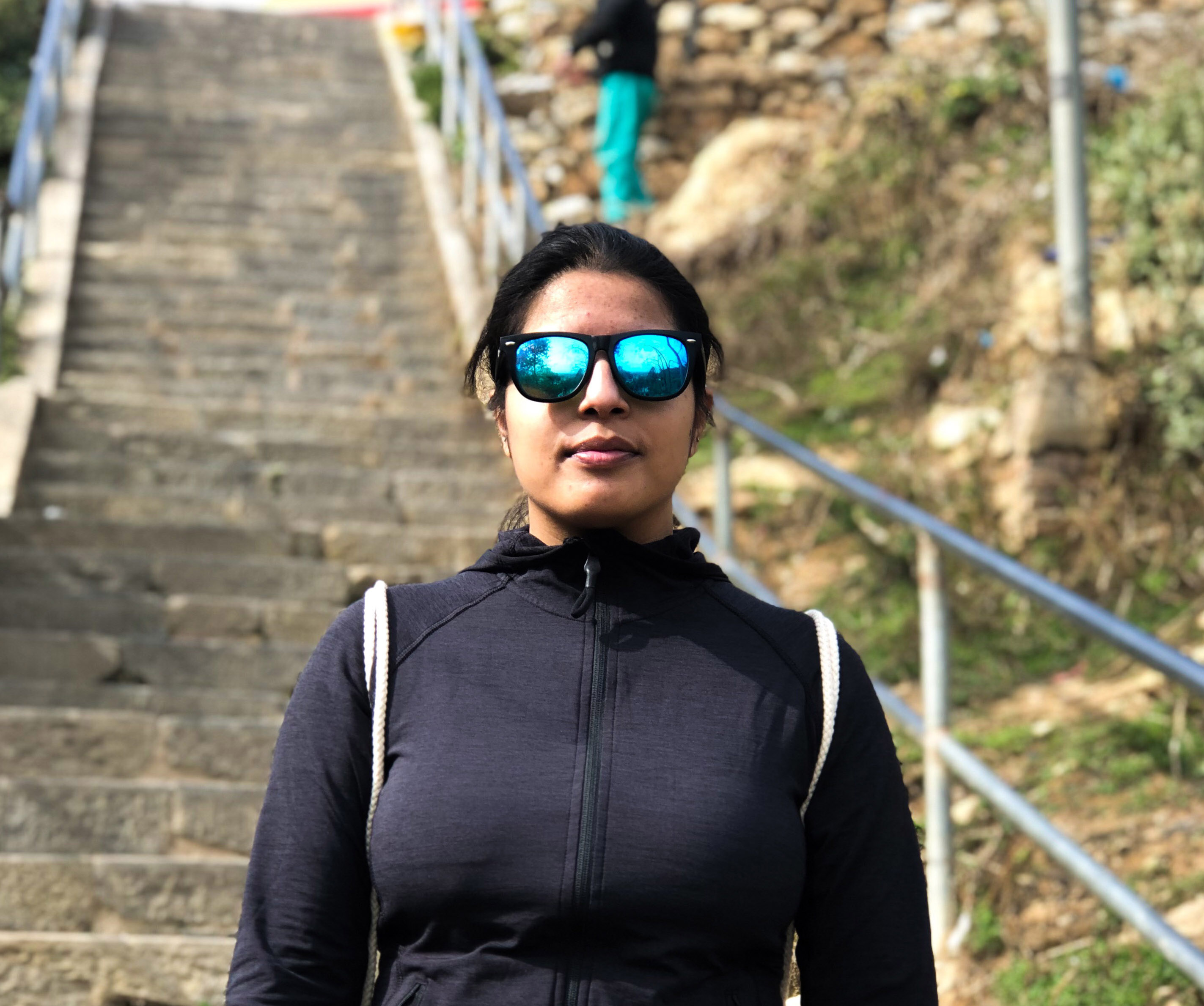 Subhasini Shrestha
SpiderWoman
You know Spiderwoman through her work on our social media channels and managing our website. She is based in Nepal and is an expert on Social Media and content management. She curates contents for all social media accounts and the website. She has worked for multiple organizations in Tourism industry mainly focusing on destination marketing. When she is not at work, you may find her somewhere outside with her camera in hand! She enjoys exploring new places, admires natures and is a foodie by heart and simply loves momo – Nepali styled dumplings!
Lindsey Reding
Local Expert | Andaman, Thailand
Lindsey has been living in Thailand for ten years working at the grassroots level. She has learned the Thai language, understand the culture and truly appreciate how special the country of Thailand is and how important sustainable tourism is important to preserve the environment and culture found along the Andaman Coast. Her focus is community based Tourism Company, program development, sustainable practices and charitable giving causes. She loves sharing this beauty with guests and helping them see the generous hearts and spirits of the Thai people!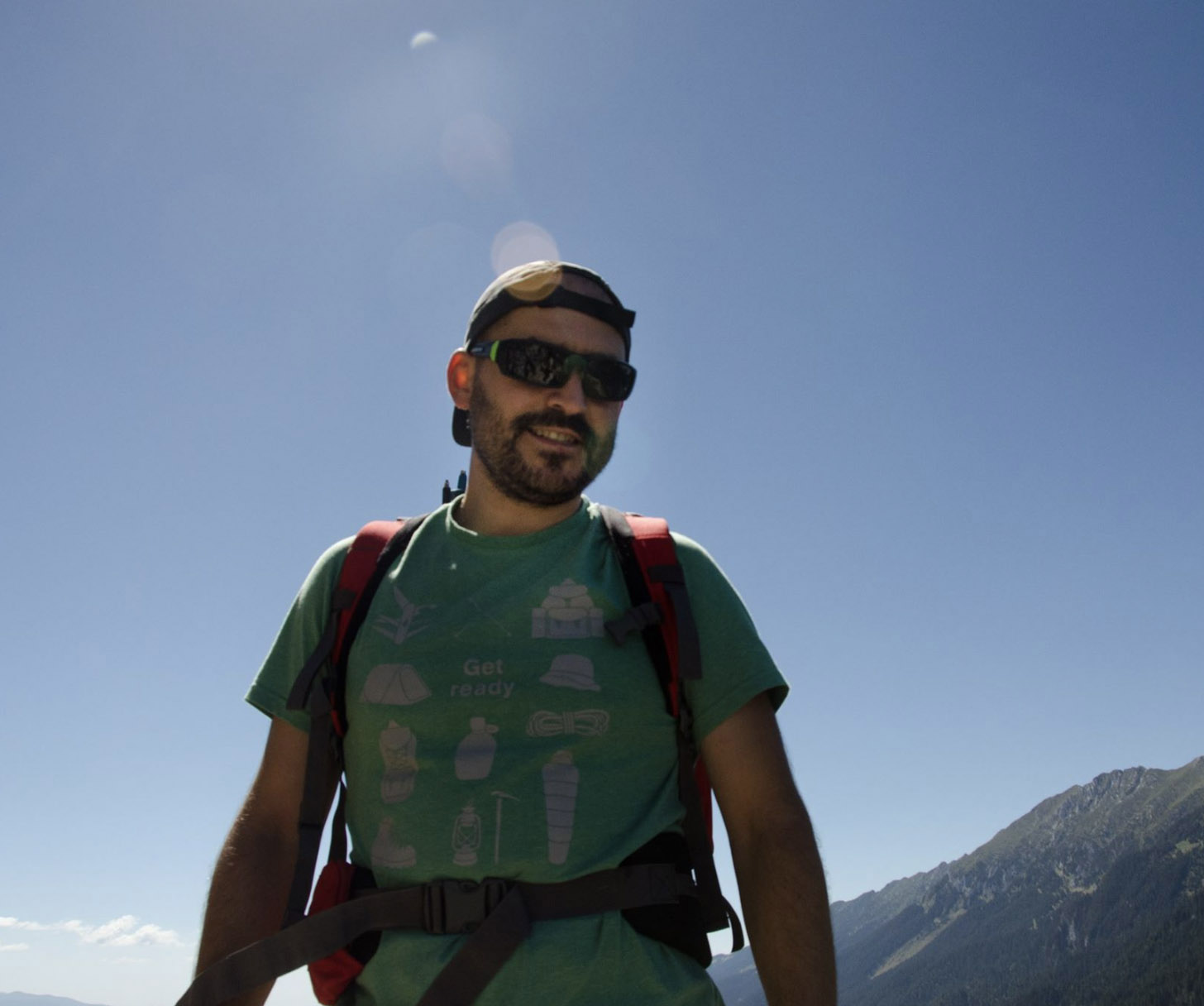 Marian Tirla
Local Expert | Transylvania, Romania
Marian transformed from being an active mountaineer to become a licensed tour and mountain guide. He is also the owner and founder of Active Travel. Who help us develop experiences in Transylvania, the Romanian Carpathians and around Brasov where he is located. Marian is a popular guide, with a good reputation from our travellers. He is very knowledgable about the local culture, tradition and history. Be prepared for a lot of interesting stories and insight into the various places on the route. Either it is the mountains or surrounding villages.
Dang Xuan Son
Local Expert | Vietnam
Son is a frequent traveller and almost 20 years of experience in the travel industry. His main expertise is Vietnam and Indochina which he has travelled extensively. Son is the Managing Director and co-founder of Footprint Travel that was set up in 2001 and with a few colleagues from competing companies, Son set up the Responsible Travel Club Vietnam (RTC) in 2009. The latest project is to set up the eco-friendly lodge in Pu Luong Nature Reserve in 2015, called Pu Luong Retreat. Son has been a travel expert at ETP since 2014.
Claire Prest
Local Expert | Orissa, India
Claire has worked throughout India and South East Asia for an expanding adventure travel company, exploring, managing and selling destinations. Her passion for authentic cultural exchange always the bottom line, sharing the magic with others the icing on the cake. She is the co-founder of Grass Routes, which is about putting down roots and taking responsibility for the greater impact of tourism. Working closely with local communities to provide sustainable solutions for mutually enjoyable experiences. She has lived in various parts of Asia since 2000, but it is the remote region of Orissa that has captured her heart.
Pulak Mohanty
Local Expert | Orissa, India
Pulak's passion for travel started from humble beginnings in his hometown Puri on the East Coast of India. After travelling through Europe, Pulak returned to India to work for a foreign-owned travel company. Naturally, the next evolution was a return to his roots and share his experiences. Pulak is the co-founder of Grass Routes, which is about giving back. His uncanny ability to strike instant rapport has won many friendships and much affection. A creature of nature at heart he is most at home sharing jibes with the fishermen of Chilika Lake and sleeping under the stars.
Paul Iacobas
Local Expert | Apuseni Mountains, Romania
At the tender age of 40, Paul is already an ETP old-timer partner. He's the founder of Apuseni Experience program, established in 2001. He studied MSc Responsible Tourism Management together with the founder of ETP, Linda. From early days the partnerships started. With several years as a tour leader where he specialised in local culture, traditions, hiking and trekking, Paul is now more an "office guy", though he would prefer to be out in the mountains! His mission is now to develop new trips based on his experience, keep the contacts with our partners while maintaining the spirit of adventure!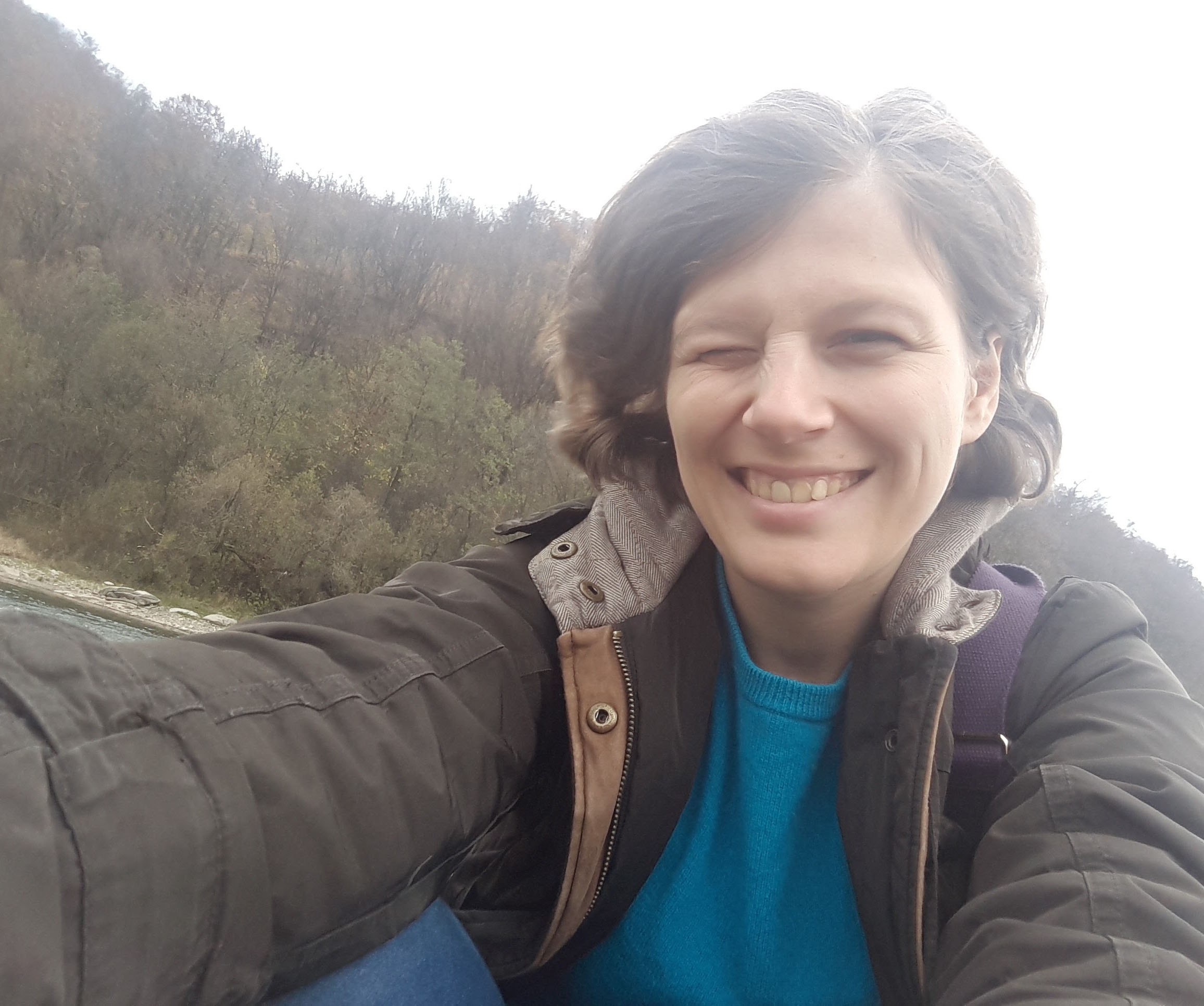 Oksana Arkhypchuk
Local Expert | Ukraine
Oksana leads a great team of people in Ukraine. We all believe that Ukraine has got so much to offer to the travellers: whether you are a seasoned one or just a newbie. Oksana is passionate about going away from the tourist routes and showing you the country that she is so in love with: tiny villages with chatty grandmas on their porches, grand views of the Carpathian Mountains, vast valleys of rivers. steppes, and lively cities. Oksana wants you to feel the genuine ruggedness and understand it through the locals' eyes and fall in love with it too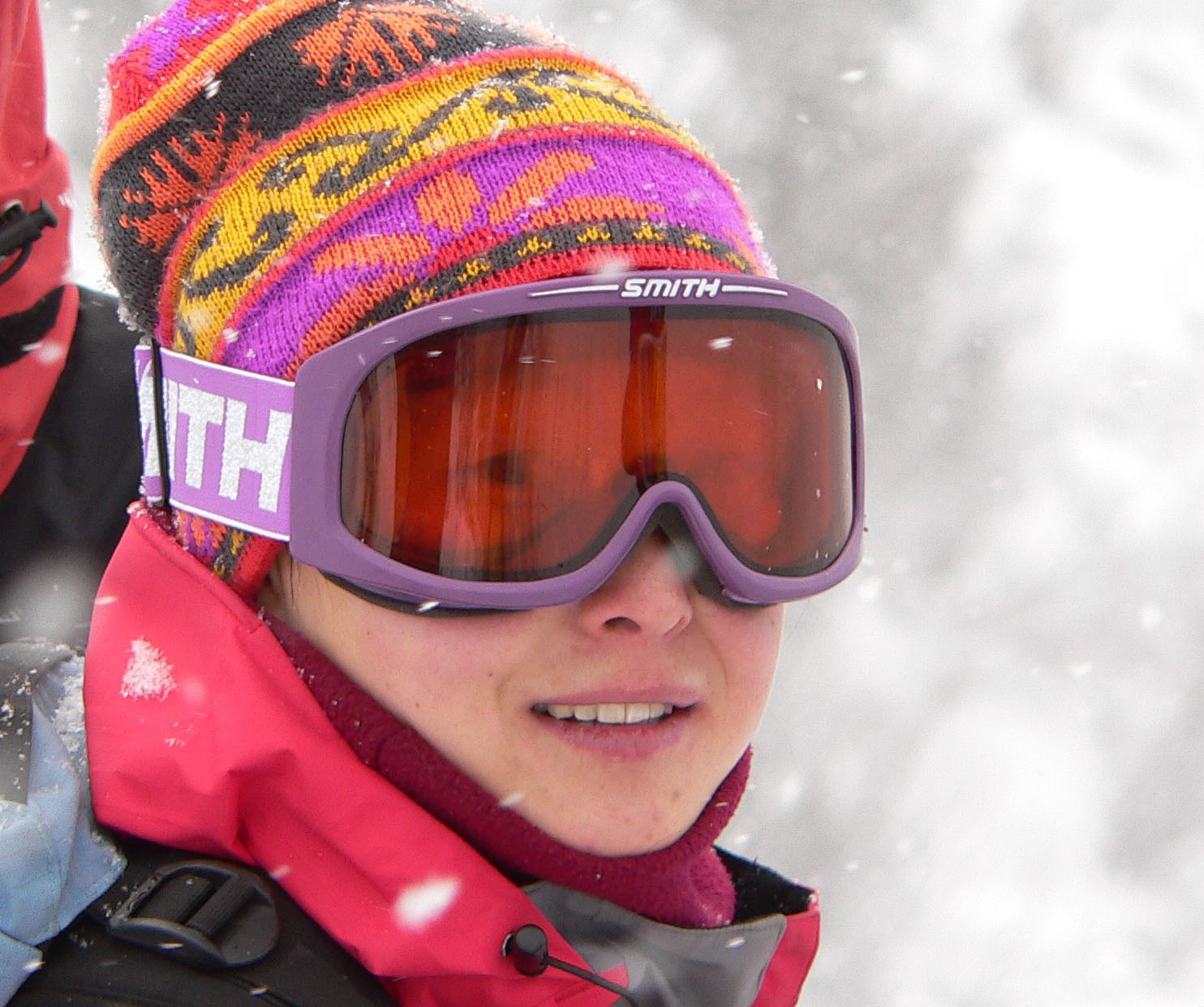 Apple Liu
Local Expert | China
Apple, born in Beijing, studied there and Chengdu. Apple has travelled to almost every corner of the world. The more places she travelled to, Apple got a common idea to run an expedition company. So, she decided to create her own travel agency in 2007 and began Dragon Expeditions, our partner company. For them, it's not just about travel, it's also about using travel as a tool to implement social-oriented projects. Dragon expeditions allow people to use expeditions as a tool to spread the philosophy that they believed in i.e responsible for travelling.