Eco-Trek and explore village life in the Transylvanian Carpathian Mountains
Visit Transylvania an attractive region in central Romania. This area is mesmerisingly gorgeous; as the Carpathian Mountains set its backdrop. Did you know Transylvania is also renowned for its rich history? It's home to the fictional character Dracula and hauntingly beautiful gothic architecture.
The best way to explore Transylvania is by foot embarking on a nomadic journey over the Carpathian Mountains. Here at Ethical Travel Portal, we offer an eco-certified guided trek over them.
Did you know Romania is home to many national parks and Transylvania is home to over a quarter of them? On this journey, you'll visit the well known Piatra Craiului National Park. Whilst exploring this park, you'll be transfixed upon its gorgeous greenery, caves, gorges and wildlife! Amongst this when you're in the mountains spend time on this journey conversing with the locals and see the true nomadic Carpathian way of life.
You'll start your journey in the town of Brasov, which is full of history. Brasov was founded by Teutonic Knights back in 1211 and today as you walk around you'll still feel its medieval ambience. Its rich history is visible all over and you'll notice this as you encounter gothic churches, the majestic town square and stunning buildings.
Then, undergo a medium ability trek through the Carpathians. When you're not trekking you'll be engaging with charming villagers and their ancient folk traditions. Here at Ethical Travel Portal, we want to promote yet conserve the rural Romanian culture and at the same time allow you to connect with nature.
Trip Highlights:
Enjoy a traditional Romanian dinner
Walking tour of Brasov
Explore Piatra Craiului National Park
Visit Dracula's birthplace, aka Bran Castle
Go to a bat cave a natural monument
Trek through traditional Romanian mountain villages
Cheese tasting experience
Village tour in a horse-driven carriage
Visit the highest commune in Romania
Wander around the beautiful Sirnea village
Interested? Enquire with us today. Want to know more? Click on the trip plan above for further information!
Destination

Included

Eco-Trek and explore village life in the Transylvanian Carpathian Mountains

Local Guide

Transportation

Dinner

Lunch

Bed & Breakfast
1
Day 1: Welcome to Brasov!
Welcome to Romania and Brasov, a well renowned tourist city in Romania. Today, you'll be picked up from Otopeni Airport and transferred to your location. Brasov is a city full of enchanting history, it was founded by Teutonic Knights back in 1211. Today it still has a medieval charm left behind from the Saxons as monumental buildings such as Bran Castle (Dracula's Castle), Brasov fortress, Catherine's gate, Black Tower, Graft Bastion and Blacksmiths Bastion. Be simply mesmerised by its gothic, renaissance architecture and witness the well-preserved trades still in operation amongst the city of 250,000 people. Due to its history and scenery, it's also been used as a backdrop in many recent period films. This evening you'll have a traditional Romanian welcome dinner.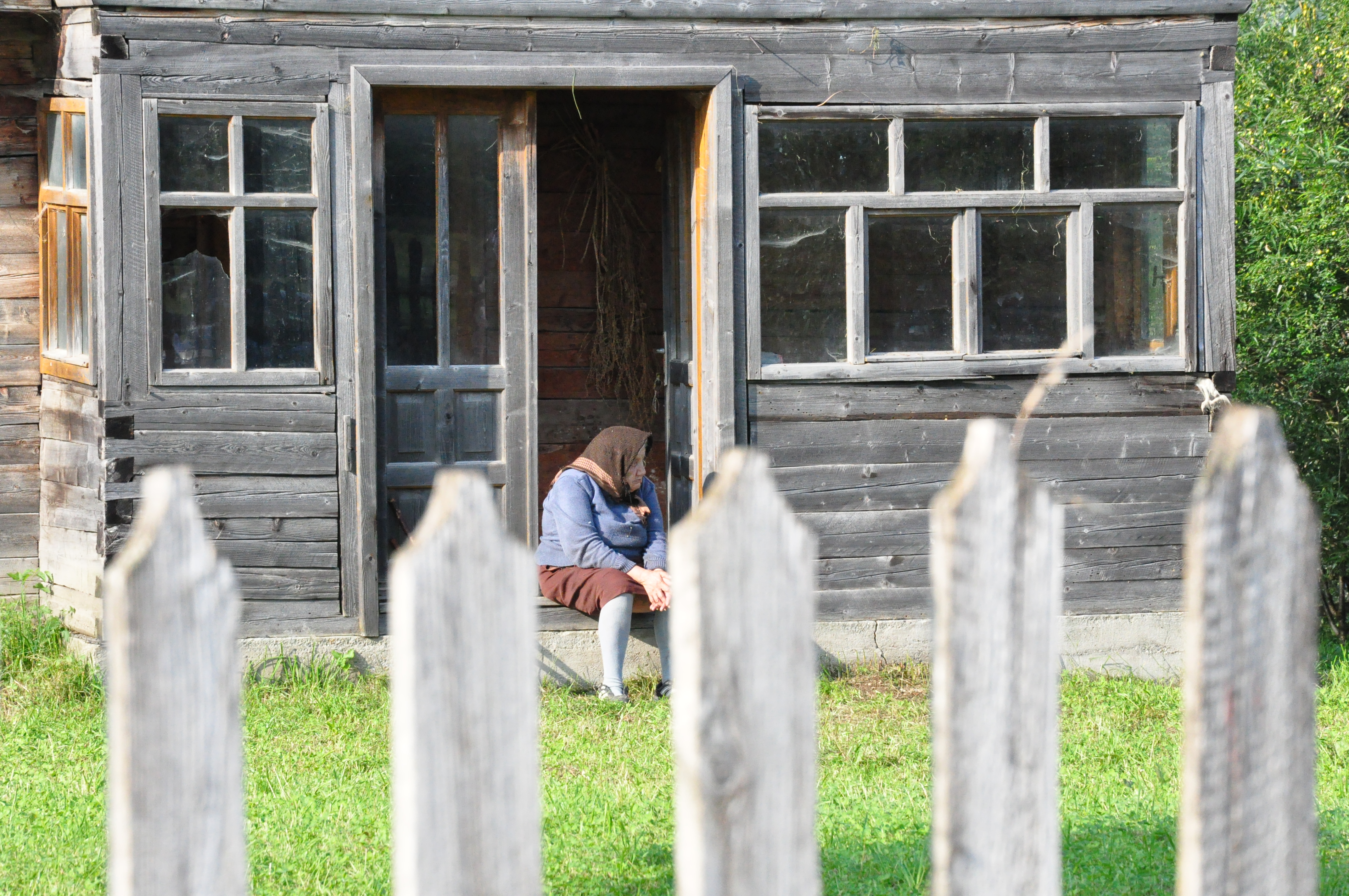 Included:
Airport pick up
Romanian welcome dinner
2
Day 2: Explore Brasov
Have a scrumptious breakfast and then go out on to the streets. Today for 2-3 hours you will embark on a walking tour.  Then, have the afternoon at your leisure to explore the city of Brasov. Perhaps spend your time exploring the local handicrafts or try some local cuisine. If you need any recommendations, simply speak to us and we can provide you with some.
Included:
3
Day 3: Bran Village
Wake up, have breakfast. Then transfer to Bran village, this journey will roughly take around 40 minutes to complete. Today we will visit Bran Castle, also commonly known as Dracula's castle. Home to the Transylvanian count, a fictitious bloodthirsty ruler. From here we will begin our first day of walking in Piatra Craiului National Park. Don't worry about the route it's easy-medium ability. The route links Bucegi Mountains to Piatra Craiului National Park. You'll hike with your guide through forests and meadows with phenomenal views of both mountains. Likewise also great views of Bran. In total, you'll be hiking for around 4-5 hours today finishing your hike in Magura village.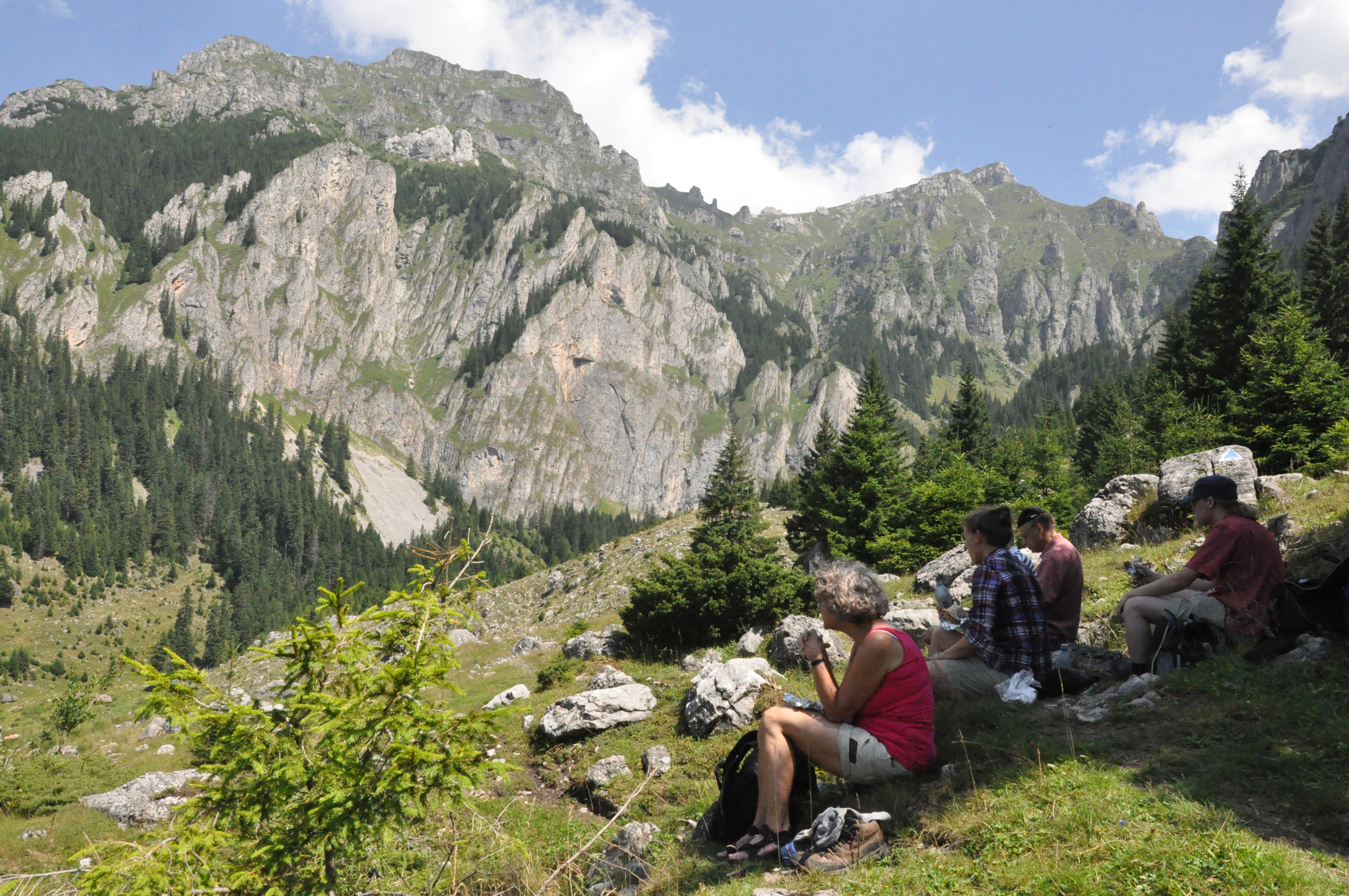 Included:
Breakfast
Lunch pack
Homemade dinner
Bran castle visit
Guided hike
4
Day 4: Visit the monumental bat cave and enjoy the surroundings
Grab some breakfast because afterwards, we will undergo a walking tour in the area. Visiting the bat cave. Which is a national natural monument of Piatra Craiului national park. Be mesmerised by the caves narrow corridor for an entrance, leading into a magnificent grotto and gallery. Whilst there take time admiring the Jurrasic limestone formations formed across centuries. The cave is not electrified so the natural habitat of the bats is not disturbed. We will have a picnic lunch today and dinner at a guest house. The hike should take around 3-4 hours today with an easy-medium ability.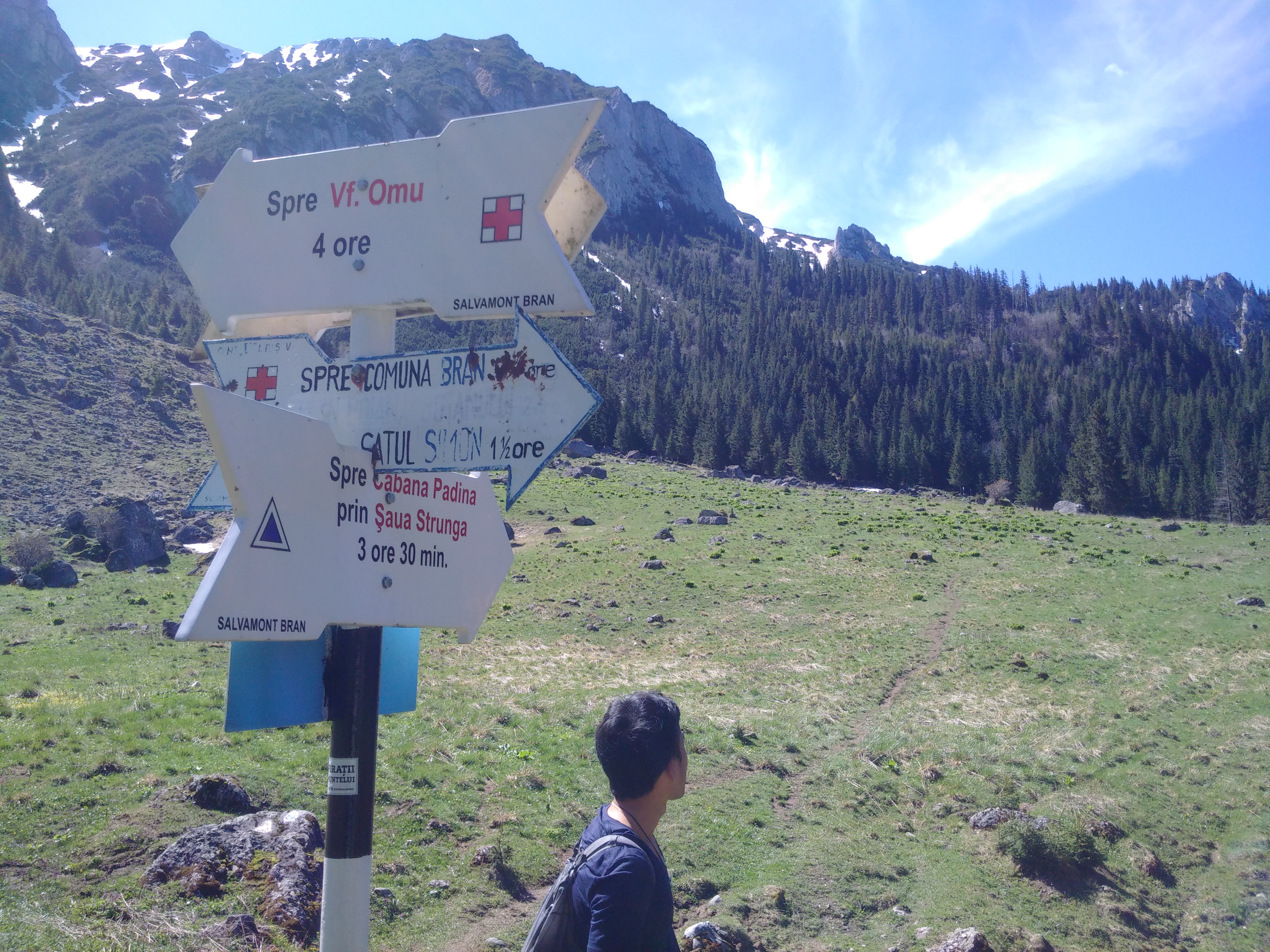 Included:
Visit the monumental bat cave
Guided hike
Breakfast
Picnic lunch
Dinner
5
Day 5: Cross authentic rural mountain villages and meet the locals
Wake up, devour your breakfast. Today is the third day of your walking tour. We will trek crossing authentic and beautiful mountain villages at the bottom of Piatra Craiului National Park. The villages we will visit today are Magura, Pestera and Sirnea (the first touristic village of Romania). Villagers in Sirnea have a tradition of two feasts which aim to attract more tourists. The first is the measure of milk and meeting of village sons which occurs every June. Likewise, during the winter season, they aim to present the customs of villagers to tourists which entails a skii race, torches in hands, sleigh rides and parties at the cultural centre. While visiting these villages, enjoy meeting the locals. This will take around 4-5 hours of hiking. Tonight you will stay in Fundata village area.
Included:
Breakfast
Picnic Lunch
Dinner
Guided hike
6
Day 6: Fundata and Fundatica
Enjoy breakfast to fuel you for the upcoming walk you have ahead of you today. Today you will walk to the villages of Fundata and Fundatica. You will cover around 4-6 hours worth of hiking today and it'll be a mainly easy-medium hike. Whilst undergoing this walk be mesmerised by the stunning Bucegi Mountains and the Piatra Craiului Mountains. Did you know Fundata is 1360 metres high and is the highest commune in Romania? Step back in time and witness the traditional lifestyle lived by the villagers here. This village has a rich history dating way back to August 1916, when troops from the Romanian Old Kingdom entered Austria-Hungary. Fundata was the first village they took over and they also captured their first prisoners there suffering their first battle death.
Included:
Breakfast
Lunch
Dinner
Guided hike
7
Day 7:  Day tour of Moeciu de Sus village
Good morning, have some breakfast before we begin for the day. Today you will take a short transfer to Moeciu de Sus village (this shall take around 40 minutes). This village is around 35km from Brasov and in the mesmerising views of the wilderness around Bucegi mountains. It's right on the edge of the Bucegi National Park. This is a typical traditional Romanian mountain village, where you will have a day tour here. This tour allows us to sustain the development of this local mountain community. Likewise, it also aims to conserve the environment around the village. Moeciu de Sus is renowned for its marvellous nature and traditions in preparing delicious cheeses as well as sheep wool products. You will undergo the following activities today: First, we will taste some local cheeses and then undergo a 2-3 hour trek on the hills at 1322 metre altitude admiring the flora and fauna. After our trek, we shall devour a traditional lunch consisting of eco products. Later we will rest our legs by having a village tour in a horse-driven carriage. As well as visiting a traditional loom. Late afternoon we will transfer to Bucharest, which will approximately take around 3 hours.
Included:
Cheese tasting
Village tour by horse cart
Visit traditional loom
Guided hike
Transfer to Bucharest
Breakfast
Lunch with eco products
8
Day 8: Say goodbyes and depart Romania
Good morning, enjoy your final breakfast in Romania. If you have time spend your morning in the capital shopping for some last-minute souvenirs. Then transfer to the airport for your return flight home. We hope to see you again soon.
Included:
Breakfast
Airport transfer
Sorry, the comment form is closed at this time.