Transylvanian traditions and heritage
Transylvania strikes an exquisite balance of ancient history and alluring landscapes. Visit the gothic fairytale city of Brasov and roam past medieval Saxon walls, churches and a 13th-century old castle. Leave fairytales for folktales hiking through villages in Transylvania's Eastern Carpathian borders. Here observe ancient traditions such as wool and cheese making. All whilst being awestruck by the Zarnesti Gorges and Piatra Craiului National Park.
Well preserved architecture and timeless traditions reside in Transylvania. Surrounding this region is Europe's last true wild mountain range, The Carpathians. Inside lay villagers unphased by time living off the land. Nature spreads even further into the biodiverse Piatra Craiului with 32 unique species and 100 different types of butterflies.
Time hasn't progressed much outside of the rural areas. The cities of Brasov and Sighisoara arguably look somewhat the same since the XVIth century. These areas have captivating baroque architecture and a rich multicultural heritage.
Travel to nature-filled areas in Transylvania hiking offbeat trails in Piatra Craiului and meeting artisans. Likewise, visit a handloom and commute like a local via horse and cart. Explore the ancient history of medieval Brasov dating back to 1211. Have traditional dinners and village lunches with eco products. Whilst being blessed by the stunning natural landscapes of the Transylvanian Carpathians.
Trip Highlights:
Traditional Romanian dinner
Visit Bran Castle
Walk-in Piatra Craiului National Park
Visit Rupea Fortress
Crossing Zarnesti Gorges
Visit Fundata Romania's highest commune
Cheese tasting
Tour of Moeciu de Sus village in a horse-driven carriage
Traditional loom visit
 Interested? Enquire with us today. Want to know more? Click on the trip plan above for further information!
Destination

Included

Transylvanian traditions and heritage

Local Guide

Transportation

Dinner

Lunch

Bed & Breakfast
1
Day 1: Welcome to Transylvania!
Today you'll arrive at Otopeni Airport. We will transfer you to the charming city of Brasov, which should take around 3 hours. Brasov is often referred to as one of the most important Romanian cities for tourists. This charming medieval city has gorgeous gothic architecture. Similarly, if you look further out you can see the peaks of the Southern Carpathian Mountains. The history of Brasov dates back to 1211 and it used to be an intersection of trade routes. Notice the baroque renaissance architecture and historic vibes. Here you will also be able to see why it has been used as a backdrop in many recent period films.
Included:
2
Day 2: Day Trip to Sighișoara, Viscri and Rupea Fortress
Good morning, today you will journey out of Brasov. You will visit Sighisoara which has looked the same since the XVIth century. This picturesque area is on top of the Târnava Mare River. Here you'll visit the remarkable Rupea fortress with three rings dating back to the 14th century! Fascinatingly constructed using basalt rock. Notice here that inside the fortress the well is 60 metres deep and the water inside of it is drinkable. During our day journey, we will also visit the Viscri fortified church. It's one of the best-preserved churches in Transylvania. Finally, to round off our day we'll return back to Brasov for an evening dinner.
Included:
Visit Sighișoara, Viscri and Rupea Fortress
Transport
Dinner
3
Day 3: Beginning of walking in Piatra Craiului National Park
Today you will transfer to Bran Village, this should take around 40-minutes. We will visit Bran Castle also known as 'Dracula's Castle' a well renowned Romanian landmark. It conjures up visions of bats fluttering and howling wolves in the moonlight. Stroll around the gothic chambers and learn about its haunting history. Afterwards, we will drive 30-minutes to Magura a traditional and authentic mountain village. Here we will begin our first day of walking in the picturesque Piatra Craiului. The walk today will be gentle and delightful as we cross Magura and Pestera. This shall take around 3 hours. This evening we will have a delicious homemade dinner.
Included:
Bran castle
Hike in Piatra Craiului
Transport to Bran
Guide
Dinner
4
Day 4: Gentle walk in Piatra Craiului National Park
Good morning, enjoy a filling breakfast as we will undergo a light walk of around 3-4 hours in Piatra Craiului National Park. Today we will cross the spectacular Zarnesti Gorges. We will make a stop for lunch, having a prepared packed meal. Then proceed on towards our destination.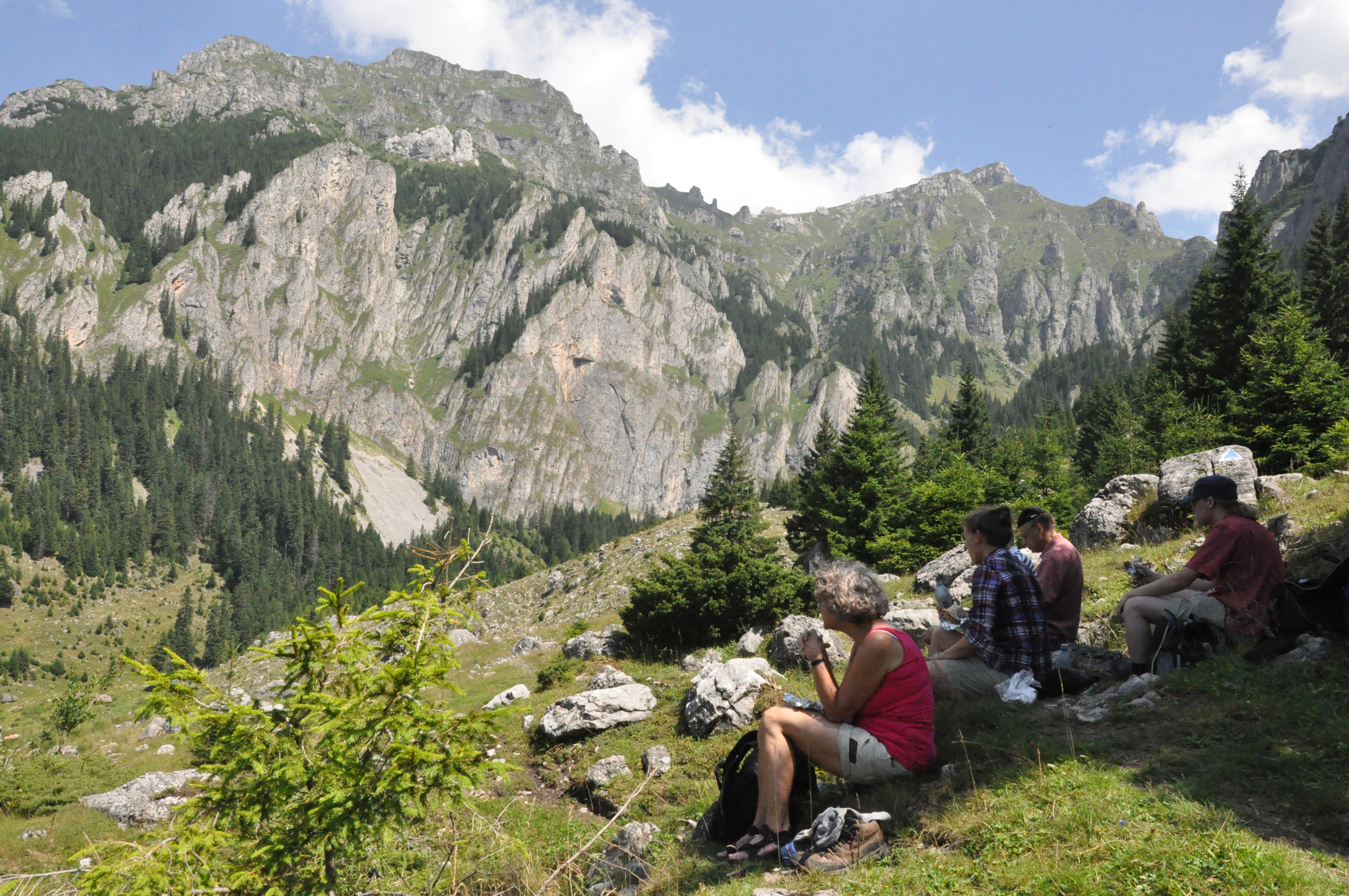 Included:
Hike in Piatra Craiului National Park
Guide
Breakfast
Lunch
Dinner
5
Day 5: Step back in time visiting authentic mountain villages
Grab your breakfast, today is the third day of our walking tour. On our hike, we will cross authentic mountain villages at the bottom of Piatra Craiului and Bucegi Natural Park. We will then walk to Magura, Pestera and Sirnea which is the first touristic village of Romania. Professor Nicolae Fruntes had a famous idea to attract more tourists to this village. He initiated two feats "The measure of milk and the meeting of the village sons" held every June and "Winter at Sirnea." It was aimed at presenting the customs of the villagers, both during summer and winter. Launched in 1969, the feast "Winter at Sirnea" entails a skiing race with torches in hand, sleigh rides and parties organized at the Cultural Centre. After visiting Sirnea we will reach Ciocanu and then onwards to Fundata. This village has an altitude of 1360 metres and is the highest commune in Romania. In August 1916 the first village  troops seized was Fundata.
Included:
6
Day 6: Eco tour of Moeciu de Sus village
After breakfast, we will walk for an hour to Moeciu de Sus village. This village is located 35km from Brasov, in the gorgeous wild area of the Bucegi mountains. Moeciu de Suis is renowned for its enticing nature and its interesting tradition of preparing delicious cheeses and sheep wool products. In this village, we will taste cheese, embark on 2-3 hour trek in the hills admiring the flora and fauna. This will be a small hike at an altitude of around 1322 metres. After the hike, we will pause for a traditional lunch consisting of eco products. Then go on a tour of the village in a horse-driven carriage and finish off the day visiting a traditional loom. Finally we will undergo a small one hour hike to our destination for the evening.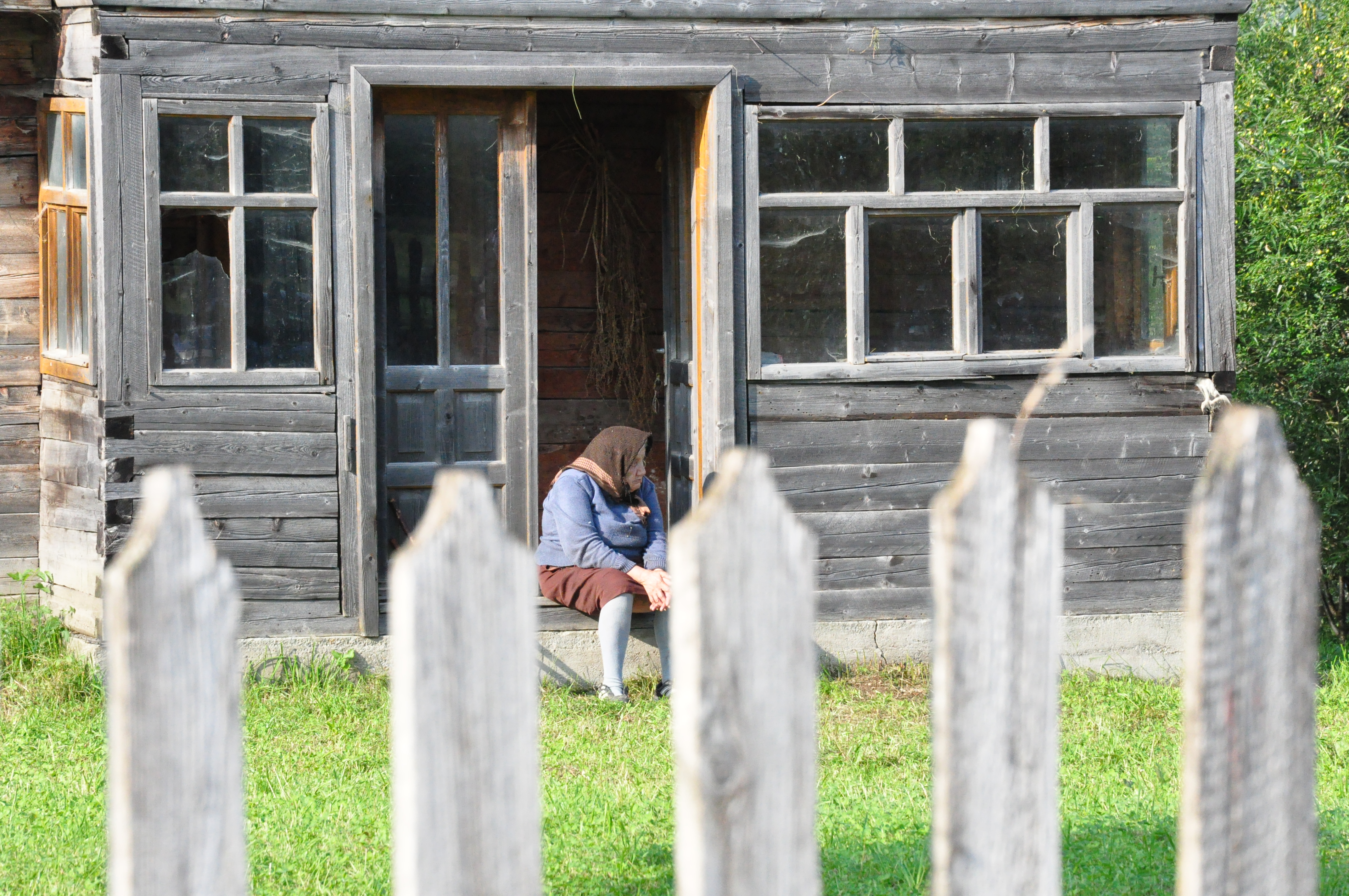 Included:
Guide
Cheese tasting
Hike
Traditional lunch
Horse-driven carriage tour
Visit traditional handloom
Breakfast
7
Day 7: See Brasov with a local
Today we will drive back to Brasov. Once back in the city we will have a local afternoon walk followed by a local dinner.
Included:
Local walk-in Brasov
Transport
Dinner
8
Day 8: Depart from Brasov
Enjoy your last breakfast then transfer to the airport.
Included:
Breakfast
Transfer to airport
Sorry, the comment form is closed at this time.