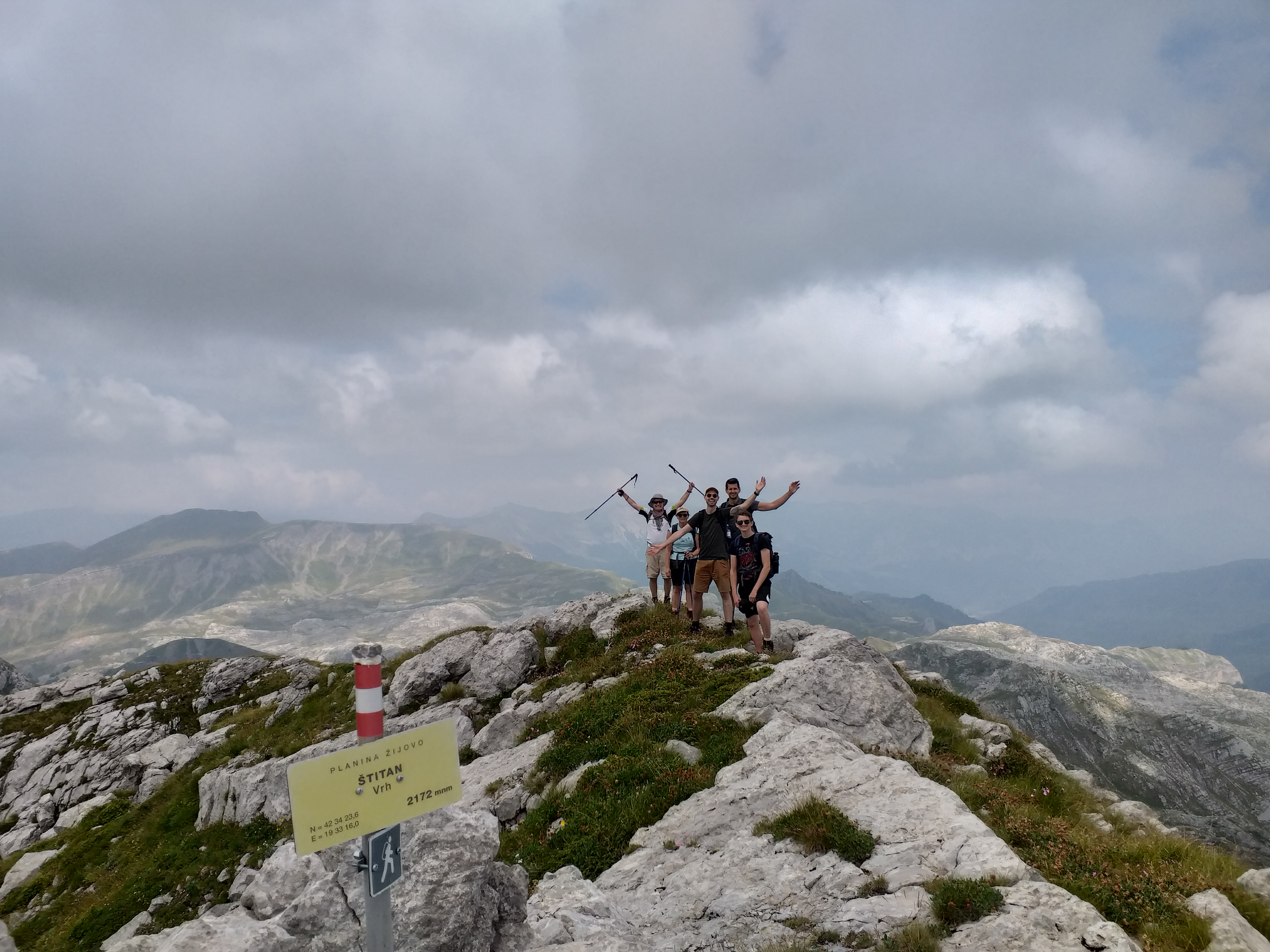 Meet Local Expert | Bojana Sekulic, Montenegro
2
mins read
Guided hiking tours are my way to support my local community making sure that the tourists from all over the world have a unique experience.
After gaining my degree in economics at the University of Montenegro in Podgorica, I did various office jobs. One of the jobs I did was in a tourist agency, where we worked on various EU projects, developing new national and regional products for the market. That is when I have discovered the true value of tourism and I decided to continue my tourism story through guiding lovers of hiking. That is my contribution towards sustainability of the projects I am engaged with.
My hiking licence is issued by the Ministry of Labour and Social Welfare in cooperation with the Mountaineering Association of Montenegro. As I have never stopped acquiring new competences, on my tours I also use knowledge from the training for the Certified Interpretive Guide organised by the Interpret Europe – European Association for Heritage Interpretation.
Through creating and leading hiking tours, I present my country – its nature, people, their lifestyle, gastronomy, products, history, culture and tradition. However, it is not just about making the guests more familiar with Montenegrin natural and cultural heritage, it is about the interaction and sharing opinions and knowledge. Respecting each other, on my tours we celebrate differences and similarities between us. Furthermore, my guests and me care about environment and do not use single-use plastics. These values we all need to make the whole world better place to live. My family, friends and people who I cooperate with support my vision.
E-address: bojana72@gmail.com
ABOUT GREEN MICROPHONE
Tourist guides are cultural brokers, sustainability communicators, unforgettable experience creators, educators and ambassadors of sustainable tourism for all. Up until now, such tourist guides have been doing their best, to be the voice of responsible tourism. However, they have never had the chance to be rewarded with an international award for all the great work that they do. That is why G-Guides decided to give them a chance, to present their work. On September 27th 2019, on World Tourism Day, we shall award the Green Microphone Award, to the best voice of responsible tourism. If you think you are that voice, you can enter into the contest by sending us a short bio and a 250-word description on why you should be awarded the Green Microphone. As well as how you are helping to promote responsible tourism. Also if you have had an experience of a guide that was along that line, do nominate them for the award. We want the stories of tourist guides, who are transforming people's lives through their guidance, to be heard. Please send nominations and applications to: responsibleguides@gmail.com.
Sorry, the comment form is closed at this time.