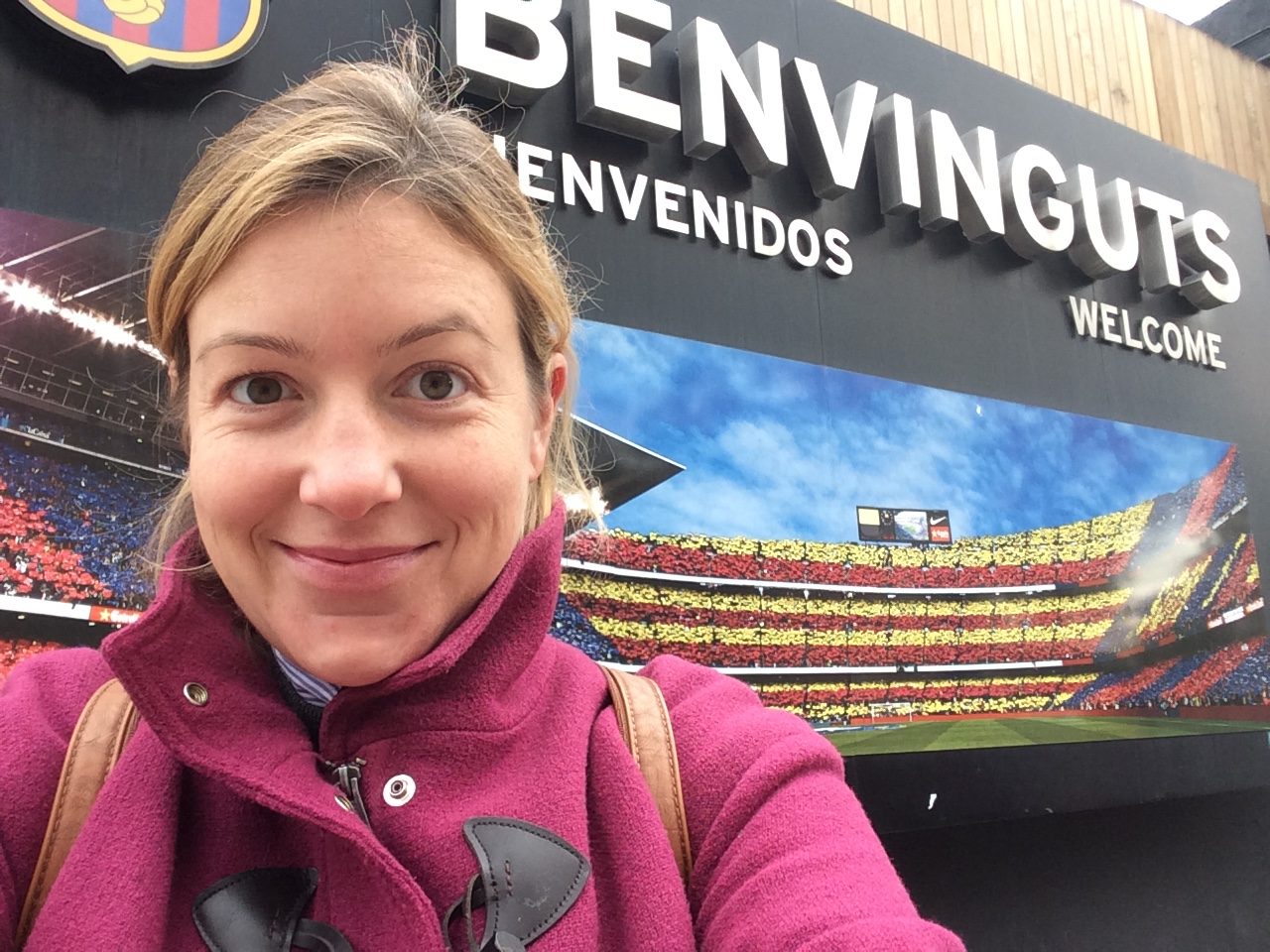 Meet Local Expert | Resi Nickl, Spain
3
mins read
Originally from Austria, Resi fell in love with Barcelona as a university student and soon returned after graduating. She originally studied translation, has a masters degree in cultural communication and got into guiding after years of showing friends around the city informally. She decided she wanted to make a career out of her passion. She passed the exam to become an official licensed guide for Catalonia in 2012 and has been working and continuing her training ever since.
Her idea of the profession of a guide is not to only share the history and culture of Catalonia with the visitors of the region, but also show and explain how the locals live, what problems and challenges they face and how visitors can contribute more to sustainable tourism. Especially in the city of Barcelona, for example, by choosing official accommodation or supporting local businesses. She advocates for small group sizes and respectful behaviour towards the local population to ensure a positive experience for both sides.
Resi offers a wide array of tours in and outside of Barcelona. Such tours are more classical ones about the famous Art Nouveau architecture of Barcelona or the old town of Barcelona. Similarly, there are also more unusual ones focusing on the Spanish Civil War, Pablo Picasso's relationship with the city or the innovation district 22@.
Upon the outbreak of the Covid-19 crisis, she took the G-Guides course: Become a Certified Virtual Tour Guide, to reinvent herself and has started incorporating virtual tours in her portfolio, like a virtual visit to the landmark church Sagrada Familia.
If you want to find out more Resi and the tours she offers, you can have a look at her website http://resisbarcelona.com/ or drop her an email at hi@resisbarcelona.com. You will also find her on Instagram (@resisbarcelona) and Facebook (Resis Barcelona).
GREEN MICROPHONE AWARD
Green Microphone Award is an annual award dedicated to tourist guides, who are sustainability communicators, unforgettable experiences creators, accelerators of sustainable development, cultural brokers, educators, and ambassadors of responsible tourism for all. They are the voice of responsible tourism.
In the year 2020, the profession of tourist guide was challenged as it has never been challenged before in history. But there are tour guides around the globe, who are not quitters and they were not intimidated by the new normal. They were even more than before dedicated to be the voice of responsible tourism and to help local communities in challenging times. They explored new ways to share their stories, new media to educate people, new communication channels to support local producers and preserve their heritage. Most of all, new ways to create meaningful connections between local communities and travellers.
By embracing the new normal and adjusting to the change, they were able to keep the essence of tourist guides profession. They showed us that the profession of tourist guides does not depend on only tourists moving from point A to point B, but it depends on brave, smart and dedicated tourist guides, who can stand up and lead the way forward.
They are the real heroes and the real voice of responsible tourism. They are the nominees for Green microphone award 2020. If you know a tourist guide who is the voice of responsible tourism, you can send your nomination at responsibleguides@gmail.com.
Resincikl: http://resisbarcelona.com/
G-Guides: https://www.gguides-academy.com/
Become a Certified Virtual Tour Guide: https://www.gguides-academy.com/classes
Green Microphone Award: https://www.green-microphone.info/
Sorry, the comment form is closed at this time.