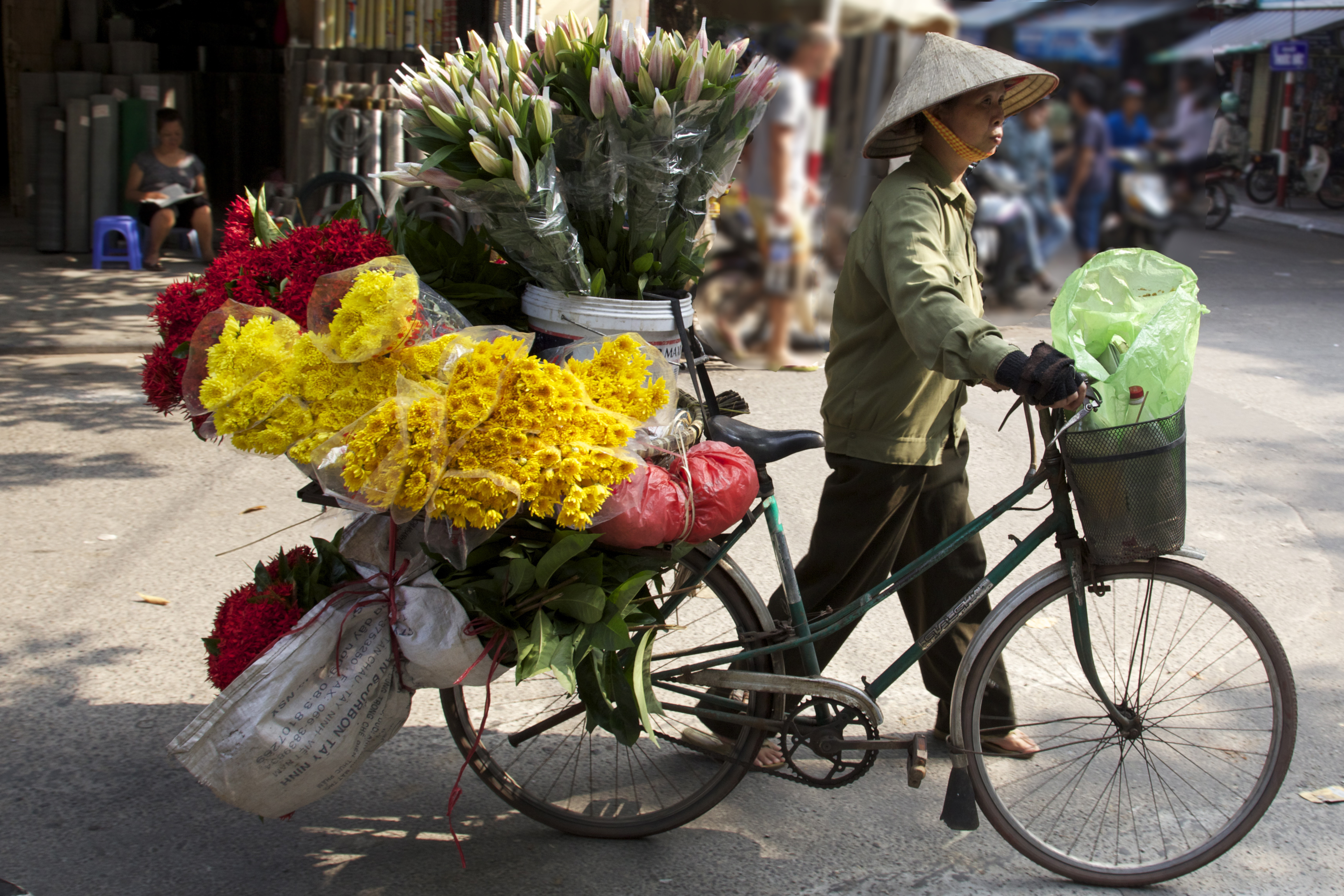 Cycling Northern Vietnam
3
mins read
We all know how cycling can be good for you giving you great health benefits. This could range from greater cardiovascular endurance, joint mobility and many others. It is also an eco-friendly mode form of transport producing no emissions. By travelling by cycle you get to explore places off the beaten path. Being able to explore and stop anywhere you like.
The perfect place to do this is Northern Vietnam. This destination will definitely knock you off your feet (or bike) with its hidden gems. The North of Vietnam has an extremely rich and beautiful culture. The scenery is vast ranging from attractive luscious green rice paddies, mountains and lakes. Plenty of remote locations you can cycle too on your bike, stop when you like and feel at one with nature.
Did you know?
Trang An Scenic Landscape Complex, located in the Northern province of Ninh Binh won the votes of all 21 members of the committee, becoming Vietnam's first mixed natural and cultural property recognised by UNESCO. This complex has limestone peaks, valleys, caves and cliffs. An adventurers paradise filled with nature.
Highlights – Cycling Northern Vietnam
Hanoi
Appreciate your free days in the historic capital of Hanoi. There's so much to do here, we can assure you! Why don't you take time out for an early morning stroll and pause to savour some local coffee by the fascinating Hoan Kiem Lake in the centre? Perhaps go more local and practice some exercise with Hanoi locals.
Maybe face your fears and confront the bustling traffic of Hanoi in the old quarters a business centre. You will discover fascinating French architecture, pagodas, boutique restaurants and shops.
Do you like shopping? Visit the biggest indoor market in Hanoi Dong Xuan.
Then, on the evening dive into the local culture by watching a water puppet show.
Hia Binh reservoir to Mai Chau 
A half-day of peaceful cycling along the stunning Hoa Binh reservoir to the rural district of Mai Chau. This is home to the Thai ethnic minority. Take in the view and learn more about the ethnic Thai people that live here. Settle in for the evening with a charming local Thai family in their warm & traditional stir house.
Pu Luong Cycling
Only a couple hours from the Southwest of Vietnam's capital Hanoi is Pu Long. Cycle from Mai Chau to Pu Long. This is a gorgeous nature reserve, tranquil and charming environment, unlike hectic Hanoi. The cycling route takes you through fresh fertile land, pass and friendly locals. Similarly, the area will no doubt rejuvenate your mind and soul. Pu Long will certainly blow you away with its concealed wonders.
Tam Coc, Ninh Binh.
Enjoy a morning exploring the gorgeous green countryside of Tam Coc, Ninh Binh by visiting the temple and pagoda. Afterwards, take a fun ride on a rowboat trip meandering through the towering limestone peaks and right into the limestone caves of Trang An- a world heritage site. Cycle up-hill further into the jungles and relish the nature surrounding you, followed by a visit to the incredible Primates Rescue Centre.
Quick Facts
Locations: Hanoi, Mai Chau, Pu Luong, Tam Coc, Trang An, Cuc Phuong. Vietnam.
Best time to travel: October to April
Recommended stay: 8 days
Suitable for how many people: from 5 to 10 people
Where you will stay: hotel, guesthouse and homestay
Activities you can do: cycle, boat trip, village experience, visit Primates Rescue Centre
Sorry, the comment form is closed at this time.