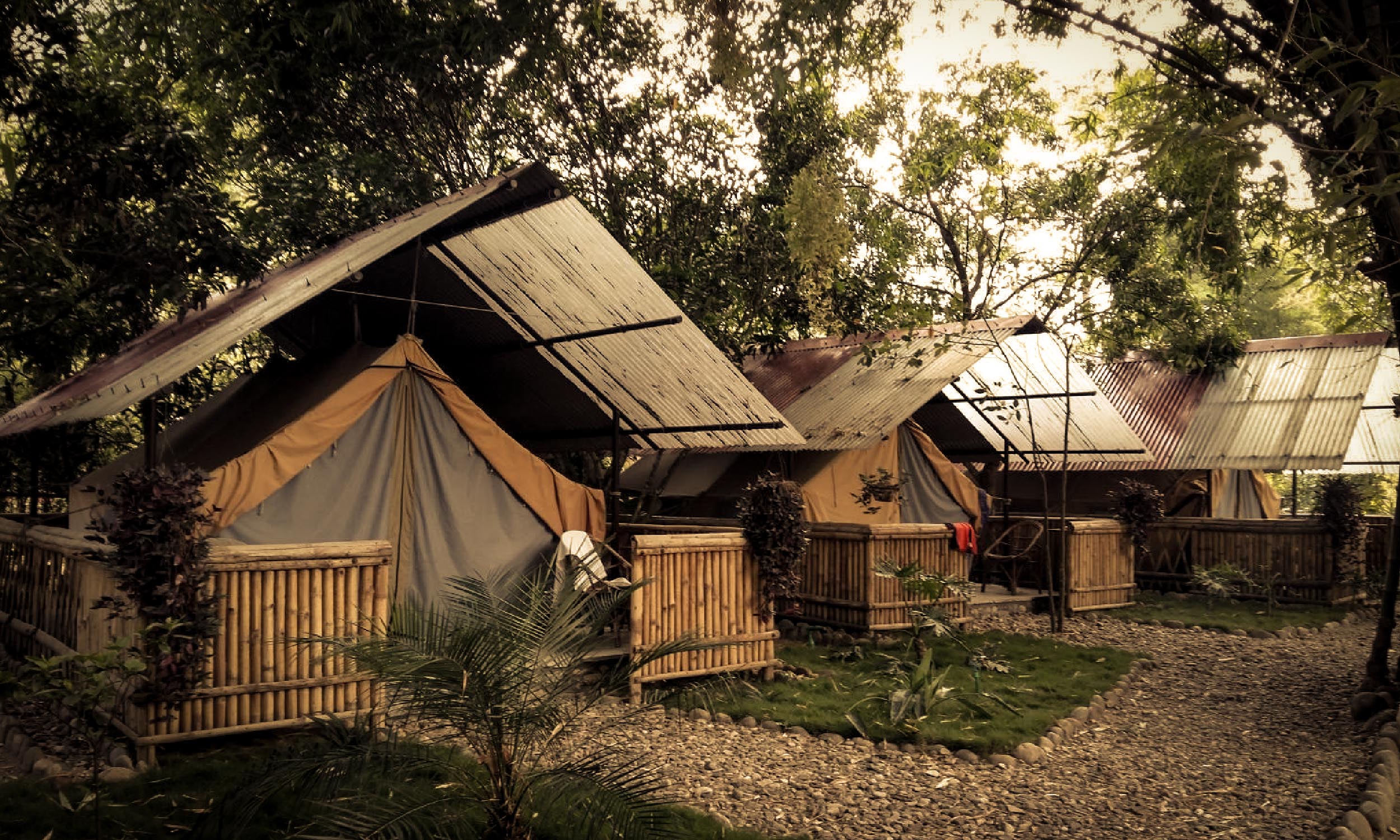 Responsible Tourism Policy
5
mins read
Responsible tourism is about creating better places for people to live in and to visit. 
We use the guidelines for responsible tourism that were chartered in Cape Town in 2002 as our guiding tool to create our responsible tourism policy. The 7 core headlines from the charter that we have adopted and internalised are
Minimising negative economic, environmental, and social impacts;
Generating greater economic benefits for local people and enhancing the well-being of host communities, improving working conditions and access to the industry;
Involving local people in decisions that affect their lives and life changes;
Making positive contributions to the conservation of natural and cultural heritage, to the maintenance of the world's diversity;
Providing more enjoyable experiences for tourists through more meaningful connections with local people, and a greater understanding of local cultural, social and environmental issues
Providing access for physically challenged people; and
Being culturally sensitive, enhancing respect between tourists and hosts, and building local pride and confidence.
Furtheron, we have adapted the triple bottom line of the responsible tourism policy to fit our company and how we work.
People and Social Responsibility
All of our local partners are handpicked based on common values and believe in how tourism should be managed. We work with partners that are experts in their country and/or their community to make sure our holidays are within a framework that is suitable for each community.
We aim towards maximising the benefit of tourism in the local community where we are travelling and minimizing the negative impacts. Our itineraries are built up in partnership with our local partner to ensure we meet our goals. We aim to include as many local suppliers as possible to share the benefit locally. We involve our local partners and / or other stakeholders in planning and decision-making and provide capacity building to make this a reality.
We assess social impacts throughout the life cycle of the operation – including the planning and design phases of projects – in order to minimise negative impacts and maximise positive ones.
We endeavour to make tourism an inclusive social experience and to ensure that there is access for all, in particular vulnerable and disadvantaged communities and individuals. We combat the sexual exploitation of human beings, particularly the exploitation of children. At ETP we also have our own policy and mechanisms to combat sexual exploitation of children
We aim to be sensitive to the host culture, maintaining and encouraging social and cultural diversity. All of our travellers receive information on how to be a sensitive traveler in the respective country they are visiting. On arrival, if they are met by one of our local partners, they also get a brief on site, in the beginning of their journey.
We endeavour to ensure that tourism contributes to improvements in health, education and creating employment locally. We donate 10% each year of our profit from our operation to various organisations. These are local charities we believe in, operate in destinations we send our travellers to and that we have known for a long time. Example of these charities are Kalap Trust in India working on a Health Clinic in Tons Valley, My Name is Kumar – a school for former street kids in Tamilnadu India, Antardristi – an organisation that support sexual abused minors in Nepal or The Gambia Cotton Trail – working on creating employment in rural areas to give opportunities throughout the country.
We donate either direct or through our sister charity, The GreenBox

Planet and the Environmental Responsibility 
We assess environmental impacts throughout the life cycle of tourist establishments and operations – including the planning and design phase – and ensure that negative impacts are reduced to the minimum and maximising positive ones. Wherever possible we ensure that the activities we offer our travellers have reduces negative impacts to the minimum. For example  using sailing boat or hybrid boat for safaris in Tromsø, or promoting seeing the shoreline from a kayak instead of a motorised transportation. In Norway, we also focus on travel with public transportation on train, ferries and buses. When people go on road trips, we suggest hybrid cars which are commonly popular in Norway.
We use resources sustainably, and reduce waste and overconsumption. ETP is a plastic free and paperless office. We work from the "cloud" and while some of our staff are located at the office, it is a co-working space. Accommodation we use, are carefully chosen, and so are the activity providers.
We manage natural diversity sustainably, and where appropriate restore it; and consider the volume and type of tourism that the environment can support, and respect the integrity of vulnerable ecosystems and protected areas. We operate on a small scale, and provide for individuals or small groups of less than 12 people.
We care about animals and love to see them in the wild! We are therefore mindful of all types of tourism that involve animals. For wildlife watching, we partner with people with huge knowledge about the wildlife and understand the animals with respect, and leave them to their natural behaviours and habitats. For activities that involve animals, we have carefully chosen our partners based on how the animals are taken care of, small scale operation with a purpose outside of the tourism industry and with a connection to the animal that can only be understood by experiencing it!
RESOURCES WORTH READING:
https://www.nationalgeographic.com/magazine/2019/06/global-wildlife-tourism-social-media-causes-animal-suffering/
https://www.tourismconcern.org.uk/wp-content/uploads/2016/02/Animals-in-Tourism-lWeb-FINAL.pdf
https://www.worldanimalprotection.org/wildlife-not-entertainers
We promote education and awareness for sustainable development – for all stakeholders.
We raise the capacity of all stakeholders and ensure that best practice is followed, for this purpose consult with environmental and conservation experts.

Profit and the Economic Responsibility 
We assess economic impacts before developing tourism and exercise preference for those forms of development that benefit local communities and minimise negative impacts on local livelihoods (for example through loss of access to resources), recognising that tourism may not always be the most appropriate form of local economic development. We operate on a small scale and do not have any hard investment that results in loss of access to resources or similar. We work with the communities, and strive to connect travellers with locals to create mutual understanding and learning experiences.
We maximise local economic benefits by increasing linkages and reducing leakages, by ensuring that communities are involved in, and benefit from, tourism. Wherever possible we use tourism to assist in poverty reduction by adopting pro-poor strategies.
We develop quality products that reflect, complement, and enhance the destination. We care about product development. This has also been part of the core business. We work together with our local suppliers and partners to make sure that what we offer is inline with the destination and reflects its identity.
We market tourism in ways which reflect the natural, cultural and social integrity of the destination, and which encourage appropriate forms of tourism. We promote Transformative Storytelling and inspire people to want to see, experience places and people as they are.
We adopt equitable business practises, pay and charge fair prices, and build partnerships in ways in which risk is minimised and shared, and recruit and employ staff recognising international labour standards. We believe in fair payment throughout our operation. To be able to pay a fair price locally, within our own operation and pay our team members fairly as well, our cost may be higher than other operators. Keep this in mind when you see our prices, and remember that we also work on fair pricing for our travellers! You can read more about our fair pricing here.
We provide appropriate and sufficient support to small, medium and micro enterprises to ensure tourism-related enterprises thrive and are sustainable.
Sorry, the comment form is closed at this time.