Compact Eco Tour of La Gomera
Meander around the enchanting trails of Garajonay National Park, learn about the ancient origins of pottery in La Gomera and get hands-on with local artisans making your own masterpiece. Swim in the breathtaking Atlantic Ocean, go whale and dolphin spotting whilst looking at the wildlife on the Valle Gran Rey cliffs. Travel back in time observing the Shepherd culture and their unique language, the Gomerian Whistle.
Covering 33% of the island is the UNESCO listed Garajonay National Park. Inside this gorgeous Greenland is 8 of the 34 plant species native to La Gomera. Similarly, rare Laurel pigeons and long-toed pigeons are found to inhabit this national park. Inside Garajonay, there are exclusive trails housed in unusual forests which nowadays are rare to find in Southern Europe and Africa.
Step back in time and visit El Cercado village where traditional La Gomerian pottery making began. Visit local artisans keeping alive the ancient skill since aborigine times. Make a visit to the exhibition centre of Las Loceras and make pottery with guidance from local artisans.
Another highlight is its diverse wildlife scattered on and close to the island. Look out for the 50 different forms of nesting bird species. Between La Gomera and its neighbour, Tenerife there are five different types of cetaceans that live all year round in the waters. To make sure you get this opportunity to spot them, you will embark on a responsible whale and dolphin watching boat journey. We will also Kayak on these waters allowing us to bird watch over the cliffs.
Become acquainted with the shepherd culture of La Gomera. Greet goats and discover the secrets to how goat cheese is produced. Finally, learn about their indigenous language, La Gomerian whistle and the Canarian Shepherds Jump.
Trip Highlights:
Visit different ecosystems in Garajonay National Park
Dine at Casa Efigenia the only traditional vegetarian restaurant on the island
Responsible whale and dolphin watching boat journey
Visit aborigine places around El Cercado village
Learn the pottery process at the exhibition centre of Las Loceras
Uncover how to make local goats cheese
Learn about the shepherd culture of La Gomera
Interested? Enquire with us today. Want to know more? Click on the trip plan above for further information!
Destination

Included

Compact Eco Tour of La Gomera

Local Guide

Transportation

Dinner

Lunch

Bed & Breakfast
1
Day 1: Welcome to the Canaries!
At the harbour of La Gomera, you will take meet your guide and be transferred to your destination. Once settled, we will visit Garajonay, the UNESCO listed park which lies in the centre of the island. In ancient times, this was the main industry. Whilst in this national park, we will take small walks visiting various ecosystems of Tertiary Laurel Forest. We will stop for lunch today at a traditional small restaurant located in Las Hayas, Casa Efigenia. This is the only traditional vegetarian restaurant on the island owned by a Spanish lady with more than 50 years of passion under her belt of cooking food with love. This evening we will all dine together at a restaurant.
Included:
Visit to Garajonay national park
Ferry Transfer
Transport
Lunch a traditional restaurant in las Hayas
Dinner
2
Day 2: Learn from the locals
Have breakfast and then travel back in time. Today you will learn the origins of traditional pottery-making in La Gomera. We will visit aborigine places around El Cercado village. Also, we will travel to the exhibition centre of Las Loceras where we learn further about the pottery-making process. We will conclude today with a traditional pottery-making workshop with local artisans.
Included:
Visit Las Loceras exhibition centre
Pottery making workshop
Transport
Breakfast
Lunch
Dinner
3
Day 3: Whale and dolphin watching on the Atlantic Ocean
Today we will board a small boat undergoing a journey on the sea around the Valle Gran Rey cliffs. In the Atlantic ocean between the South of Tenerife and La Gomera are five different species of cetaceans which live all year around. Enjoy this tranquil boat trip with picturesque scenery and if time permits you can swim in the sea. The combination of sightings and swimming may make it one of the highest sensations of your La Gomera experience. This afternoon we will become familiar with the cheese-making process guided by a local goat cheese factory on the island. Here we will work alongside the goats and uncover the process to make very tasteful goat cheese. Later we will learn about the shepherd's culture of La Gomera. Especially their native language, La Gomerian whistle.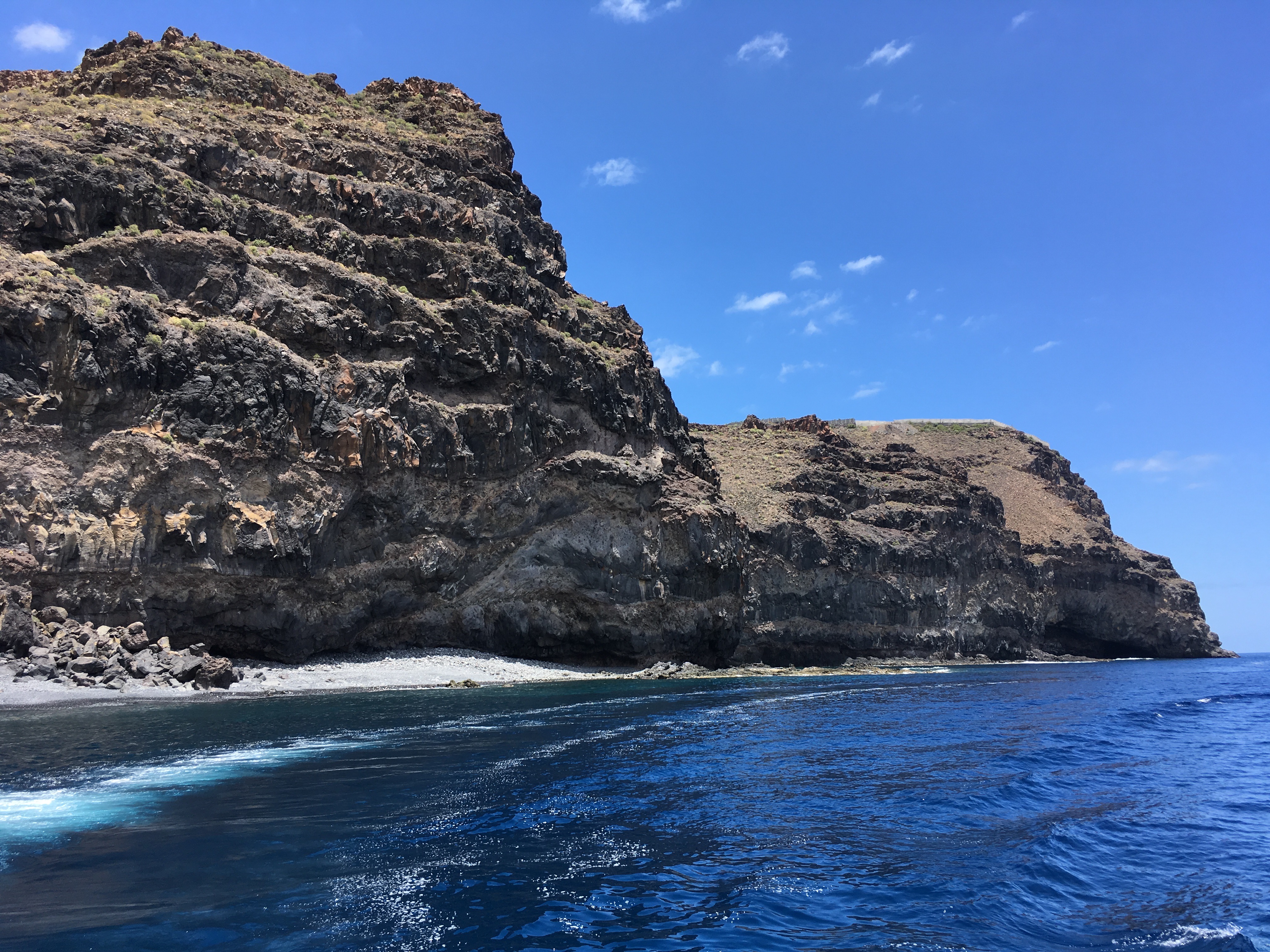 Included:  
Whale watching and dolphin boat excursion
Culture of the shepherds
Transfers
Breakfast
Lunch on boat
Dinner
4
Day 4: Say Goodbyes
Today you depart Las Gomera, we will transfer you back to the ferry. Then enjoy a return trip back to Tenerife on the ferry for your return flight home.
Included:
Transfer to ferry port
Ferry to Tenerife
Sorry, the comment form is closed at this time.