Find Culture and Connection on a Once-in-a-Lifetime Explorer Tour of Nepal & India
The Sandakpu Ridgeline is a high-altitude ridge that serves as a border between India and Nepal. This offers panoramic views of the Himalayas, including the world's highest peaks. It is a popular trekking destination and home to diverse flora and fauna including the red panda.
This unique Explorer trip starts in Kathmandu, Nepal and ends in Kolkata, India. In between, it journeys from cultural experiences in Kathmandu to tea estates and nature encounters along the border between the two countries, before ending with cultural immersion again in Kolkata.
Uncover the natural majesty and warm heart of this special region.
Highlights
Discover ancient history and the local lifestyle in Kathmandu
Enjoy homestays in little villages in Nepal
Trek the ridgeline between Nepal and India
See the second highest mountain in the world, Kanchenjunga, while getting views of the Mt Everest range
Stay amongst the tea gardens in Darjeeling in colonial rustic luxury
Experience the sights and sounds of one of the most populous cities in the world: Kolkata, India
Destination

Departure

Kathmandu

Included

Find Culture and Connection on a Once-in-a-Lifetime Explorer Tour of Nepal & India

Not Included

Local Guide

Transportation

Dinner

Lunch

Bed & Breakfast
1
Day 1 - Welcome to Nepal
Depending on the time of your arrival, we drop you at the hotel for a brief rest and then continue for a sunset walk to an ancient hilltop, followed by a sumptuous local welcome dinner. You have truly arrived!
2
Day 2 - Explore Kathmandu
Post breakfast, we embark on our discovery of this ancient city through the philosophies that guide this country, Hinduism and Buddhism.
3
Day 3 - Savour the Local Flavours
The focus for today is preparation for our trip with a detailed trip briefing, followed by a discovery of Kathmandu through local food and snacks. Bring your curiosity and appetite; it's time to sample the best of the area.
4
Day 4 - Stay at a 100-year-old Homestead
We start with an early flight to Bhadrapur near the border, and drive up through magnificent tea gardens to an old farmstead, for an informative and immersive homestay experience.
5
Day 5 - Trek Day: Head Onward to Maimajuwa
After a short drive this morning, we start our first hike, reaching the homestay at Maimajuwa. Our trekking experience has begun.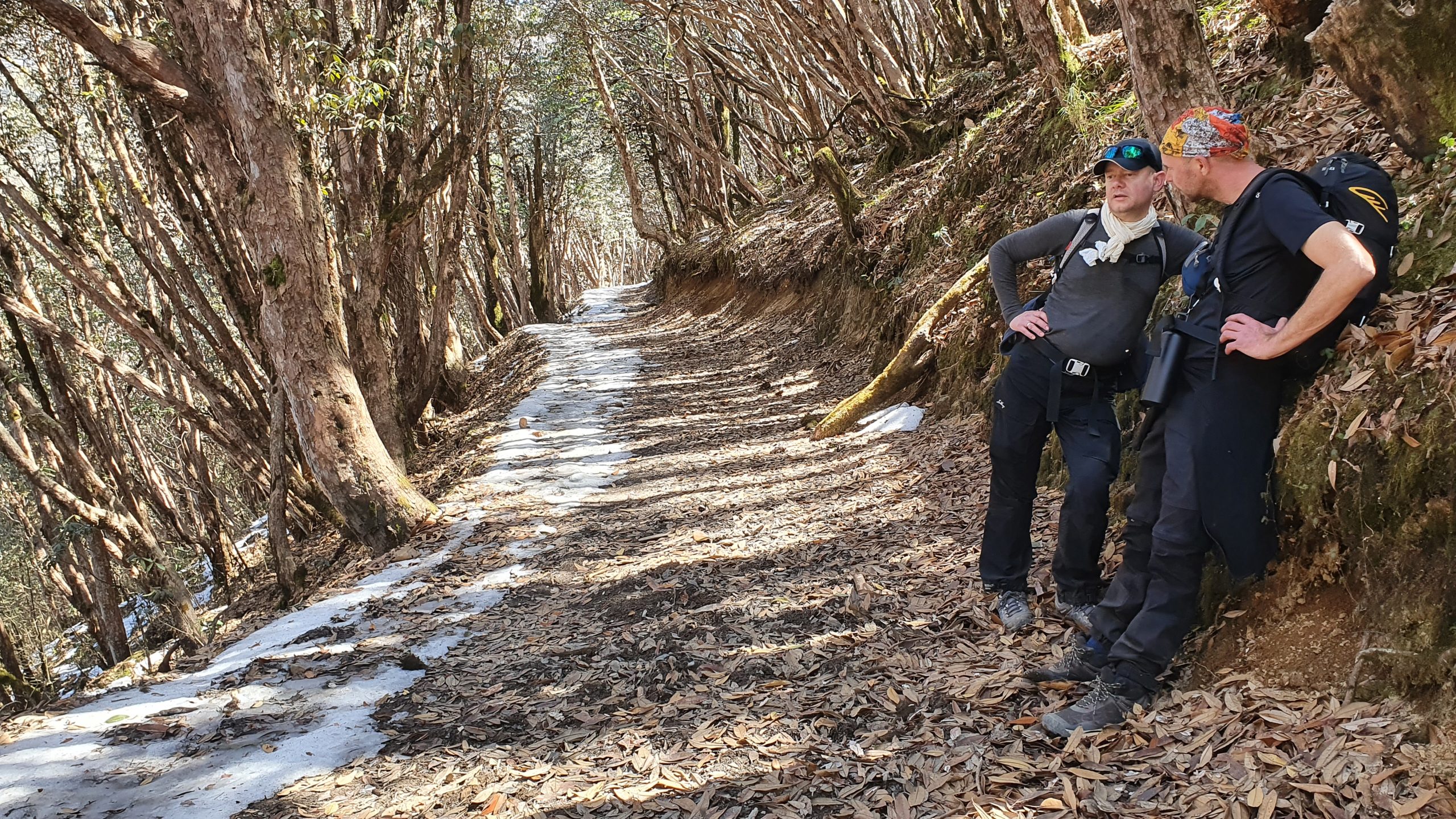 6
Day 6 - Trek Day: Go Up a Local Peak
Today, post breakfast, we move on to where we'll overnight at Goruale. Before we settle in, first we'll walk onward to reach the peak of Chinntapu at 2776m and catch the sunset.
7
Day 7 - Trek Day: Reach the Pinnacle
Today is probably the toughest uphill on our trek, as we reach the highest point at Sandakpur right on the border between Nepal and India. We will be at 3340m and in plain sight of the second-highest mountain in the world, Kanchenjunga.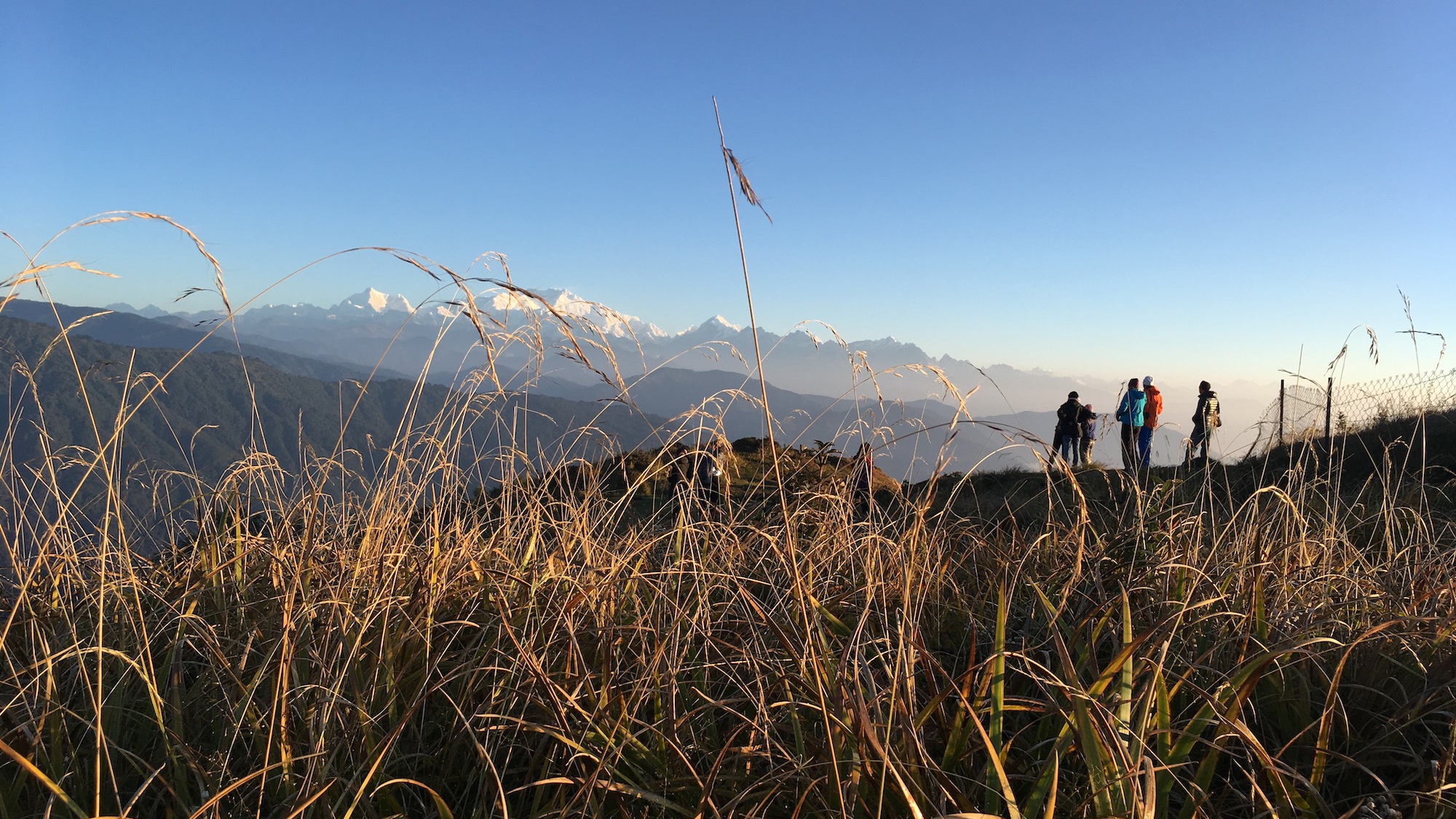 8
Day 8 - Trek Day: Follow the Country Border
It's an early rise for sunrise over Kanchenjunga, before starting our trek down the ridgeline that divides Nepal and India to our overnight at Tumling, a stunning little village.
9
Day 9 - Trek Day: Walk Out to the Roadhead and Cross over to India
On our last trek day, we will saunter our way towards Pashupatinagar, still on the ridgeline and where a border allows us to cross into India. In India, we will drive to Takdah and spend a night in a rural heritage homestay.
10
Day 10 - Experience Rural Takdah
Wake up to a hamlet nested between mountains and pine forest, tea gardens and blooming orchids. Today is the day to get to know the village, the local tea garden, surrounding area and interesting history.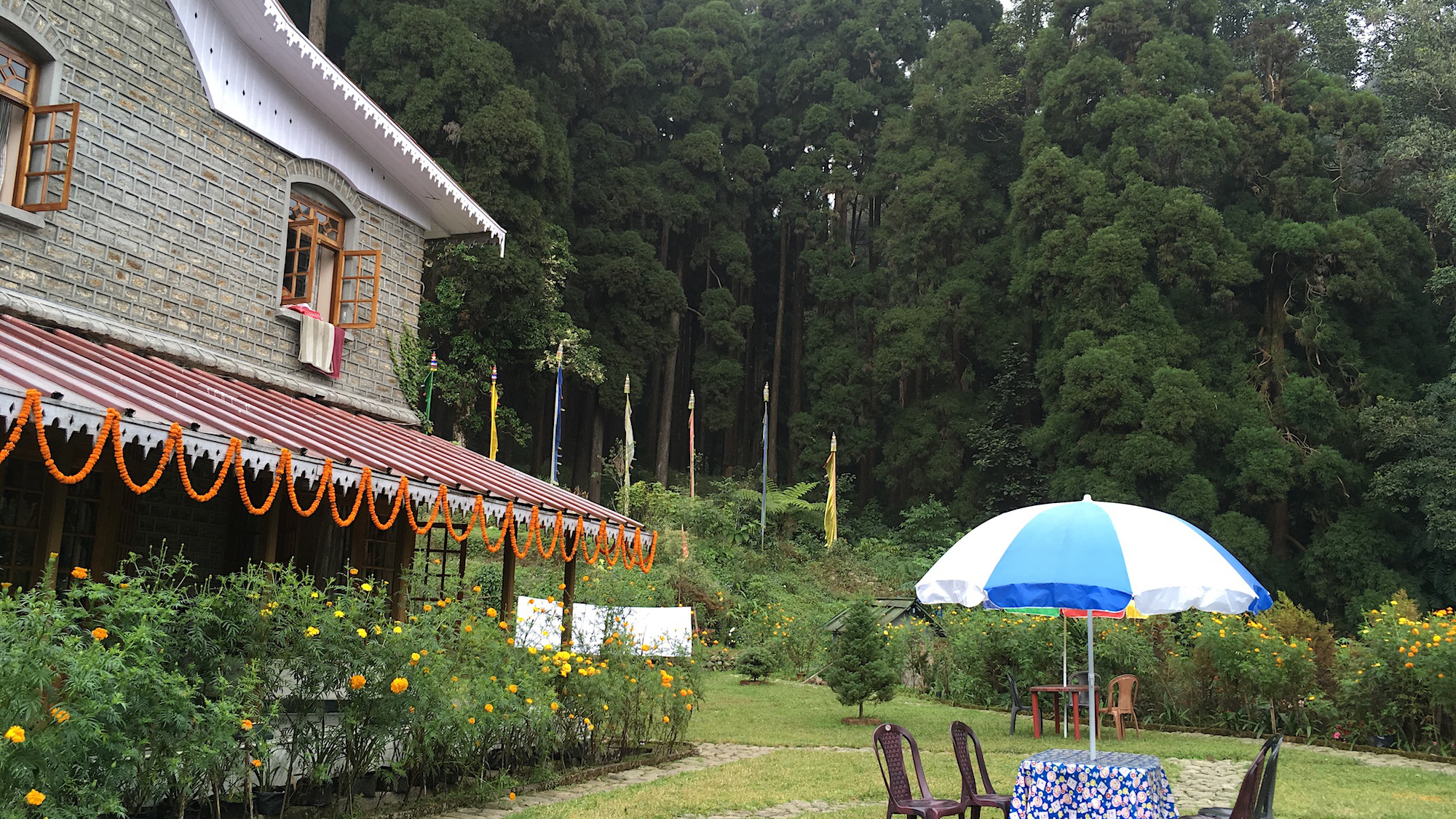 11
Day 11 - Discover Darjeeling and Experience Colonial Luxury
Morning visit to Darjeeling, one of the most famous hill stations in India, and we shall spend our day exploring some of the interesting projects here and discovering this hill station and how it works. After the visit, we will drive to our luxurious tea garden resort in a colonial setting. It's time to relax and recall our trekking days, and unwind in this rustic luxury spot near Darjeeling.
12
Day 12 - A Day to Chill
A visit to the spa perhaps? Or some fishing? A relaxed day on your own.
13
Day 13 - Board the Great Indian Railway
It's time to discover the famous Indian railway experience, as we drive down to New Jalpaiguri and board an overnight train to Kolkata, renowned for its liveliness as one of the most populous cities in the world.
14
Day 14 - Get to Know Kolkata and Debrief
Today is a discovery of the sights and sounds of Kolkata as we take in its colonial and pre-colonial history and soak up centuries of rich culture. In the evening, we will reflect on the trip and share a farewell dinner.
15
Day 15 - Journey's End
Time to depart, so it's goodbye for now. Till next time!