Experience The Essence of The Gambia
Go beneath the surface of one of the smallest countries in Africa, explore secluded coastlines, learn how to cook like a local, become inspired by upcycling projects, tour back alleys with natives and go on wildlife watches, peppered with a fine dose of relaxation. This results in you coming out with a true feel of what's referred to as the Essence of The Gambia.
Visit the tranquil coastal village of Gunjur, where you'll be acquainted by a local expert. Who will also show you the ropes to the local market and areas within the village? Have an experience different from the standard tourist. Uncover secret recipes from a native, who will teach you how to make a mouthwatering Gambian meal.
Visit Africa's smallest capital and a busy destination, Banjul. What better way to navigate away from the hectic capital by being led by one of our local guides. Travel up country to Janjanbureh, a vibrant village that is the central point of culture in central river division. Cruise on the Gambia River for 2 hours with a boatman who will take you to spot the spectacular hippos, chimpanzees and the river wildlife the Gambia is renowned for.
A major highlight is becoming acquainted with the magnificent, empowering and inspirational Njau Women's initiative. Witness the magic they're doing transforming plastic waste. Furthermore, gain an education about the slave trade in The Gambia and visit the point of no return. Finally, round off your Gambia experience with a day at your leisure by the coast.
Trip Highlights:
Walk with a local expert through Gunjur village
Visit a local Gambian beach
Cook like a local with Mary
Insight to Banjul by a local expert
Watch the sunrise over the Gambia River in Bintang Bolang
Cruise on the Gambia River wildlife spotting
Village walk with a local expert in JanJanbureh
Visit Kankurang Center
Meet the inspirational Njau Women and learn about their Initiative
Learn about the slave trade in the Gambia
Interested? Enquire with us today. Want to know more? Click on the trip plan above for further information!
Destination

Included

Experience The Essence of The Gambia

Local Guide

Transportation

Dinner

Lunch

Bed & Breakfast
1
Day 1: Welcome to The Gambia!
Today you'll arrive into Africa's smallest capital, Banjul. You will be picked up from Banjul International Airport and then transferred to your destination. Prepare to stay in an offbeat location in the bush and by the beach. Tonight, fall asleep to the silence of nature around you.
Included:
2
Day 2: Explore like a local
Day 2:
Explore like a local Enjoy a flavoursome breakfast and get ready to see into the mindset of a local. After breakfast, you will meet a local expert who will take you out for a walk allowing you  to become acquainted with the village of Gunjur. Gunjur is a quaint Gambian coastal village in the Kombo District. Inside this tranquil area are talented Gambian workers such as fishermen and farmers. Its scenic coast features pristine yellow sandy beaches and alluring sunsets. Whilst in Gunjur today, you'll visit the local market, pass by the lower basic school, residential areas, streets and places where people gather to have their "gossip of the day". Likewise, places where locals sip their ataya tea. From here, we'll return back by walking the back roads.
Included:
Breakfast
Walk with a local in Gunjur
3
Day 3: Spend the day at your leisure in local surroundings
Day 3: Spend the day at your leisure in local surroundings Today is a free day at your leisure. We suggest visiting the nearby secluded beach which is only a 25-minute walk away. You'll find no tourists here and only a couple of fishermen. If beaches are not your thing, hang out by the freshwater pool. Perhaps get a massage or learn crafts at the local craft centre.
4
Day 4: Cook with a Gambian native
After your breakfast, you will meet Mary a Gunjur native. You and Mary will visit the nearby market and gather all the ingredients you need to prepare the traditional Gambian meal. The same journey you make to the market is made by local women every day. Your dish you make today will depend on your ingredients, as the market stock is seasonal. Following your market journey, you will join in chopping, cooking and preparing the meal. Then after all that hard work, your lunch will be served.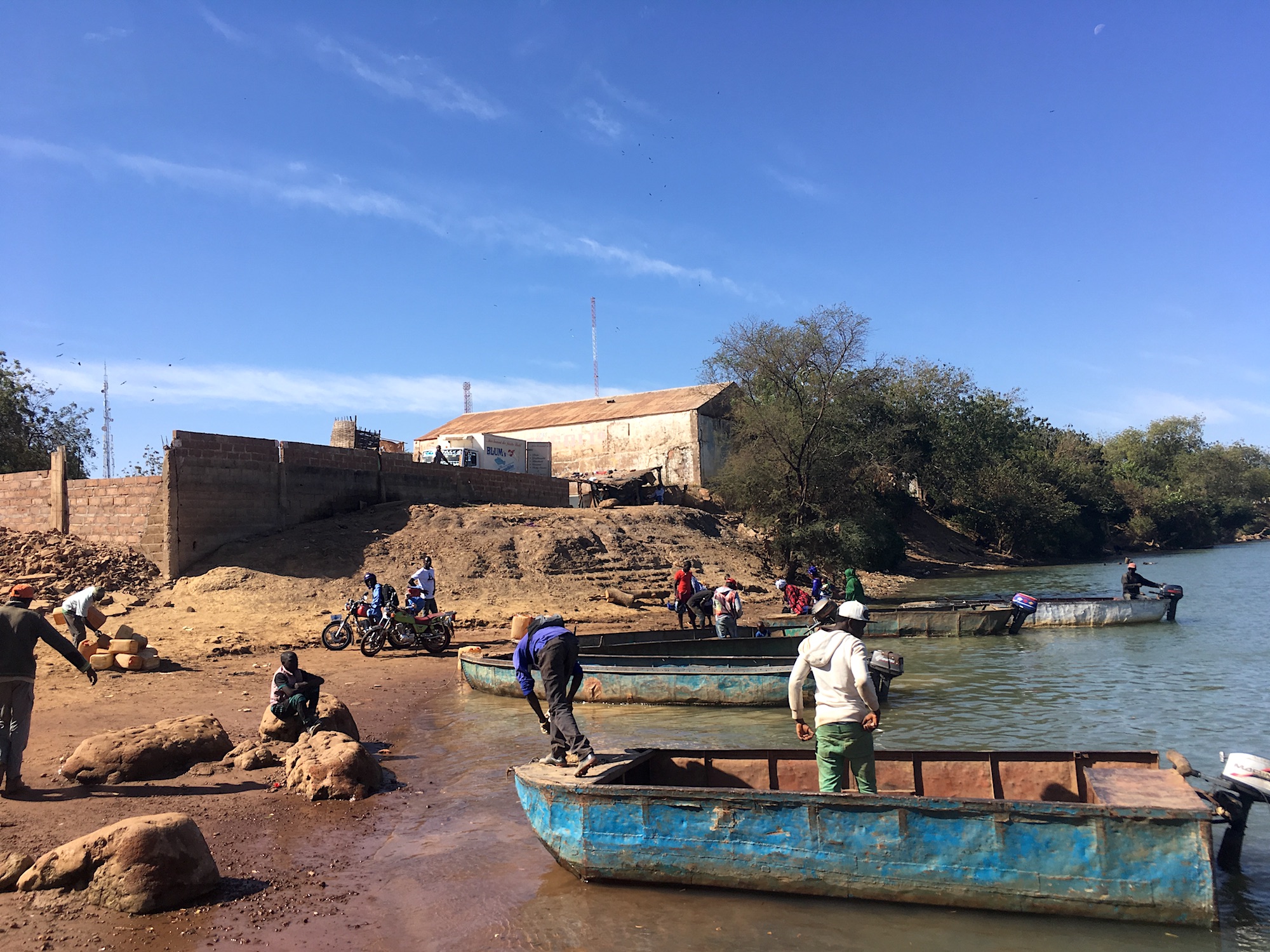 Included:
Cook with a Gambian local
5
Day 5: Be amazed in Banjul
Today you'll visit Africa's smallest capital Banjul and probably one of the smallest in the world! Banjul is built on an island and a busy place. It borders with Senegal and houses gorgeous colonial buildings. A local expert will navigate you away from the busy parts by showing you some adorable narrow back alleys where the local people live and very little cars pass by. Also, you'll get to see its busy port, Albert Market, colonial houses and government quarters. During your time with them today, you'll get an insight into authentic life in the capital. After the experience, you'll return to Gunjur.
Included:
Walk with a local around Banjul
Transport
6
Day 6: Venture upriver
Today you'll have an early start and set off before sunrise. After 1-1.5 hours you'll reach Bintang Bolong and stop for scrumptious breakfast and a mesmerising sunrise over the Gambia River. After this, carry on your drive to Janjanbureh, notice the further you get in how much the landscape changes. We will reach just before lunchtime. Once lunch is over, cross the Gambia River with a small car ferry. Then we will drive to Kuntaur where the boatman will be waiting for you. He will take you on a 2-hour journey on the Gambia River to see if you can get a glimpse of the hippos and chimps. Later you'll return to Janjanbureh where you'll spend the night.
Included:
2-hour boat journey on the river
Transport
Breakfast
7
Day 7: Immerse yourself in the history of Janjanbureh and meet the Njau women
Once you've had your breakfast, this morning a local expert will meet you and take your for 1-1.5 hour walk in the village centre. Here you'll visit historical important sites and make a stop to the Kankurang centre learning more about the culture. When the walk has concluded we will cross the river again and drive west to Njau. Here we will meet a group of remarkable and inspiring women. After discovering their household animals ate the plastic in the streets, they wanted to take action. So they are now working on turning waste into useful products. Stop by and learn more! After this, we will continue to Kaur, have lunch and then we will head to Juffereh where you will spend your evening.
Included:
Walk with a local expert in Janjanbureh
Meet Njau women
Visit the Kankurang centre
Breakfast
Lunch
Transport
8
Day 8: Step back in time and learn about the slave trade
Today you will learn about how the slave trade hugely impacted the Gambia. Juffereh and Kunta Kinteh island is referred to as "the point of no return." This is where the slaves were kept before their long journey across the Atlantic Ocean. You will be informed in great detail from a local guide about this, who will also take you too historical places of interest, including a museum. Afterwards, take the road to Barra where the ferry is crossing over in Banjul. Once arrived drive back to your destination by the sea for the next few nights.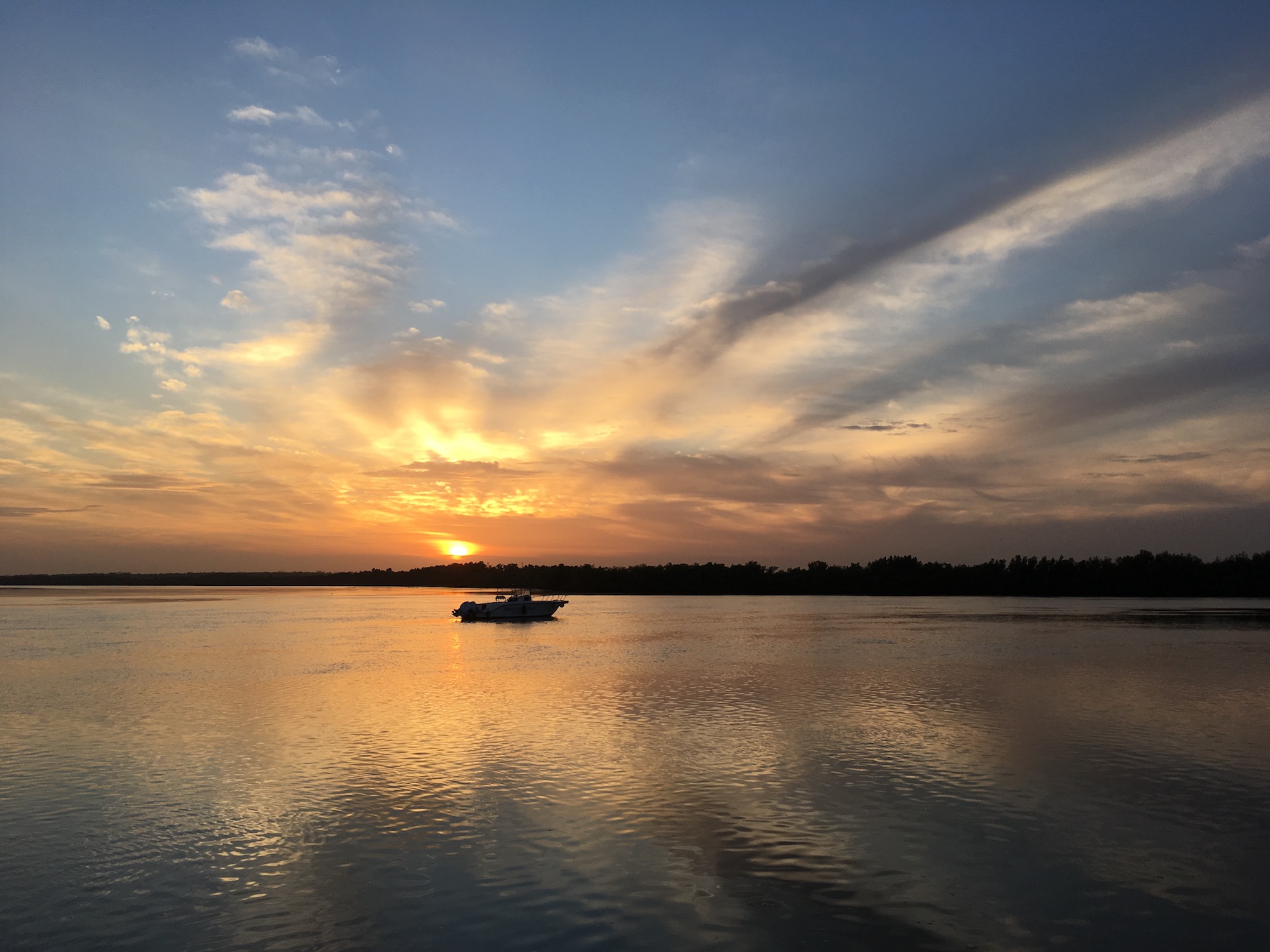 Included:
Local guide
Ferry
Transport
9
Day 9: Day at your leisure
Spend your last full day, relaxing at your leisure.
10
Day 10: Goodbye!
Here you'll be transferred back to the airport for your flight home. We wish you a safe flight and hope to see you again soon!
Sorry, the comment form is closed at this time.