The Mindful Triangle of India
Think of a country rich in history, vivid in colour, powering aromas and mouthwatering food. Can you guess? This country we're describing is incredible India. At some point in your life, you should visit this enchanting nation. Your mind, body and soul will be awoken to new ways of life, transforming your perception of the world.
On this journey, you'll be visiting the gorgeous North. You will cover three main cities Delhi, Agra and Jaipur. Normally, this is referred to as 'The Golden Triangle'. However here at Ethical Travel Portal, we want to take you away from the tourist beat. Therefore, what better way to travel than to witness the behind the scenes superheroes of Northern India? Become more mindful as you meet locals, visit rural regions, engage with female artisans and be led on tours by charming locals. These people help contribute to the core of Northern India.
Are you an animal lover? If yes, then you most likely will adore the elephants you interact with at a local elephant rescue centre. Similarly, if time permits you may get also walk with and feed them.
Whether it's locals, animals or nature we want you to see and feel the experience of the North more than what the average tourist does. Hence why this is a responsible journey which allows you to connect more on a social and cultural level than a standard 'golden triangle' tour. If you open your heart to the North you will also grow richer in experience following on from this journey.
Trip Highlights:
Wander around the magnificent UNESCO Heritage Site and one of the modern wonders of the world. The Taj Mahal
Undergo a city walk of Delhi
Open your senses on a spice tour in Delhi looking at spices, tasting cuisines and medicine
Meet, greet and learn about the lovely elephants at an authentic rescue centre
Visit Sikh and Hindu temples
Explore the magical Amber Fort
Experience traditional rural life in a local village nearby Jaipur
Create your own block print designs with female artisans
Interested? Enquire with us today. Want to know more? Click on the trip plan above for further information! 
Destination

Included

The Mindful Triangle of India

Not Included

Local Guide

Transportation

Dinner

Lunch

Bed & Breakfast
1
Day 1: Welcome to Delhi!
Welcome to one of the fastest-growing cities in the world, Delhi. According to
worldpopulationreview
it has a population of over 18.6 million. Amongst the busy capital, there is a fascinating rich history which lays its foundation. Delhi consists of two sections, old and new. The latter was built by the English during the colonial period. During your time here you will learn about the two. Upon your arrival at Indira Gandhi International Airport, you will be greeted by your driver. We like to support, promote and empower the women of India, therefore, your driver will be a female. She will navigate you safely from the airport into the busy capital. Once you have settled in, you will meet the team who will give you a briefing about your upcoming trip. This afternoon you will undergo a city walk through the narrow streets of Nizamuddin, the Sufi and sacred part of Delhi. Whilst doing so you will be guided by local youths who have been trained to help uncover traditions, monuments and flavours of this neighbourhood. Which consists of a unique blend of old as well as new residencies and ancient tombs.
Included:
Airport pick up
City walk of Delhi
2
Day 2: Explore Old Delhi
Wake up in the lively city of Delhi. Get ready for a day full of activity discovering Old Delhi's mouthwatering street food and sapid spices. You will learn about this through the hands of talented local female guides. Use your opportunity today to ask them about the best shops, deals and recipes. On this informative tour, you will be encouraging an alternative way of employment for these amazing women. Whilst at the same time you'll discover insider information about the history of the spice trade in India, how spices are used in food and medicine. After the tour, you will visit a famous Sikh Temple. Here you will learn about the magical philosophy of Sikhism. Next, to round off the day you will also visit a Hindu Temple.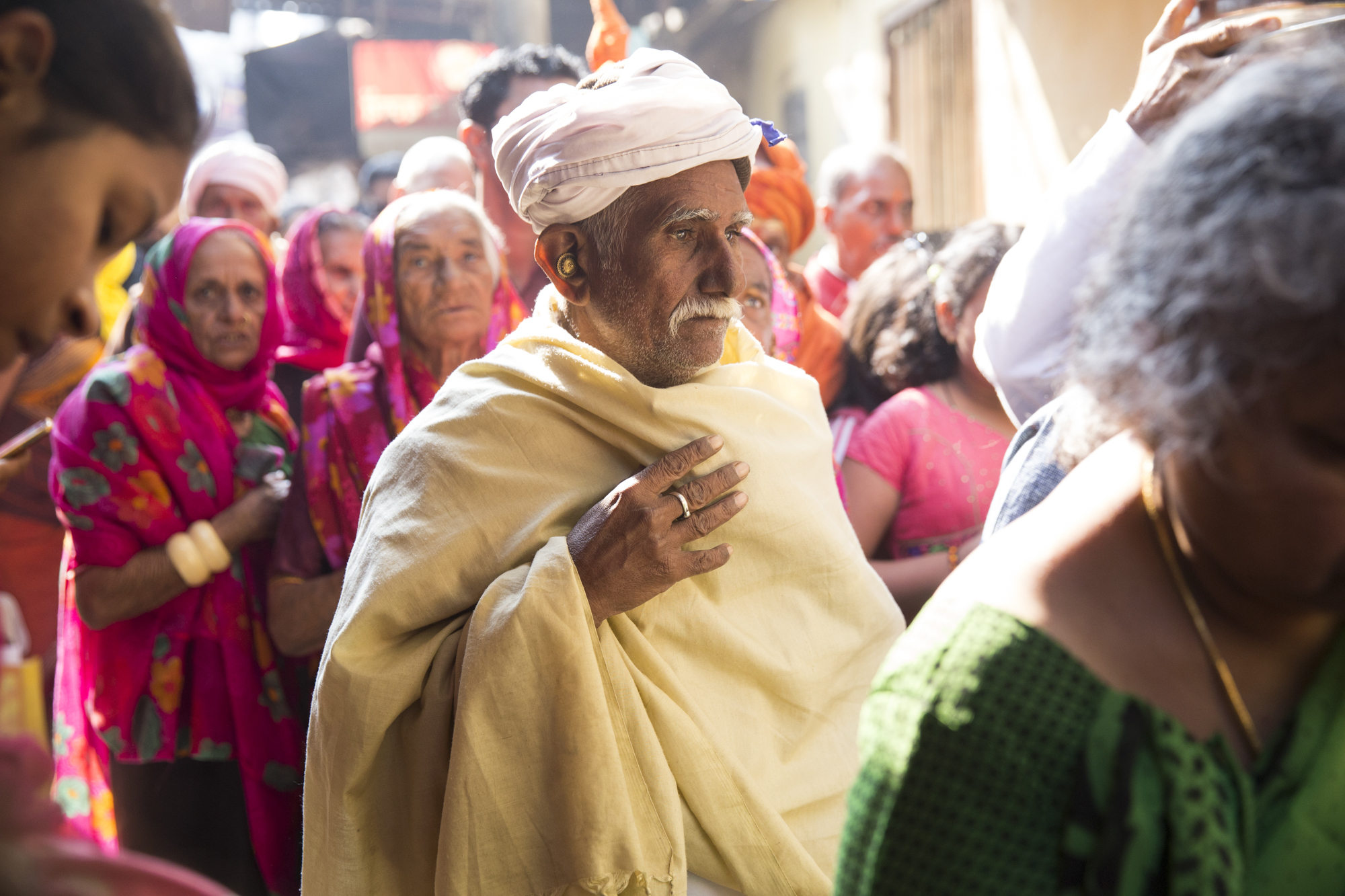 Included:
Tour of Old Delhi
Sikh Temple visit
Hindu Temple visit
3
Day 3: Travel to Agra and befriend elephants on the way at a rescue centre
Fill your stomach this morning with a tasty breakfast. Afterwards, we will depart for Agra. On the route today, you will learn about elephants as you visit an authentic rescue centre. Interact and befriend these gorgeous mammals. If time permits, you will also be able to walk and feed them. Later you will arrive in Agra.
Included:
Visit to the elephant rescue centre
Transport to Agra
4
Day 4: Sunrise at the Taj and onwards to Jaipur
Good morning from Agra. You will make your way to the Taj Mahal early this morning to witness the most sensational sunrise. Digest every moment at a modern wonder of the world. After spending some time at the Taj, enjoy a hearty breakfast in preparation for the upcoming journey to Jaipur. This city is famously known as the pink city due to the colour of the pink stone used for many of its architecture. Similarly, in 1876 the Prince of Wales and Queen Victoria visited Jaipur. At the time, Maharaja Ram Singh of Jaipur painted it pink to welcome the British royals. According to
mapsofIndia
by law residents must maintain the pink colour. Jaipur is also commonly known as the gateway to Rajasthan. Over the next two days, you will be immersed in a cultural and meaningful understanding of the daily life of Jaipur villagers. Likewise, you will discover the nature of the nearby rural areas.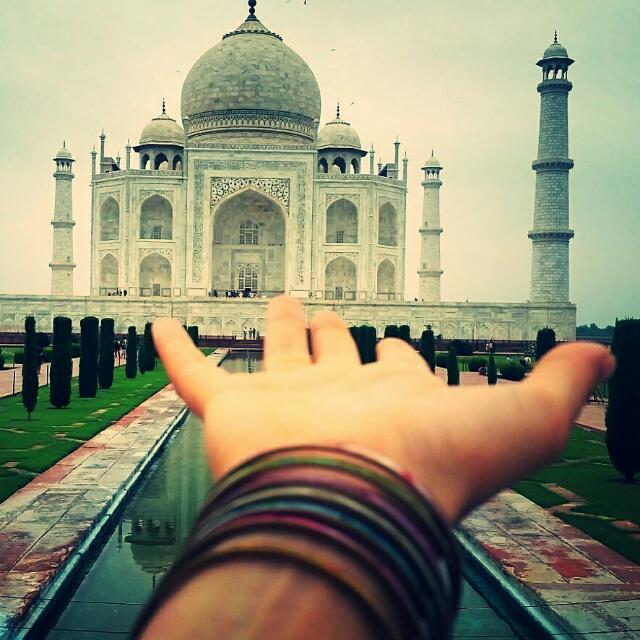 Included:
Entrance to the Taj Mahal
Transport to Jaipur
5
Day 5: Explore and spend time with the community
Wake up in Jaipur and enjoy your time today in the community. This community is not a touristic spot. Hard work is constantly being provided to maintain the balance between tourism benefits, culture and community preservation. Today you will learn the art of block printing using traditional Rajasthani woodblocks taught by local women artisans. This is one of the oldest arts & crafts techniques in India. Dive into the printing process with these women, make and take home your own block printed scarf! Over the course of the day, you will get an opportunity to interact with the remarkable women and share life experiences. Join in on the community daily meditation in the "Aaradhana" room. Finally, if you're feeling up to it exchange games and conversations with the youths who live in the community!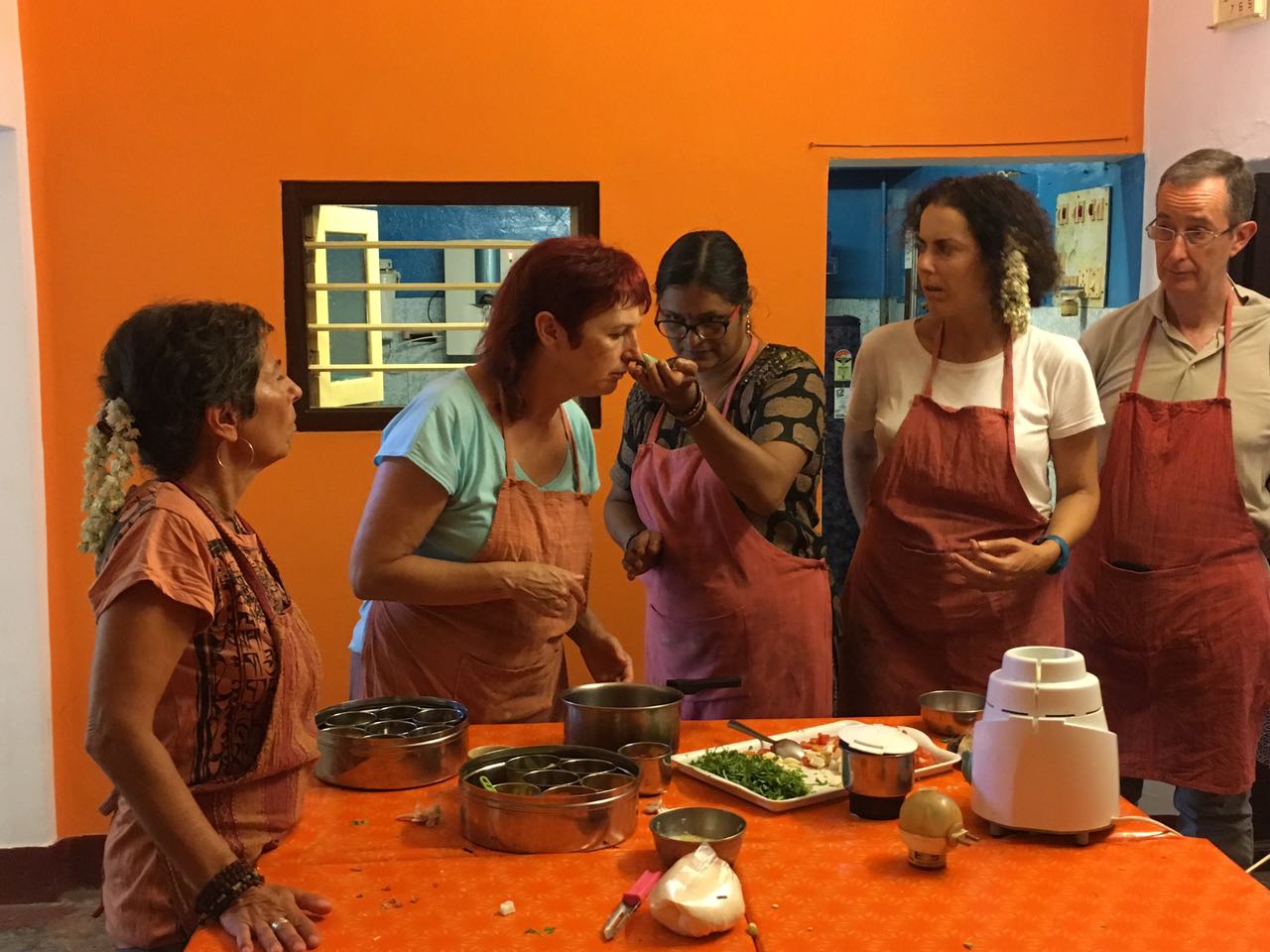 Included:
6
Day 6:  Say your goodbyes
Before you depart today, visit the enchanting Amber Fort by Jeep. Whilst you're at the Fort you will notice people riding elephants. We don't approve or promote elephant rides as we feel they are unethical. After spending time at the Amber Fort stroll through the bustling market of Jaipur. This is a good opportunity to grab some last-minute souvenirs before catching your onward flight.
Included:
Amber Fort entrance
Jeep transport
Airport transfer
Sorry, the comment form is closed at this time.