Trekking Northern Vietnam
Are you a fan of off the beaten path destinations? Do you want to be different from the common traveller? Likewise, do you like being surrounded by vast amounts of nature? Then, Northern Vietnam is ideal for you.
Go beyond its colonial architecture and history by diving into the remote regions of the north.
This an area rich in culture with many alluring forms of nature due to bordering with China. It's filled with gorgeous green rice paddies, many majestic mountains and lakes. However, by visiting the North of Vietnam you also get to learn about the fascinating locals. You will be amazed by the charm of locals and their daily life. Likewise, it's a destination for many types of traveller catering towards everyone's budget.
Moreover, this is a destination that will leave you in awe by the constant changes of the enchanting scenery that surrounds you. One moment you're in the mountains the next you'll be next to a waterfall or a winding river.
Plus, what better way to see a country than by going local. The ethnic minorities make up the North of Vietnam. Throughout this journey of discovery you'll be passing by the hidden parts such as the remote villages, meeting the ethnic mountain people and if lucky maybe dining with them too. Across this journey, we strive to give you the most authentic experience possible away from the tourist beat.
Be prepared for Northern Vietnam to take your breath away, increase your admiration and appreciation of the exquisite planet that we live on.  Enquire today with us today, our skilled team at Ethical Travel Portal will lead you on a trip of a lifetime.
Trip Highlights:
A delightful morning walk around the famous Hoam Kiem Lake in Hanoi
Endure and enjoy the experience of a Vietnamese sleeper train from Hanoi to Loan Cai
Be taken back by the stunning mountain road of Tac Ko pass
Encounter the mesmerising Cat Cat waterfall
Trek to Ta Van the village of the Zay people
Learn about the culture of the people from the SinChai and Bang hill villages
Be surrounded by the gorgeous forests in the Fanxipan range
Witness phenomenal mountain views from Thanh Phu village
Destination

Included

Trekking Northern Vietnam

Local Guide

Transportation

Dinner

Lunch

Bed & Breakfast
1
Day 1: A Warm Hanoi Hello to you
Greetings from Vietnam's capital city Hanoi!
Today, we will pick you up from the airport to your destination. Depending on your arrival time explore the hectic and cultural capital of Vietnam at your leisure. Take time to tackle and learn to cross the busy streets which will allow you to see behind the scenes of what this jam-packed city has to offer. This could be by visiting many interesting attractions such as the lively old town, tasty street food, many museums, fabulous French colonial buildings, gorgeous lakes and the famous water puppet show. There is just so much choice you'll never become bored! Did you know Hanoi is famous for its street food? Particularly famous dishes such as pho, Vietnamese spring rolls and bun cha. Pull up a chair and dine locally at the side of the road. Be careful though, make sure you consider the sanitation of the stall and make your decision wisely before eating there. Likewise this evening, why don't you attend a cultural show in the old quarter or listen to traditional folk songs? In relation to music, there is the magnificent Hanoi opera house to visit! On the contrary, for a peaceful evening, a good idea is to watch the beautiful sunset over the serene West Lake. If you arrive into Hanoi over the weekend, join in on the lively evening market of Dong Xuan in the old town. Also if markets are your thing there's also a fascinating fresh flower market during the evening known as Quang Ba.
Included: 
Airport Transfer
Guide Pick Up
2
Day 2: Hang out in Hanoi
Day 2
:
Hang out in Hanoi
Take a peaceful morning walk around the picturesque Hoan Kiem Lake. Watch the locals work out early and see them or even take part in walking, jogging or practising Tai Chi. Stroll around on a tour of the famous old quarter and appreciate the architecture. Stop off for a break and try a famous Vietnamese egg or coconut coffee. If you have time,  visit some unique pagodas like one-pillar pagoda, Tran Quoc pagoda, Ngoc Son Temple, Quan Su Pagoda or Quan Thanh temple. Go temple hopping! Then, this evening take the sleeper train to Lao Cai.
 Included:
Transfer
Guide
Train ticket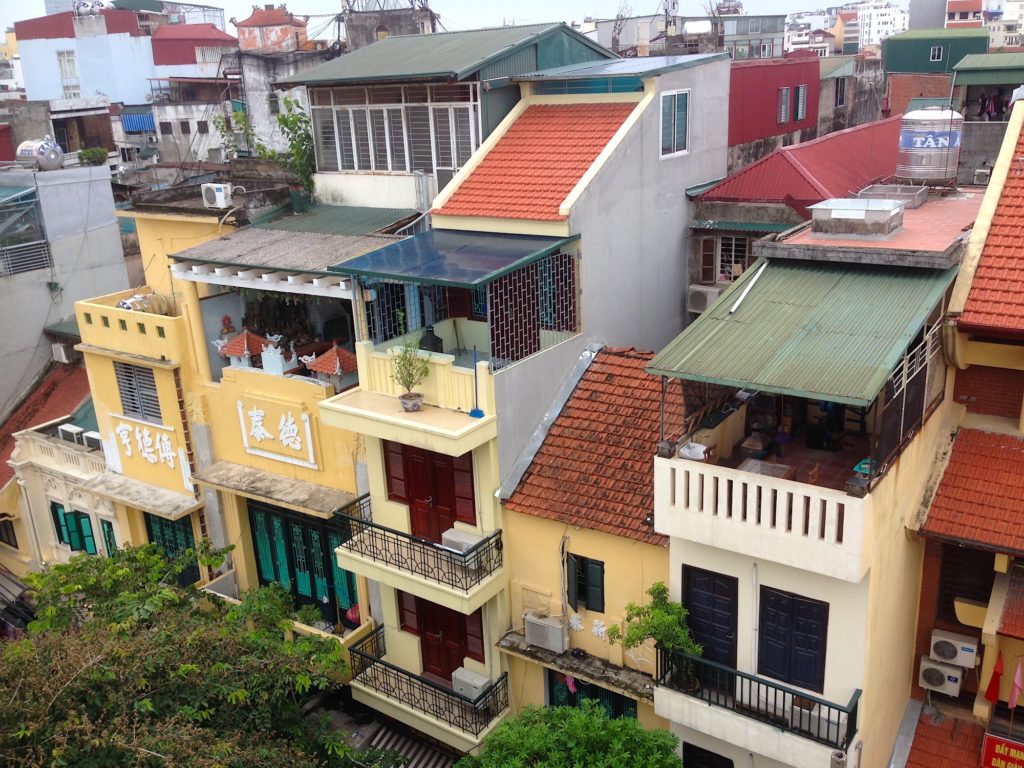 3
Day 3: Travel through marvellous scenery and enjoy your first insight into village life!
Get ready for an early wake-up call as we will arrive into Lao Cai early this morning. Upon arrival at the train station, we will pick you up. The transfer will transport you to Sapa via car. This journey will roughly be around an hour and 35km worth of driving. Hungry? When we arrive there you will get some time to enjoy breakfast and have a refreshing shower after that long journey! Once our bellies are full and we are feeling refreshed we will leave Sapa and journey along the picturesque Tac Ko pass. A sensational route displaying magnificent mountains towards the Mong Sen Village. This is where the H'Mong people live. We will have lunch in the rural village and then follow on with some more trekking towards Ta Phin. This is where the Red Dao minority live. After greeting them we will have our dinner together as a group here.
Included:
Transfer
Guide
All meals
Permit
4
Day 4: Learn about the cultures of ethnic minority tribes
In the morning, we will leave Ta Phin at around 9.00 AM and start trekking through the beautiful rice fields to visit the Ta Phin church, that was built in 1911.  From here we will hike a less commercial route onwards to Ma Tra village of the H'mong culture. H'mong people
used
to live in Southwest China but then they migrated to Vietnam, Laos and Thailand. We will then dine and have a delicious lunch overlooking a spectacular river view. Next, we will proceed onwards to Suoi Ho, Sin Chai villages and Bang hill. Tonight over dinner we will have conversations with our hosts and discover their culture and traditions.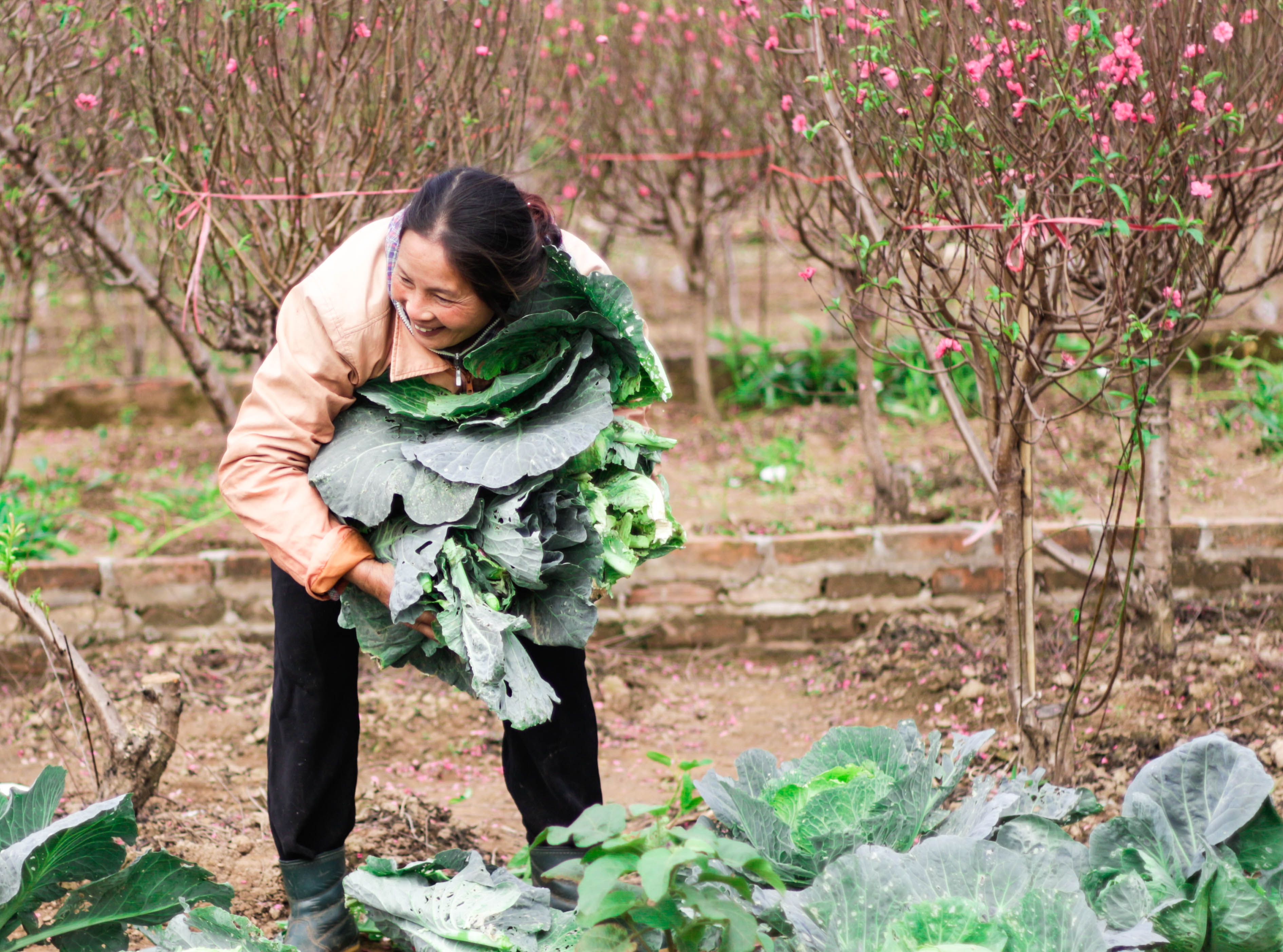 Includes:
Transfer
Guide
All meals
Permit
5
Day 5: Surround yourself by a mesmerising waterfall and river.
Fill your stomach with a good breakfast as we will depart from Sin chai at 9:00 AM. Then we will head to the epic Cat Cat waterfall. Why don't you dip your toes or fingers in the freshwater? After spending some time here we will trek to the scenic village of Y Linh Ho which is surrounded by the valley. This area is definitely one for the cameras, you will be taken away by its beauty! So much greenery and fresh air, let your mind, body and spirit wander amongst nature. Next, we will continue on through to the villages of the Black H'mong and will reach the Lao Chai village and its alluring church. At lunchtime, we will dine again by the river and then go trekking reaching Ta Van village around 4:00 pm. We will remain here for the rest of the day and spend time in the company of the Zay people.
Included:
Transfer
Guide
All meals
Permit
6
Day 7: Explore unspoilt areas not been affected by mass tourists
Take advantage of local authentic breakfast and afterwards jump in the jeep to ride along the Muong Hoa Valley. During this journey, you will visit the Rattan Bridge, Silver Falls and the first village of the Red Dzao (Giang Ta Chai). Then we will commence a 6-7 hour trek through forests in the Fanxipan range to reach the Seo Trung Ho village of the Red Dzao. You are a lucky visitor as this area has not been affected by mass tourism. Nearby there's a beautiful waterfall which is around 70m high! Check it out and be amazed.
Included:
Transfer
Guide
Entrance Fee
All meals
Permit
7
Day 8: Learn the local life in an unspoiled area
Have a scrumptious early breakfast with a Dzao family. Make sure you satisfy your appetite as you will need lots of energy today. We will set off climbing up the Fansipan mountain or trek to a further unspoiled village known as Ta Trung Ho. This village is situated 1450 metres above sea level. After that, we will enjoy a picnic in the village and journey to Ban Ho Village. Here we will meet a different minority named Tay hill tribe. What's interesting about them, in particular, is that their houses are built on stilts.
Included:
Transfer
Guide
All meals
Permit
8
Day 9: Take it easy with a light hike to meet different ethnic groups
We hope you got a good night's rest, as today it is another early start. You will witness the peaceful daily life of the charming locals this morning. After breakfast, we will depart the village for a tough trek. The first part of the trek consists of walking uphill to the smallest and nearly untouched village of the Red Dzao (Namtoong). Afterwards, we will move onto another village which on the same side of the mountain range to meet the Xa Pho ethnic group located in Nam Ken. Then, we descend to a beautiful relaxing river. Enjoy the sounds and scenery before we ascend to the Mi Son Village. This is where another minority is located the Xa Pho. Finally moving onto our last stop of the day the Thanh Phu village.
Included:
Transfer
Guide
All Meals
Permit
9
Day 10: Witness the phenomenal scenery of the mountains.
After a hard day of trekking yesterday you will be able to approach today with a slower pace. Today's trek is less intense, short and easy! We will leave the Thanh Phu village and progress on the trekking route to the bottom of the valley. This is an epic route as it offers great views of the surrounding mountains. Next, we will pause for a nice stop to top up our energy levels with a spot of lunch. After lunch, we will continue our walk towards the Sin Chai village of the Red Dao minority for the rest of the day.
Included:
Transfer
Guide
Permit
All meals
10
Day 11: Goodbye to rural life
Enjoy your surroundings in Sin Chai whilst you have a tasty breakfast. We will be trekking a long route towards a Lao Cai. You're very lucky as this is one of the most remote areas in Sapa. With it being remote this means it hosts some stunning views and landscapes. Likewise, we will move through rice terraces, brilliant bamboo forests and ancient trees. In addition to this, we will have our lunch in Nam Ket. We will give time for our stomachs to digest lunch by trekking downhill to the Ta Thang village. This is where The Tay minority live. From here our driver will pick us up and take us to Lao Cai station. Onwards we will take the night train back to Hanoi.
Included:
Transfer
Guide
Permit
Train Ticket
All meals
11
Day 12: Free day in Hanoi
Today we will arrive back into the capital at 5:00 AM. At the train station, we will pick you up. This day is a free day, feel free to relax and make the most of your time in Hanoi. Whatever you didn't manage to get done at the beginning of the trip do today. Hanoi is full of activities and excursions.
Included:
Transfer
Guide Pick Up
Breakfast
Hotel
12
Day 12: Goodbye Vietnam!
Enjoy your last full day in Vietnam and make the most of it. Either by again, going to more excursions or even shopping for last-minute souvenirs for family and friends. Then, depending on your flight departure we will transfer you to the airport for your flight home. Goodbye for now and we hope to see you again soon!
Included:
Transfer
Drop off
Breakfast
Optional extension, Ha Long Bay for 2 days
13
Day 12: Cruise Halong Bay
If you wish to extend your trip we will depart Hanoi around 8:00 AM in a shared van. We will journey on the roads for four hours to Ha Long Bay. Upon arrival into Ha Long Bay, you will be welcomed on board to your boat. There you will be shown your cabin and given a briefing of the trip whilst the boat sets off.
During lunch hour today, you will have scrumptious, fresh and local seafood lunch. Whilst doing this you will cruise to Bai Tu Long Bay.  Once digested we will visit a mysterious cave. Then we will visit a secluded island-beach to swim, explore the bay and kayak! Tonight's evening dinner will be on the boat as the stunning Ha Long sun goes down.
Includes:
Shuttle Bus
Guide
Entrance Fees
Kayak
Boat
Permits
Lunch and Dinner
14
Day 13: So long Ha Long and Hello Hanoi
If you can get up early this morning it is so worth it! As you'll witness the magnificent sunrise and the serene beauty of Ha Long's karst landscape. Today we will have breakfast before a local boatman rows you a short way around the beautiful bay. Then we will have time for a further swim and lunch. After this, the boat will head back to shore. We will then head back on the road to Hanoi, on the way we will swing by at a traditional Vietnamese village onwards back to Hanoi.
Includes:
Shuttle bus
Guide
Entrance Fee
Breakfast and lunch
Transfer back to Hanoi
Sorry, the comment form is closed at this time.