Visit to Khadi Weaving Centre, India
3
mins read
Vision a quaint town in Southern India along the River Nila, this is Cheruthuruthy. Nila connects many small societies along the river, each with a story, culture and traditions that are still kept alive. This is also where the roots of the Khadi begun and still serve to this day. Khadi means handspun or handwoven and is a 5000-year-old process all textile makers and designers should be aware of. The precious fabric is often made of cotton however can be woven into silk or wool.
The traditional process of weaving Khadi is simple involving no electricity. It involves the harvesting of cotton brought back to be cleaned. Seeds and separate fibres are delicately removed by a comb. It then undergoes a phase of cleaning commonly known as carding which produces a result of final fibres. Which then go through a spinning wheel and spun into yarn. Following this, artisans use this to weave, dye and sell to sustain a living.
Khadi is significant to India as it represents hope and Gandhi wanted India to regain back its identity gaining freedom under foreign rule. Using raw materials, villages began making and training villagers up on spinning. Allowing a living to be sustained in Cheruthuruthy.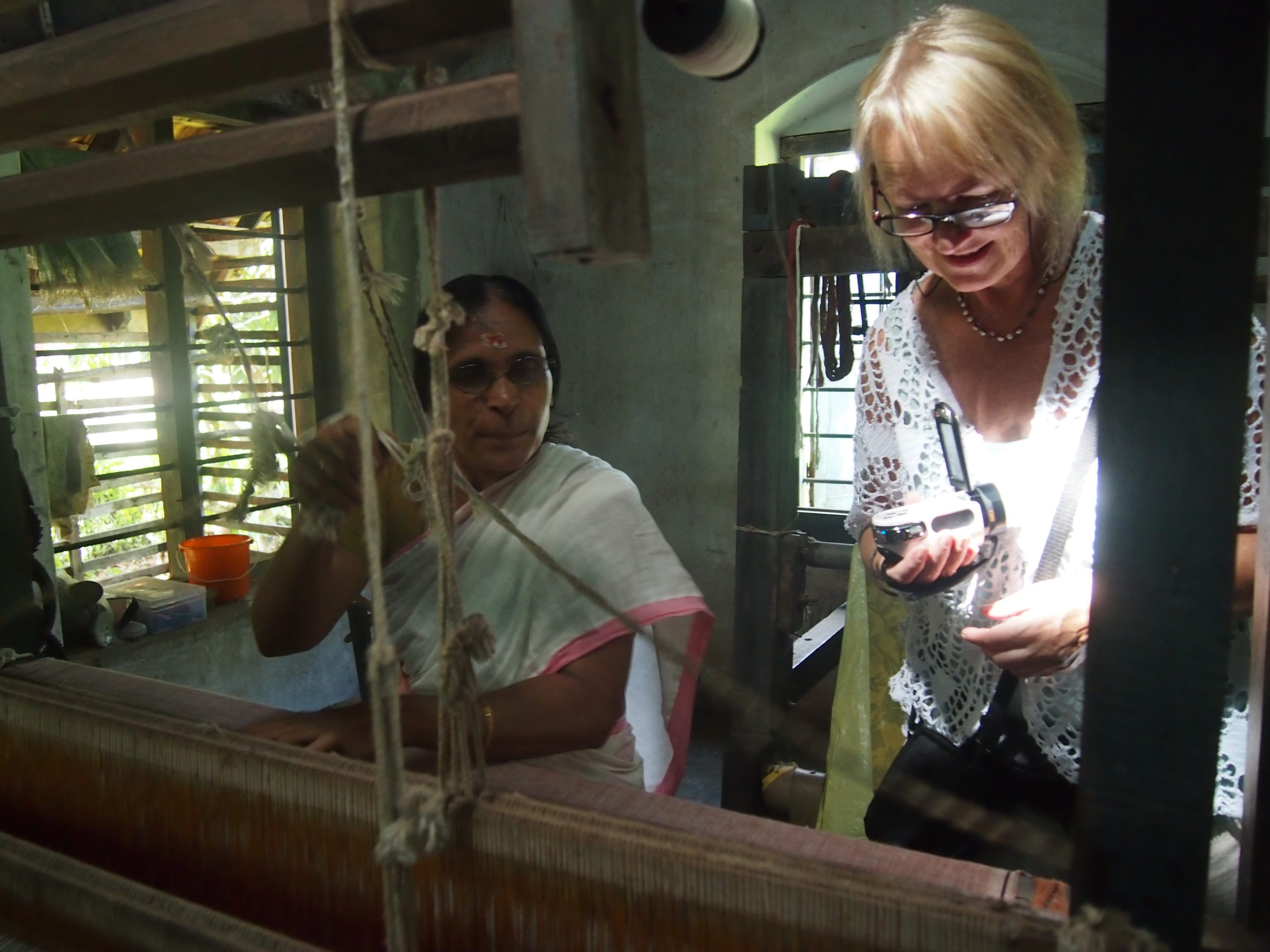 Here in Cheruthuruthy, we visit a Khadi weaving centre. The Khadi Centre was started by a small group of people and is not related to one specific community. You will see Gandhi on the wall (as in many other places in India) because he initiated these small units. Today, due to the modernisation of production techniques combined with mass production processes, the practice and knowledge of this traditional form of hand-looming are threatened as it is more expensive.
The Khadi centre is supported by Kerala Khadi Village Industries that supports the start-up of small scale village industries. In the centre, we learn about the process. It is a true pleasure to visit the centre. The atmosphere and women's pride in the work they do is really something special.
They've been working hard to sustain the textile industry since the devastating flood which hit Kerala in 2018. Prior to the disastrous flood, the Keralan village had a rich textile and handloom industry which was centuries old. The flood ruined their livelihoods, as they depended on freshwater to clean their fabrics, unfortunately, the flooding had spoiled them.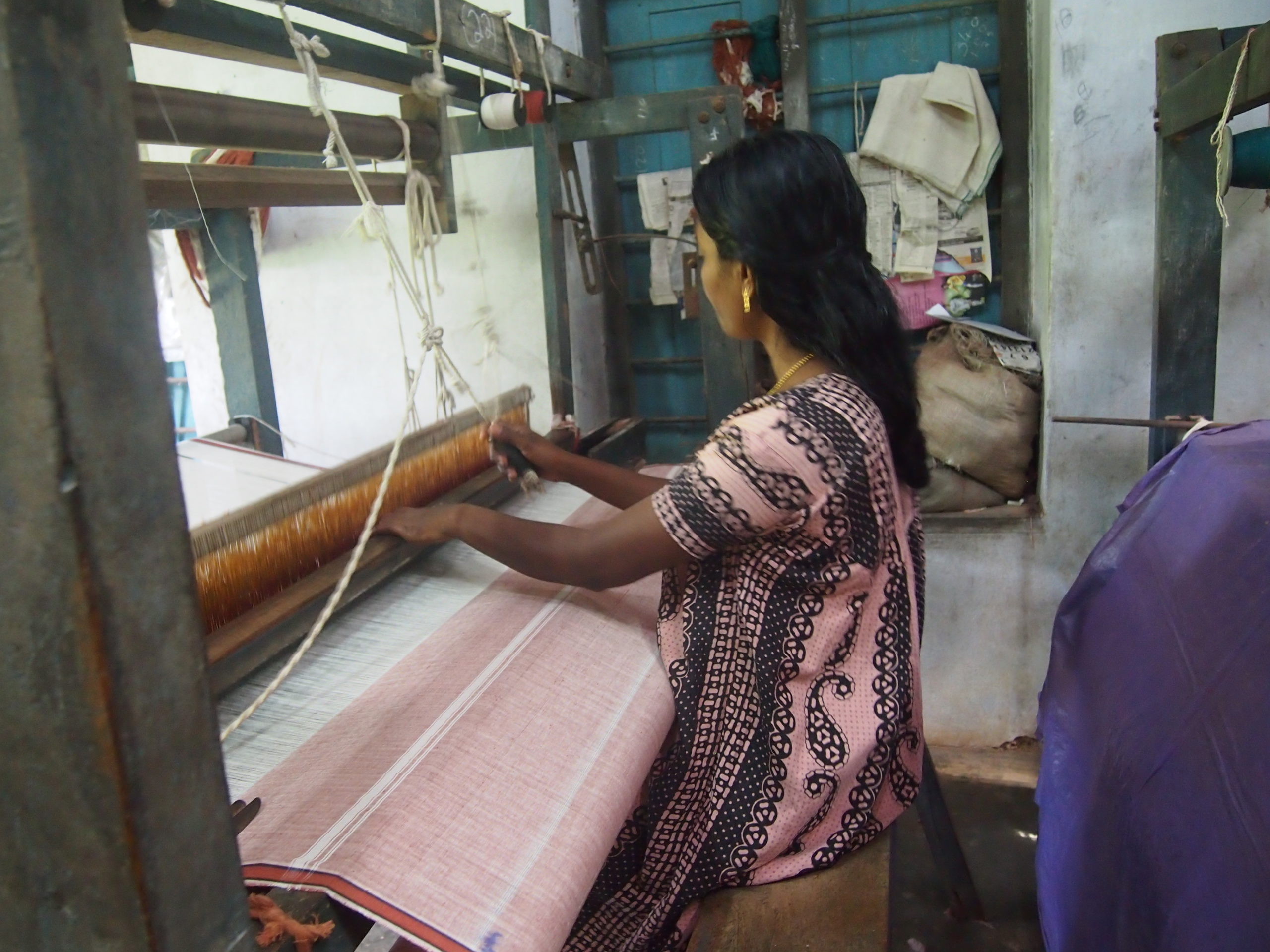 To provide an income and to prevent the weavers from being dependent on charities a chekutty doll was created out of spoiled sarees. Chekutty derives from Cheru meaning dirt and Kutty meaning child. This was created to signify hope and unity for those who were affected by the floods. It was a real inspiration to see this in place and the dolls are extremely beautiful which can be used for multiple purposes. They also provide a direct income to the women. After visiting this place, we can assure you, you'll not be walking without buying something.
Learn more about Chekutty here.
Sorry, the comment form is closed at this time.