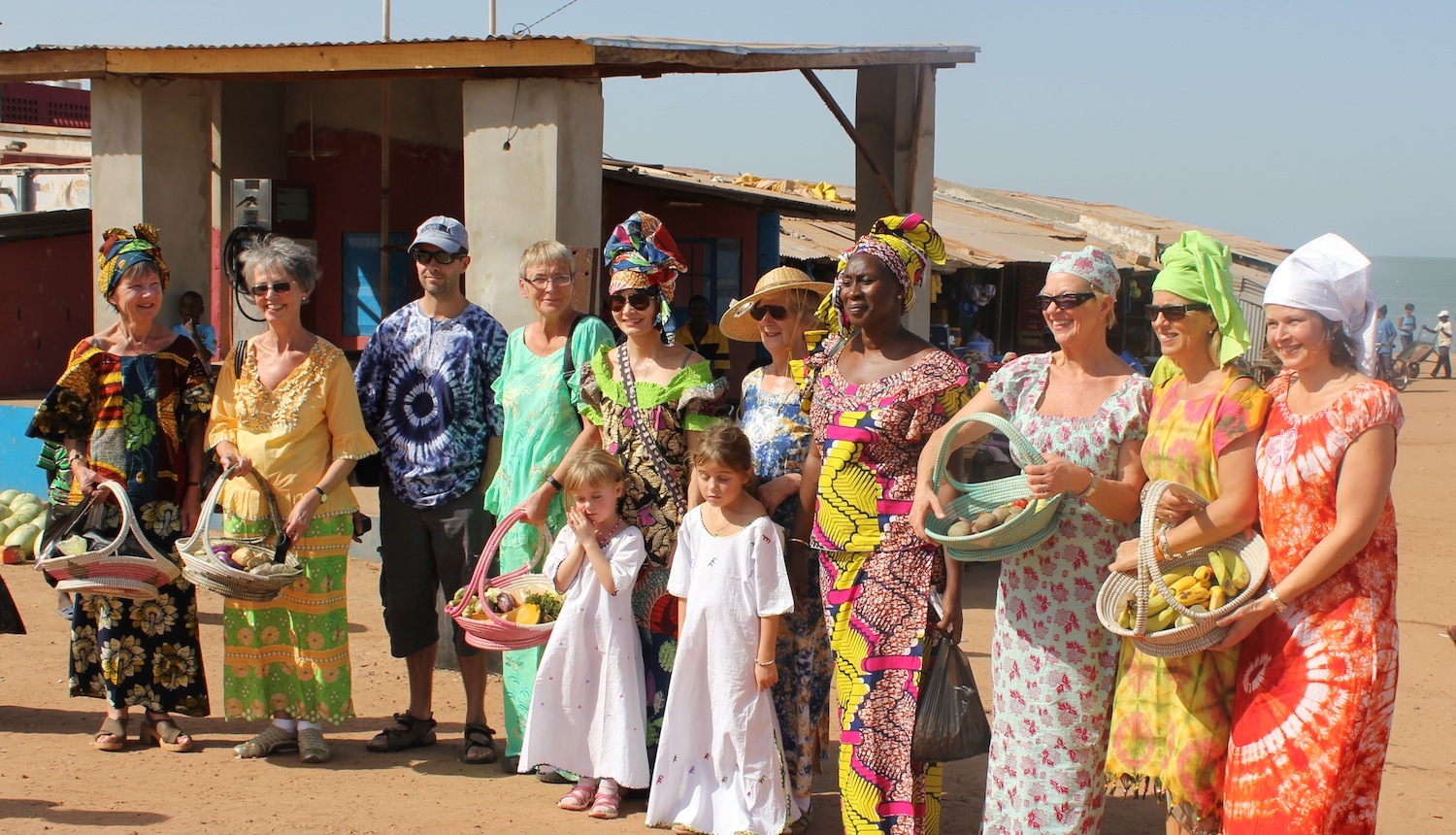 How To Make Domada | Gambia
2
mins read
Domada is the mouthwateringly tasty national dish of Gambia. Fortunately for me, I've had a fair few portions of this dish. Sometimes I've had it served to me and others I've enjoyed from Ida Cham´s homecooking class alongside our travellers. Especially when travellers with the organization Heartlift when travelled with ETP. If you are to learn the dish, take good note as the incredible Ida will only teach you once. It's so tasty that I've tried to make it at home, today was my second time!
What is Domada made of?
Domada is a stew which consists of groundnuts (peanuts), any kind of vegetables that you may have available (carrots, sweet potatoes, bitter tomatoes, pumpkin, cassava) and meat or fish. You can also serve it as a vegetarian option too! This is my favourite option as the variation of vegetables delivers a taste rich in flavour! Whether you are making vegetarian or non-veg, the stew must be accompanied by rice.
Experience of Ida's Home Cooking Class
When you visit Ida in the Gambia, the cooking class begins with a trip to the local market, Tanji. This is also one of the main fishing villages in the country. When visiting there, normally fresh fish is on the menu. Likewise, you'll also find fresh seasonal vegetables, which was also on our shopping list.
After the shopping at the market, we went back to Ida's home. Here she took us through the process of making domada. This involved washing, cutting vegetables, grounding peanuts and paying careful attention to her instructions. After the long hard work, we were rewarded with our creations of a well-deserved dinner served in her backyard.
It was delicious!
I will not try to replicate Ida and her magnificent domada as she has many years of experience. Also just to make you aware, there are several ways of making this dish. Mine might be slightly adapted to a "What's available in Norway dish!
Check out this article in VG; an ETP group on a culinary trail with Ida.
With my attempt today, I am rather pleased with the result. Also it looked like my family who I served it to, were happy as well!
Ingredients 
Meat or fish
1 large onion
2 tablespoons olive oil
3 gloves garlic
3 big tomatoes
½ can tomato paste
¼ cup of natural, unsweetened peanut butter
4 maggi (Gambians love maggi..) or know bouillon cubes
3 cups of water
Scotch bonnet chillies (pending on how hot you want it)
4 cups of sweet potatoes (or other vegetables…)
Salt and pepper to taste
Gambian Method
Cut the meat/vegetables into big pieces.
Boil the meat in a cooking pan with water, onions and chopped fresh tomatoes for ten minutes.
Then add peanut butter and other ingredients.
Bring it to boil whilst stirring occasionally.
After ten minutes, reduce the heat and let it simmer for 45 minutes.
Once the oil has separated its self it is ready!
Doesn't sound too difficult, does it?
Ps – if you don't have all the ingredients you can improvise with whatever you have handy… but the peanut is a must!
If you're interested in visiting the Gambia, why not check out our journeys to The Gambia.
Sorry, the comment form is closed at this time.