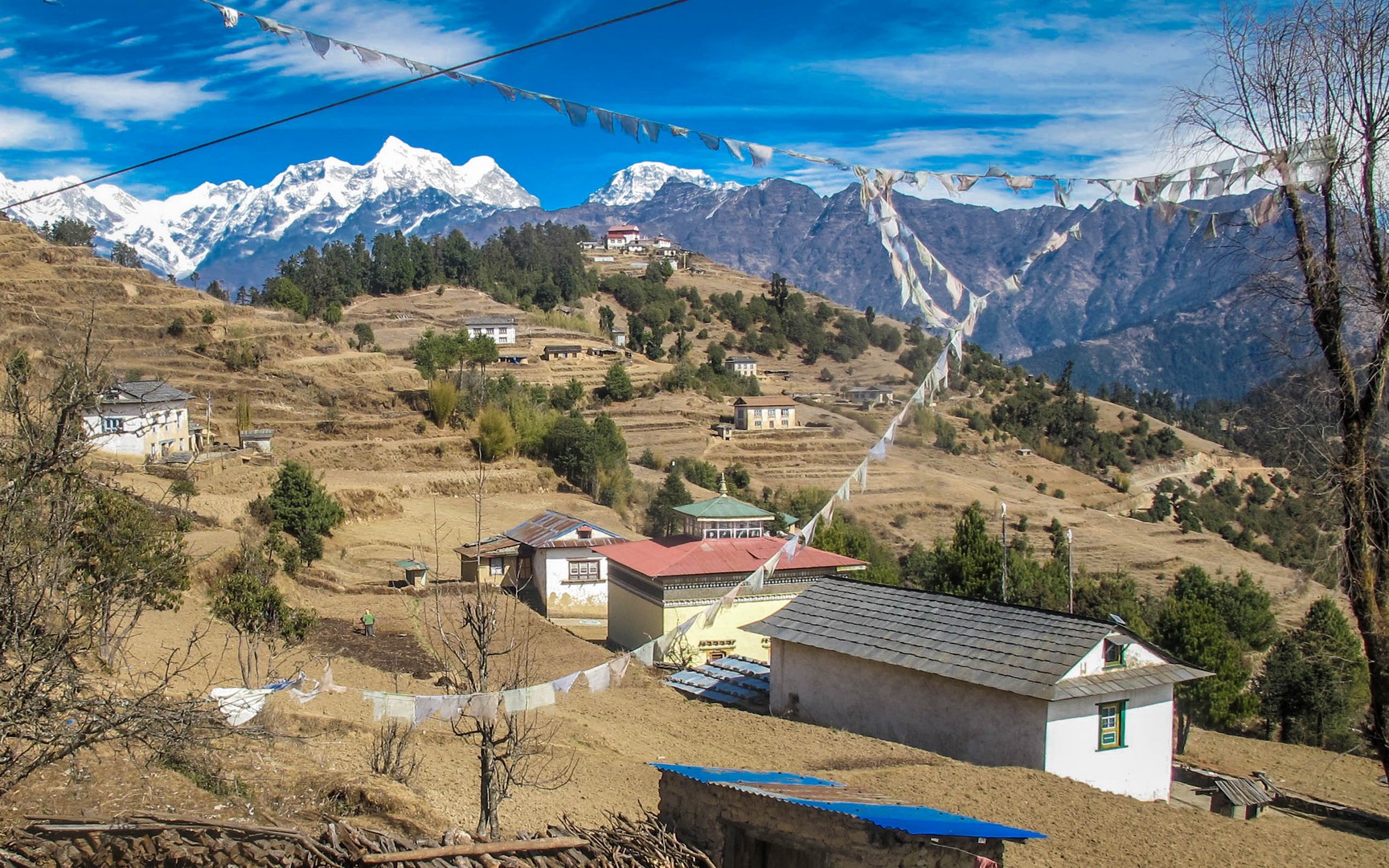 Nepal Weather To Go
2
mins read
Nepal is home to five seasons winter, spring, summer, monsoon and autumn. Each season has amazing benefits to travel in. Read on for insights into the temperature estimates and what activities are best suited according to each season.
Winter: December, January and early February.
Pack a fair amount layers for as it can get very cold in some regions! On average the temperatures can range from 3-20 degrees Celsius in Kathmandu. Generally, during this month there is not much rainfall. In the day time temperatures are warm and mild however in the evening they drop to freezing.
This season is terrific for visiting areas of Nepal such as Pokhara where you can see the beautiful Annapurna mountain range covered in snow. Similarly, to refresh and rejuvenate in this weather we recommend visiting Tatopani or Jinhu hot springs in the winter. If you want to add mystery to your trip perhaps visit Chitwan or Bardia national park. As here you can go on a foggy jungle safari making the suspense of wildlife spotting even more fun.
Spring: Mid February, March, April and early May.
During spring in Nepal, the weather is relatively mild. Because of this, it's become one of the best times to trek in the Himalayas. Mornings and evening can be slightly cold however the days are more or less warmer than winter. Overall during the spring season, weathers can range from 16-23 degrees Celsius.
A fun time to visit Nepal as festivals occur in spring such as Holi, Nepali New Year, Ghode Jatra and many more. This weather is perfect for visiting the tea plantations in scenic Ilam in Eastern Nepal.
Summer and Monsoon: Mid May, June, July and August.
These two seasons are very hot, sticky and humid in Nepal. Monsoon overlaps with summer. We recommend you wear loose light clothing and keep an umbrella to shade you from the heat. Once monsoon occurs the temperatures stay the same and additionally heavy frequent rain hits the country. Temperatures range from 19-35 degrees Celsius. The eastern area of Nepal such as the Terai has temperatures exceeding 37 degrees Celsius.
If going in Monsoon, choose to go to the rain shadow areas like Mustang, Dolpo and Tsum Valley. Whilst there is little rain here be mindful as you could encounter an access problem. More to the point, these two seasons are great to visit as Romain the rice planting festival happens then. Monsoon is also the best time of year for fresh and clean air as the rain clears away a lot of dust.
Autumn: September, October and November.
This is another popular season for tourists. Temperatures begin to cool down from the monsoon season and showcase epic views of the mountains. During this season temperatures range from 10-25 degrees Celsius. Making day and evening time both warm.
Autumn is a good season to undergo treks in the Everest, upper Mustang, Manasalu, Annapurna and Langtang regions.  Likewise visiting the beautiful Newar town of Bandipur.
We advise to also to check the weather forecast prior to your travel as then you will have a good estimate of temperatures and the type of weather that will occur.
Sorry, the comment form is closed at this time.