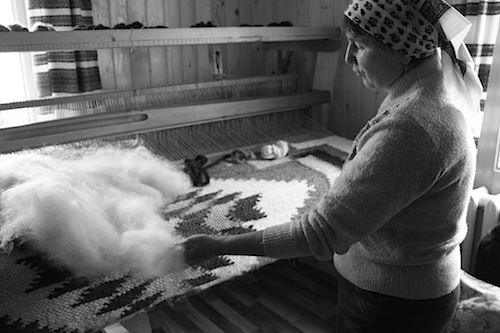 The Carpathians in Ukraine- where traditions are still alive
4
mins read
Miriam Jøms reports: I'm from Norway and used to the mountains, that's one of the things my country is well off with. Still, I was excited to visit "the mountains" in Ukraine, namely the Carpathians. The journey from Lviv by train was less than four hours and I immediately fell asleep with my back towards the two young girls who were travelling in the same compartment.  I thought they maybe were photography students because of all the equipment they were carrying. I couldn't be more wrong. They were clowns. As well as students in bioengineering. They were going to perform at a birthday party in Ivano – Frankivsk, my first stop.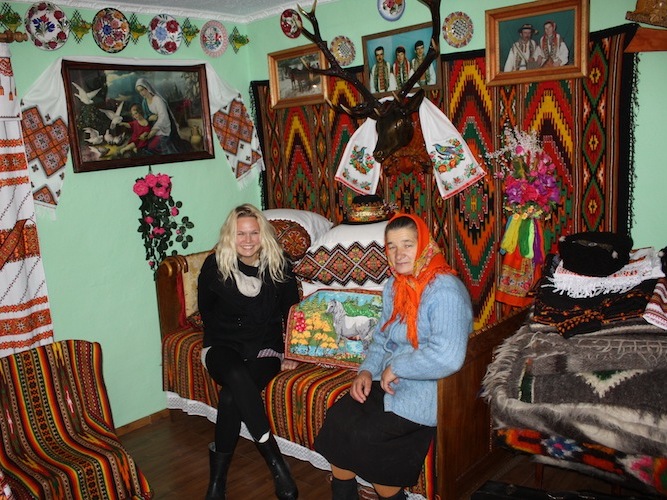 On arrival, I was met by Ivan. He took me all the way to his home village, Kosmach, known for keeping their proud Hutsuls traditions alive. The Christmas celebration there is supposed to be an experience of the few. My small talk with Ivan started off with me giving compliments to the quality of the road. He looked at me with surprise at which I was soon to realize my mistake and from there on, we were "off the beaten track". Suddenly it felt like a different world. We passed the most amazing churches I had ever seen, in places that seemed in the middle of nowhere. Then we were passing by a horse and cart, then a brand new, never finished, castle-like housing complex, modernity and traditions side by side.
The guesthouse in Kosmach felt like a homestay and was the business of Ivan's family in law. I got a pretty newly renovated room on the second floor. After a nice and warming soup, I was soon off to a workshop. I had never seen anything like this before, horse cheese making! A woman with a colorful shawl covering her head, long shirt and woollen sweater, took us into the part of the house, reserved for special occasions. The room was painted in intense green, impressively decorated with traditional handicrafts, wall hangings and pillows. Here she started her "masterclass" with melting cheese in natural salted water from a local source, to the right temperature. Then she took the small piece in her hands and in a few seconds, it turned to be a small, beautiful horse-figure. It seemed to be so easy, and again I couldn't be more wrong. My best try ended up looking like a duck. This was something they did for fun, for special occasions like weddings or Christmas. You would only find this tradition in this area of Kosmach.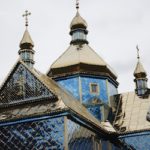 To stay in Kosmach was very interesting and special. Even how simple it was, it felt so exclusive. The only tourists I met were two women from Germany. Everything else was purely authentic. The food was homemade, the farm mainly self-sufficient, including some pigs, cows and rabbits. They had a few beehives and the lunch was made mainly with the mushrooms picked during the hike the day before. Our guide Bogdan took me for an evening walk up the small hill behind us. We passed neighbours and their animals on the way. There were no fences and some children were still playing outside, in the last traces of daylight.
Before I went to bed that night I also invested in a beautiful dress and learned how to make a traditional dish for supper, great after a day of hiking.
I was delighted to also be introduced to professional artists during my stay in the Carpathians. Folk art is kind of the new big thing since 2000 and more than one person told me about great music festivals in the summer. They are packed with workshops also referred to as "master classes" in traditional art. The next piece of tradition I was introduced to, was hand-loom weaved wool carpets. These were made at a beautiful small farm in the hillside. She was fast, professional, well-known and I was invited to try. As an artist, she was even colouring the yarn by herself. This was done at the woodstove where she was drying her mushrooms. Then she would bring the carpets down to the neighbour, who impressively had directed the small river and made a washing machine house. Here the carpets were being processed for 4-6 hours before they were ready for the market which was the same price as a good dinner in Norway….
I love stories, especially those which have changed someone's life. The last artist I met used to work in the army. One day he got to know an artist doing traditional ceramic from the Carpathians. He started to spend some time with him, to learn his skills, his work and his art. He quit his job in the army. Today, about ten years later, his family is the youngest one doing traditional ceramics, namely Kosiv Ceramics of Trots Family. They are doing great, with a local store and exporting abroad. If you are lucky, you can join us for a workshop with this friendly family and pick up your own piece of art in your mailbox a month later.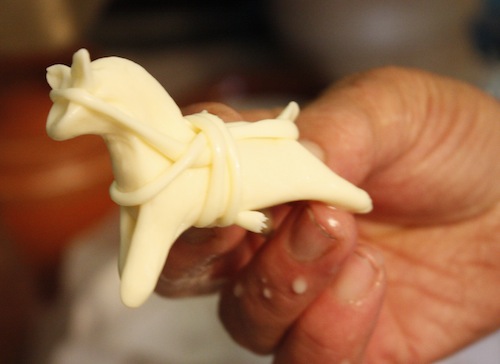 The Carpathians will make you experience the natural rhythm again without accessibility 24/7. There is no internet connection at the guesthouse, but a lot of room for thinking and good conversations. If you are in need of an adrenaline kick, I'm sure our friendly and local biking-guide Taras will take care of it!
Let us know if you want to visit a place where traditions are still alive. Maybe you will be as lucky as me to pass by a beautifully dressed local girl, ready for her wedding, as your last memory from the Carpathians!
Greetings from Miriam, Ethical Travel Portal.
Sorry, the comment form is closed at this time.