Beneath the surface in Ukraine
In the midst of the Carpathian highlands an independent ethnocultural group resides, the Hutsuls. Come into contact with the backbone of Ukraine, learning about folklore and their unique archaic traditions such as egg planting and cheese making! See community-driven initiatives, meet with an organic farmer, participate in ancient craft creation and explore the vibrant cosmopolitan hubs of Kyiv and Lviv.
Over the ridges of the green pearl of Ukraine, lays shepherd settlers and timeless traditions. The Carpathian mountain range is home to untouched regions since the pre-Soviet war. Unlike its urban neighbours, many residents commute via horse and cart. It's as if you've stepped back in time!
The mesmerising nature of Ukraine does not just remain in the Carpathians, it continues on into its capital. A multitude of green spaces reside in Kyiv with over 100 parks and also one of the biggest rivers in Europe, the Dnieper. As well as nearby farms on its outskirts sustaining traditional organic agricultural practices.
Calmly connect with locals of the Carpathians whilst hiking in between villages uncovering ancient traditions and meeting gifted artisans. Become acquainted with a local organic farmer and nature specialist in Kyiv, informing you about the environmental challenges the farms and cities face. Whilst being brought back to Ukraine's modern-day history visiting the Chernobyl museum and the UNESCO heritage sites of Kyiv and Lviv.
Trip Highlights:
Guided tour by a local around Kyiv's major landmarks and attractions
Visit National Chernobyl Museum
Traditional village experience in Horodske
Eco-walk with a nature specialist
Visit a local family in Lviv and enjoy homemade dishes
Masterclass with a Hutsul artisan
Short hike to the highlander's hut
Witness old traditions of Hutsul shepherds
Preparing a traditional Hutsul dinner
Visit with artisans learning about wool weaving, wood carving and pottery
Interested? Enquire with us today. Want to know more? Click on the trip plan above for further information!
1
Day 1: Welcome to Kyiv!
Welcome to Ukraine's capital, Kyiv. After you have landed we will pick you up and transfer you to your destination. Once settled in, get ready to embark on a tour by a local around the city. You will visit gorgeous buildings such as the UNESCO-listed St.Sophia's Cathedral, take a stroll along St Andrew's Descent, as well as becoming acquainted with talented street writers and artists. Learn about the environmental challenges at the National Chernobyl Museum. Spend time from the sidelines watching daily life sipping delicious tea at the famous Orange Revolution Independence Square. This evening, relax on the gorgeous greenery of Kyiv Mariyinsky Park and enjoy the stunning views of the majestic Dnieper River.
Included:
● Airport Transfer
● Local guide around Kyiv
2
Day 2: Step back in time visiting a rural village
Today, step back in time visiting the traditional village of Horodske, located on the outskirts of Kyiv. This is a family-run farm, all animals are free-range and lovingly cared for. Meet the owner who will share fascinating stories indicating the challenges and struggles of organic farming in Ukraine. Also, enjoy a tour of the farm. Later you will get the opportunity to join local citizens in their everyday chores and learn about community-driven initiatives. Similarly, even taking part in the preparation of traditional meals. Depending on the season, you can assist in harvesting, picking up berries or mushrooms from the forest, feeding the chicken or tending to the field. After helping enjoy a mouthwatering dinner cooked over the fire. Tonight, we will return to Kyiv.
Included:
● Village visit to Hordoske
● Tour of farm
● Dinner
● Transport
3
Day 3: Explore the natural side of Kyiv
On the contrary to its urban development, Kyiv has some stunning parks. In fact, there are over 100 of them. Relax amongst the greenery. Today you will take an eco-walk around Kyiv with a nature specialist guide and learn more about the environmental struggles of the city.
This afternoon, you will transfer to the charming city of Lviv.
Included:
● Eco walk with nature specialist guide
● Transfer to Lviv
4
Day 4: Wander around the coffee capital, Lviv
On your fourth day, you'll be exploring what's commonly referred to as Ukraine's most charming and romantic city. As well as Lviv being the coffee capital. Grab a coffee on its cobbled streets, watch street musicians and visit art galleries. Take in the famous Rynok Square, a UNESCO World Heritage Site. Enjoy a mouthwatering lunch at a local family home and taste the best homemade dishes. This evening if you wish, you may want to visit the cities world-class Opera for a staged performance (optional).
Included:
● Lunch at a local family home
5
Day 5: Become acquainted with Kolomyia the town of Hutsuls
This morning you'll take a scenic train journey to the town of Kolomyia. This quaint town is the cultural centre of an ethnocultural group the Hutsuls. This is a group of highlanders from the Ukrainian Carpathians whom have retained ancient traditions and their distinct culture. Explore Kolomyia's famous easter egg museum, with over 6000 beautifully decorated easter eggs from all over the world. Familiarise yourself with the lifestyle of the Hutsuls and their unique cultural heritage at the Hutsul Cultural Museum.
Later, transfer to the village of Kosmach in the Carpathian Mountains. Spend your afternoon visiting a famous Hutsul artisan, skilled in traditional egg planting, observe her work and enjoy her beautiful creations.
After this, participate in a master class and paint your own easter egg.
Included:
● Scenic train journey
● Visit to Hutsul Cultural Museum
● Master class with a Hutsul artisan
● Transfer
6
Day 6: Encounter with the Hutsuls
Today, take a short hike to visit a traditional highlanders hut. Each summer, Hutsuls gather herds of sheep and cows from all the villages. Shepherds spend four months in the Carpathians, taking care of the animals and preparing cheese. You will have the opportunity to try traditionally produced cheese otherwise known as 'boodz', 'voorda' and 'brynza'. This afternoon join your host family and prepare a traditional dinner. Depending on the recipe, you may be picking mushrooms for the soup and collect some vegetables from the fields. Practice making your own banosh a traditional dish.
Included:
7
Day 7: Get creative with crafts
Spend time today travelling around neighbouring villages. In these areas you will meet talented artisans keeping the traditions of wool weaving, pottery and wood carving alive. Later you will be transferred back to Kolomyia. Following this, you'll take an overnight train back to Kyiv in a 2nd class compartment.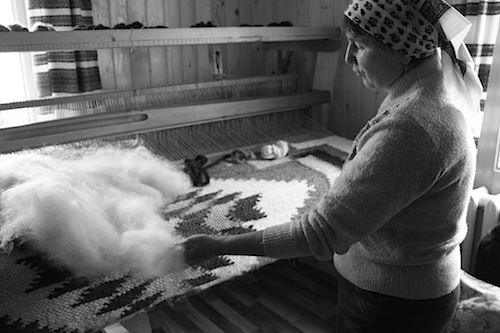 Included:
Artisan visit
Transfer
Overnight train to Kyiv
8
Day 8: Say your goodbyes
This morning, spend your time grabbing some last-minute souvenirs. Then we will transfer you to Kyiv Boryspil International Airport for your onward flight home.
Included:
Sorry, the comment form is closed at this time.