Nepal is a country known for its adventurous outdoor activities that take place. A particular popular adventurous activity is trekking, as many travellers frequent to Nepal to visit the stunning Himalayas. In Solu (the lower Solukhumbu region), there is a new trekking route. This is great for individuals with a sense of adventure or who want to enjoy spectacular sunrise and sunset views.
Pikey Peak is the new trekking route and is one of the tallest hills within the Solukhumbu region. Did you know, the name Pikey comes from the Sherpa clan deity? In relation to this, during the month of July locals unite together and hold different celebrations to worship their clan god.
During this picturesque journey of Pikey Peak, the trail passes through beautiful settlements. Which allows you the opportunity to visit the ancient Buddhist monastery of Thupten Chholing and witness the incredibly unique Sherpa culture. If you trek during August time, you will see that there are many festivals holding cleansing rituals at the sacred lakes. This is performed by several important Shamans.
If you choose to trek the Pikey Danda (hill in Nepali) you will see why the sunset and sunrise views are just as incredible as they are talked about. Here you can also take pleasure in seeing one of the seven 8000 metre peaks: Kanchenjunga, Makalu, Everest, Lhotse, Manaslu, Annapurna and Shishapangma in Tibet. As well you will see numerous other peaks such as: GauriShanker, Lhotsehar, Nuptse, AmaDablem, Mera and Thamserku. If you choose to trek this route and undergo this fun-filled journey with us, your accommodation will be in teahouses.
Trip Highlights:
Visit a cheese factory in the mountains
Morning sunrise from Pikey Peak
Views of Everest from Pikey peak
Time permitting visit a Tibetan Monastery
Included:
Transportation (Sharing Jeep)
Accommodation
Guide and Porter
Some food
Some drinks
Insurance
Medical equipment
Trekking Permits
All Nepal Government Taxes
Interested? Enquire with us today. Want to know more? Click on the trip plan above for further information! 
Destination

Departure

Kathmandu

Included

Not Included

Local Guide

Transportation

Dinner

Lunch

Bed & Breakfast
1
Day 1: Leaving Kathmandu and finishing in Dhap
Today, you'll leave the noisy crowded capital of Kathmandu and start on your journey of tranquillity. It's an early morning today as you'll depart around 7:30 AM. Today we will make our way by jeep to Dhap. This journey should take around 6-8 hours to reach. You will spend the evening here in Dhap 2900 metres above sea level.
Included:
2
Day 2: Dhap to Jhapre
Enjoy a tasty and hearty breakfast as you'll need the energy for the day that lies ahead. Are you ready for exercise? As today officially we start walking! Our walk will take around 5-6 hours. Don't worry we won't do this all in one go, we will split our time up with a stop for lunch at a local place. Afterwards, we resume the distance. Upon finishing the walk we end up in Jhapre for the evening.
Included:
3
Day 3: Reach the magical Pikey Peak!
Are you ready to finally see Pikey Peak? As today is the day. To reach the campsite at Pikey Peak it should take around 6 hours of an uphill climb. However, en route, we stop at a cheese factory, which could extend our trekking time. Due to the location, we will be camping this evening. Our crew will be carrying the tents. This is an alpine style with dry food and a trim crew.
Included:
4
Day 4: Pikey Peak to Junbesi
Be mesmerised this morning, bask in the magnificent surroundings of Pikey Peak. Get your camera ready and appreciate the glorious morning sunrise and views of Everest. Today consists of our longest walk which will take around 8 hours in total to Junbesi. You'll notice on this trek a portion of this is the old trail to Everest. Once we reach Junbesi we will spend the evening there in the gorgeous Sherpa village.
Included: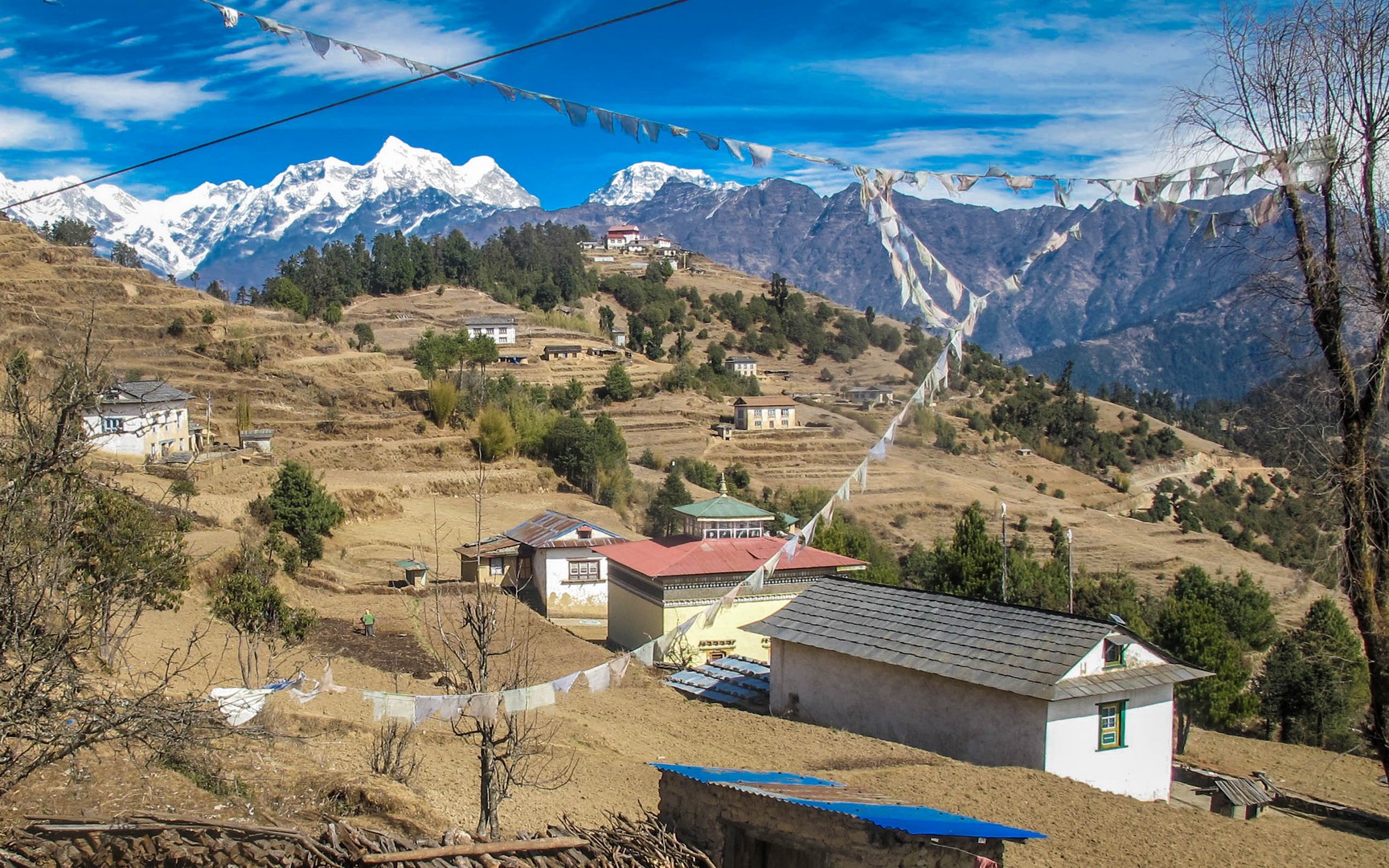 5
Day 5: Lighter trek to Phalpu
Today we depart Junbesi and undergo a shorter trek. This will take around 4-5 hours to make to the airport village of Phaplu. If time permits and we reach early we can go up to the Tibetan monastery above Phaplu and then return back down. We spend the evening here in Phalpu.
Included:
6
Day 6: Back to the capital
No more trekking and say goodbye to the nature that surrounds you in Phalpu. We leave in the morning via jeep and it'll take around 8-10 hours to reach Kathmandu. Once in Kathmandu, we depart.
Sorry, the comment form is closed at this time.