Do you like fusing the mind, body and soul together? Then you may be a fan of yoga or even if you're not you should give it a go and see what wonders it will do for you. It's also a great way to relax. If you combine this with the picturesque landscapes of Northern Vietnam it will lead you to the ultimate destination of relaxation. No doubt, combing the two together will most likely leave you with a sense of fufilness and self-actualisation.
Why Northern Vietnam?
Northern Vietnam is home to some stunning picturesque areas and remote regions filled with ethnic minorities. A region full of history and a rich variation of cultures. By connecting with nature, people and yourself you will have an epic trip.
Northern Vietnam is also home to a UNESCO world heritage centre Ha Long Bay and is a place to not be missed if visiting Vietnam. Filled with 1,600 limestone islands and a lot of them are uninhabited too! A true beauty to visit whilst there.
Likewise, this part of Vietnam is home to some spectacular cliffs, greenery, valleys and caves. The scenery is so vast and attractive you won't want to leave. Take time out to conserve and replenish your flow.
Trip Highlights:
Learn how to make traditional and tasty Vietnamese food
Chat with locals
Yoga class in Hanoi yoga centre
Cycling trip around Hanoi's old quarter and Hoan Kiem Lake
Watch a water puppet show
Meet ethnic minorities in rural areas and interact
Cruise the famous Ha Long Bay via a junk boat
Savour a tasty seafood lunch on the Bay itself
Enjoy an incredible sunrise and sunset of Ha Long Bay
Undergo a Tai Chi class
Enquire today at Ethical Travel Portal, we will make sure you have a fun-filled trip in Northern Vietnam!
Destination

Included

Yoga Northern Vietnam

Local Guide

Transportation

Dinner

Bed & Breakfast

Not Included
1
Day 1: Hey Hanoi
Welcome to Vietnam! Hanoi is the hectic city filled with endless activities and excursions to take part in! We will collect you from Noi Bai International Airport. Then, once settled the rest of the day is at your leisure. You won't be bored here. Why don't you begin your trip with some Vietnamese delicacies such as their tasty egg coffee? Or perhaps visit the former Ho Chi Minh mausoleum? Take a walk around the charming French Old quarter and see the old influence. There's even a local house in Long Bien on the outskirts where you can learn to make tasty and traditional Vietnamese food. Whilst at the same time have a fun friendly conversation with the locals. This evening you have a big choice to attend many cultural shows such as the national opera, listening to traditional folk songs or a water puppet show.
Similarly, If you arrive on a weekend check out the famous and popular night market from 19:00 pm onwards!
Includes:
2
Day 2: Explore Hanoi
Fill your bellies for breakfast as today we will pick you up at 8:00 am. You will start your day with a yoga session for 2 hours. Then we will go to class from here participating in yoga for 2 hours. Clean yourself up and take a shower after yoga. Rest for the remainder of the morning. This afternoon we will visit the museum of Ethnology and take a cycle trip around the gorgeous Hoan Kiem Lake. Afterwards, we will visit Hanoi's charming old quarter. Grasp this opportunity to be in the centre of Hanoi's life and its traditional Vietnamese culture. To round off your first whole day in Hanoi we will attend a water puppet show. This is often a favourite experience of visitors to Vietnam. Today the tour concludes at 5:30 Then afterwards the rest of the evening is at your leisure.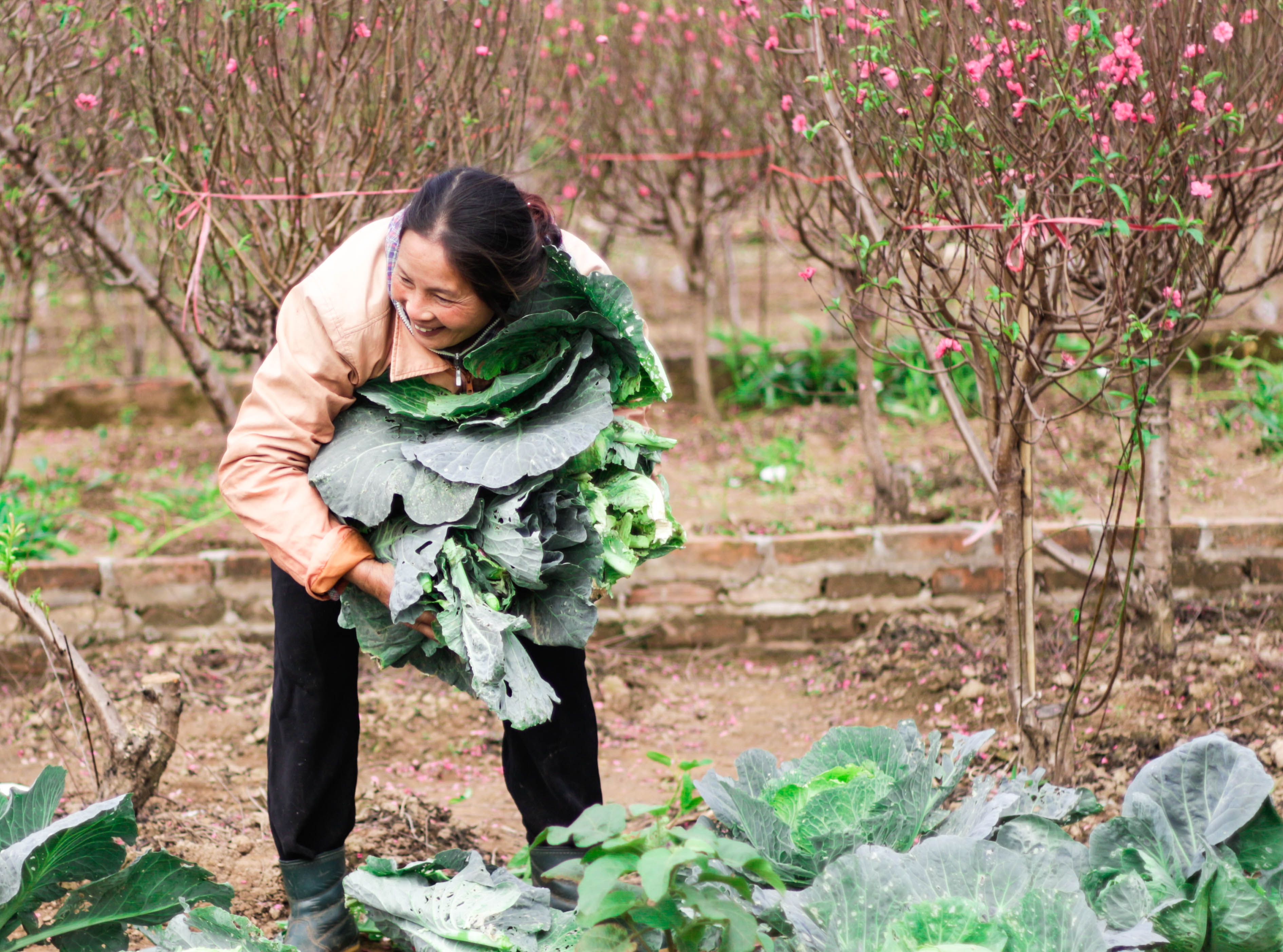 Includes:
Transfer
Guide
Entrance Fees
Breakfast
Lunch
Cycling
Water puppet show ticket
Yoga Class
3
Day 3: Ditch the city say hello to village life
Today we will leave Hanoi early and drive to Pu Long. This journey should take around 4 hours.  Around lunchtime we will arrive at Don village, we will have lunch there and take rest. This afternoon we will begin our yoga beside the swimming pool with a captivating view of the rice paddy fields down below. After yoga, you will have to ample time to relax and swim. Tonight we will have dinner together.
Includes:
Transfer
Guide
All mealsYoga
Teacher
4
Day 4: Learn about the Thai people and practice yoga in gorgeous surroundings
It's an early start today as you observe the daily life of locals before having a delicious breakfast at 7:00 AM. Following this commence a yoga class with our knowledgeable teacher. Post yoga take time to stroll around the interesting village of the Thai people and pay a visit to their neighbours. This way you get to learn more about their life and society. Then from here, you can undergo easier hikes to the paddy fields. Then we will take a pause to refill ourselves with lunch. At around 1:00 PM we will then undergo a scenic journey back to Hanoi. This is in total around 235km. We will be due to arrive back into Hanoi around 5:00 pm. From there, the rest of the evening is at your leisure.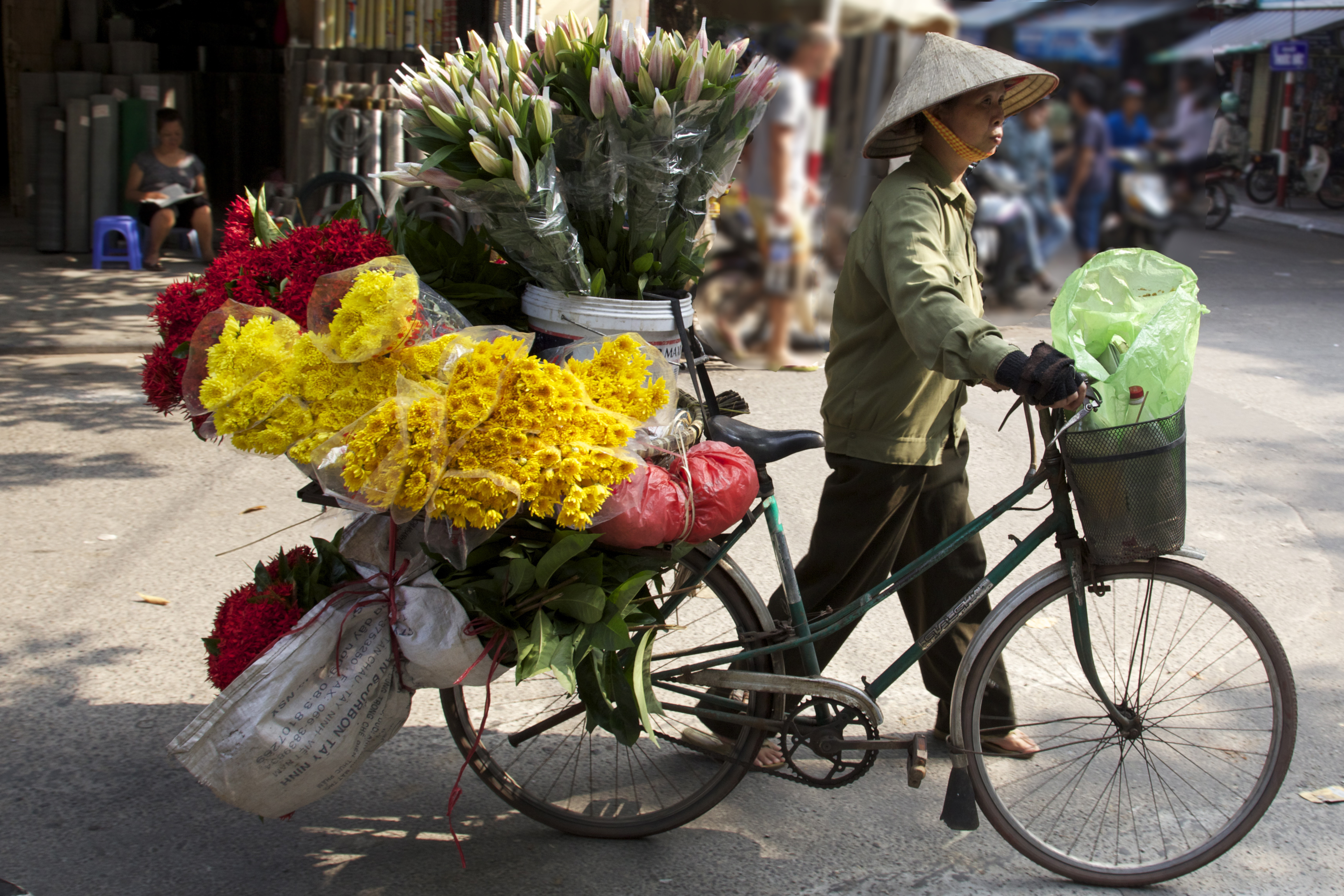 Includes:
Transfer
Guide
Breakfast and Lunch
Transport
Yoga Teacher
5
Day 5: See the world-renowned magnificent Bai Tu Long Bay next to Ha Long Bay
Get prepared for an epic day! Fill your stomach for a 4-hour road trip from Hanoi. We will start our journey around 8:00 AM from Hanoi in a private van. Eventually reaching the harbour in Ha Long Bay around 12:00 midday. Then, you will be welcomed onboard to a junk boat upon arrival. Whilst on this boat you will be lead to your cabin and then given a trip briefing. As we are setting off on the waters savour a fresh and local seafood lunch. This cruise will take you to Bai Tu Long Bay which is located directly beside Ha Long Bay. Later we will stop at a wild beach to practice new yoga moves which you've learnt so far on this trip. Afterwards, you will have some free time to swim before getting back on the boat to relax. This evening we will all dine together on the boat.
Includes:
Transfer
Guide
Entrance Fee
Junk Boat
All meals
Permit
6
Day 6: Bye Bay, Hello Hanoi
If you can wake up early and appreciate the sunrise take note of the serene breath taking landscape around you. The beauty of the towering limestone rocks! Have fun this morning with a difference, today we will undergo a Tai Chi class on the sundeck of the boat. Then devour a fresh breakfast around 8:00 AM. After we will take a short rowboat which locals will lead us on around the bay. Finally, we will journey back to shore. Whilst doing this, we will have our lunch on the boat. Then arrive at the pier around 11:30 AM. From here our driver will pick you up and take you back to Hanoi. We should reach Hanoi around 5:00 PM this evening. The rest of the evening is at your leisure. Includes:
Transfer
Guide
Junk/Boat
Breakfast
Lunch
7
Day 7: Goodbye Vietnam!
Have breakfast at your hotel and depart before 12:00 Midday. Make the most of your final time left in Hanoi before you depart. You will be transferred to Noi Bai international airport for your flight home. Goodbye for now and we hope you travel with Ethical Travel Portal again soon!
Includes:
Transfer
Drop Off
Breakfast
Sorry, the comment form is closed at this time.