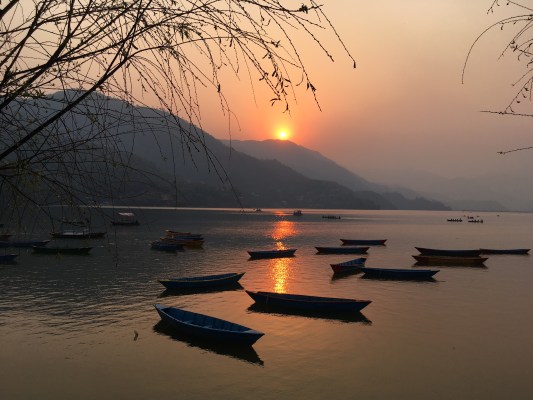 Yoga in the Mountains – A Photostory
5
mins read
Yoga was born within the countries that hold the enchanting Himalayas. But where is one of the best places to practice yoga? Well, one of the most leading places if the country of Nepal. Nepal is home to some of its incredible mountain ranges such as Everest, Kangchenjunga, Manasalu, Ama Dablam and many others. Not only this but the nation has a beautiful culture, rich traditions, tasty food and exceedingly kind locals.
During Easter 2017, we carried out a yoga trip in Nepal on a community trail up to Mohare Danda. We combined the natural ingredient of yoga alongside the trekking experience. Making it a magical trip for all doing yoga in the mountains.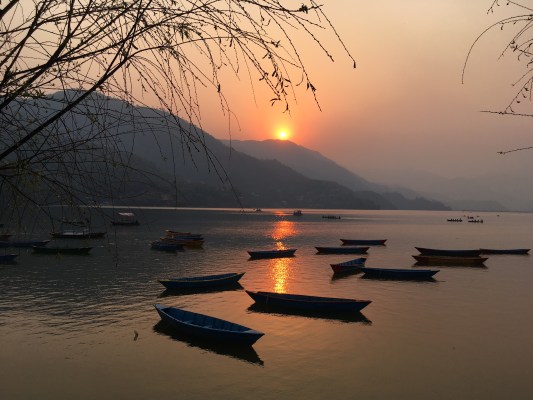 Yoga in the mountain | Festival 2017
The first ever yoga festival in Kathmandu was conducted by Ethical Travel Portal, socialtours and Pranamaya the weekend before Easter. This made it a great lead up for the yoga in the mountains trek. During this festival weekend, a serene sunset walk was held at Soyambhunath. Which was proceeded by a welcome dinner, various yoga classes, talks about Ayurveda, mindfulness, meditation, organic food market, healthy lunch options and Karma Yoga for abused minors that are under the care of Antardristi.
 Brief Summary of the Yoga Trek
The following day after the festival, we drove to the picturesque city of Pokhara for an overnight stay. After a long drive, this made it the most perfect and rewarding stopover (due to its scenery). Early next morning we were back on the road and drove to our starting point for the trek. Throughout the next week, we were up in the mountains surrounding ourselves to yoga, the community and alluring nature.
We trekked for three days up till Mohare Danda where we slept for two nights. Once at the top, we had the day at our disposal which allowed us to explore the famous Poon Hill. There, from Mohare Danda we spent the next couple of days trekking down to a lower altitude and finally to Tatopani. On our way back, we paused for a day at the beautiful River Summit Retreat to relax and enjoy the pool. Following this, we drove the last stretch to Kathmandu the next day and ended our wonderful experience with a tasteful farewell dinner.
Scroll down through the photos for a glimpse of what this trip has to offer. Are you interested in joining a future version of these trips? Let us know here!
Sorry, the comment form is closed at this time.