5 Local Secrets in Bergen Norway
4
mins read
One of the oldest streets in Norway, a secret viewpoint, historic wine vault, waffles to die for, and a story of fake windows – here are 5 not so known local secret of Bergen you might want to explore. Norway's second-largest city has more to explore than Bryggens Hanseatic history or the Fløybanen funicular.
With two of Ethical Travel Portal's local experts working out of Bergen, we can offer real, local insights into this popular city. Join one of our walking tours with real locals to explore these secrets, and get a perspective of the city from a locals eyes
Årstadgjeilen – The Oldest Street in Bergen
A 40 minutes walk from the city centre, or a short local bus ride brings you to a street made up of ancient stones from the Middle Ages and the Norwegian Viking Era. According to the Viking Saga, Haakon the Good walked here post the battle of Firjar. It is a walk back in time and in the footsteps of the Vikings.
Top Tip: Walk from Alrekstad (an important farm in the Viking age) and down towards Lungårdsvann – which was called Alreksvågen back in the middle age.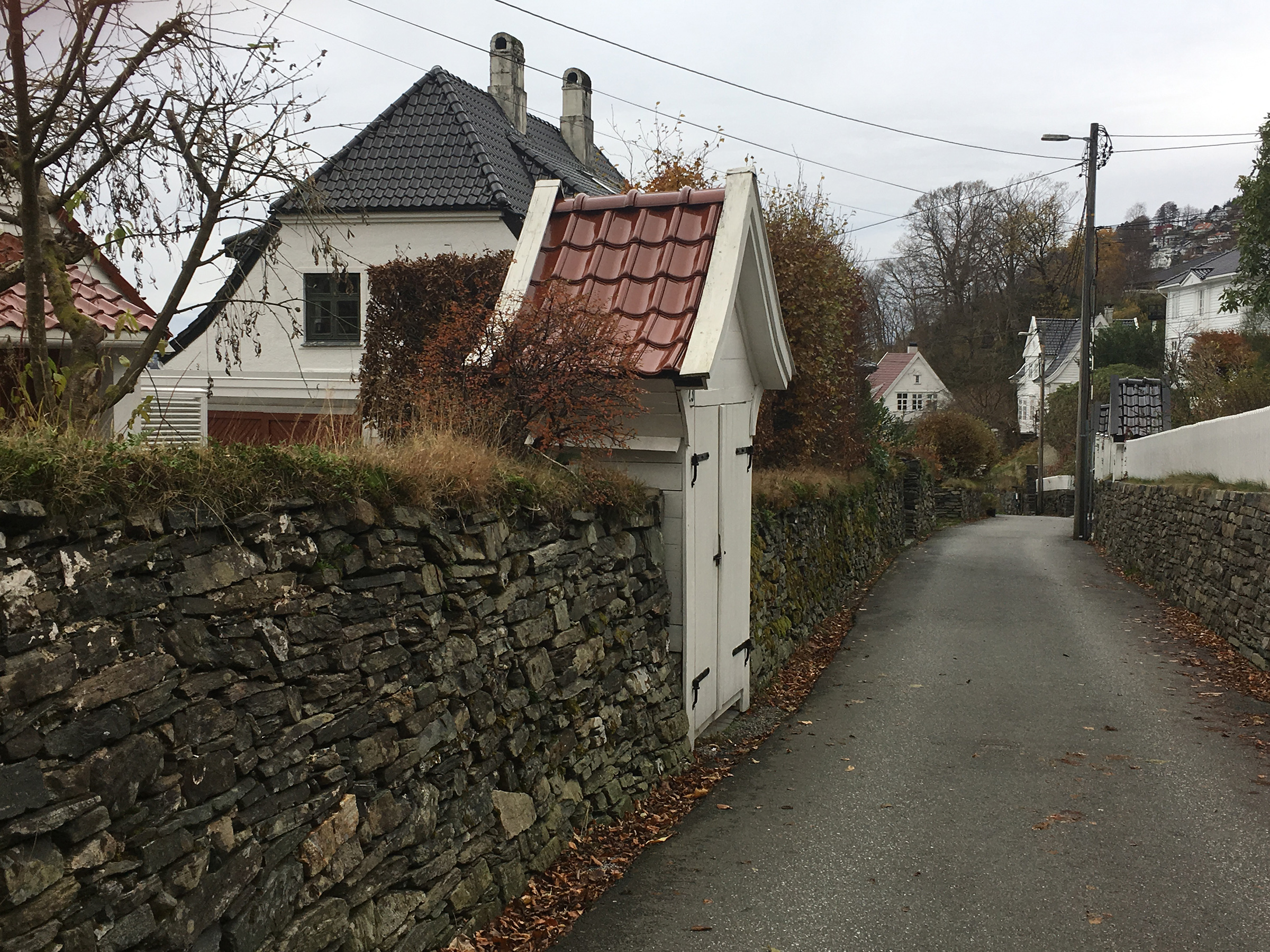 Getting there:
With a local bus: Take bus nr. 3 (heading to Sletten) or bus no. 2 (Birkelundstoppen) to Statsarkivet. Here, you will find the Viking longhouse (today, it is a school). Legends has it that the stonewall also dates back to the Viking age.
It is a lovely 40 minutes back to the city along Store Lungaardsvann. This is a local place where many locals go for their Sunday walk or runs in the afternoon. A great chance to connect with the locals and observe their daily life.
Skivebakken – The Secret Viewpoint
Who does not want to get to a viewpoint in Bergen to get that perfect birds-eye photo of this wonderful city? How about going to a secret location not many travellers end up going to, hence out from the masses?
Get a magnificent overview of Bergen from the top of the steepest street in Bergen, used by locals for honing their driving skills in its steep gradient. This is also the location, of course, for the steepest running race in Bergen.
Getting there:
From the train station just take the Stømgaten Street towards the mountains to get to Skivebakken.
Altona Wine bar and kitchen
Go for a glass or dinner at Bergen's best wine bar, where you can find over 1000 labels of wines of all types and price ranges. Already 400 years ago Altona was considered Bergen's best inn and is one of Bergen's oldest places in Bergen still serving food. The historic surroundings has a close connection to the history of Bergen itself, and it is well worth having a look around before sitting down. Altona is the only place in Bergen been recognized by Wine Spectator for its selection of champagne and wine and has been honoured with the Best Award of Excellence since 2009.
Getting there:
Using a map follow Strandkaien until it turns and then walk up one street to the "Strandgaten" walking street. The bar is located on this street.
Bar Barista – The Favorite for Norwegian Waffles
Locals swear by the waffles at Bar Barista, a hidden gem a stone's throw away from Bryggen and Fløybanen. The place is hip, colourful, has fun board games, great coffee, local food and of course Bergen's best waffles. The Norwegian waffles are considered "king of KOS"?
A perfect hangout!
Getting there:
Walk to Bryggen and by the first old Bryggen house towards the city centre walk up two streets and right behind Thon Hotel Rosenkrantz you find Bar Barista.
Fake Windows around the City – A Real Surprise
Back in the day when glass was expensive, Bergen residents found a unique solution to make buildings look nice – they just painted fake windows. The old City Hall is a classic example where you can find a painted window, done amazingly well, almost to the point you might ignore it, unless you look at it carefully. Much later, the Park Pension Hotel also replicated this on an entire wall.
Walk over and see if you can differentiate the original from the fake!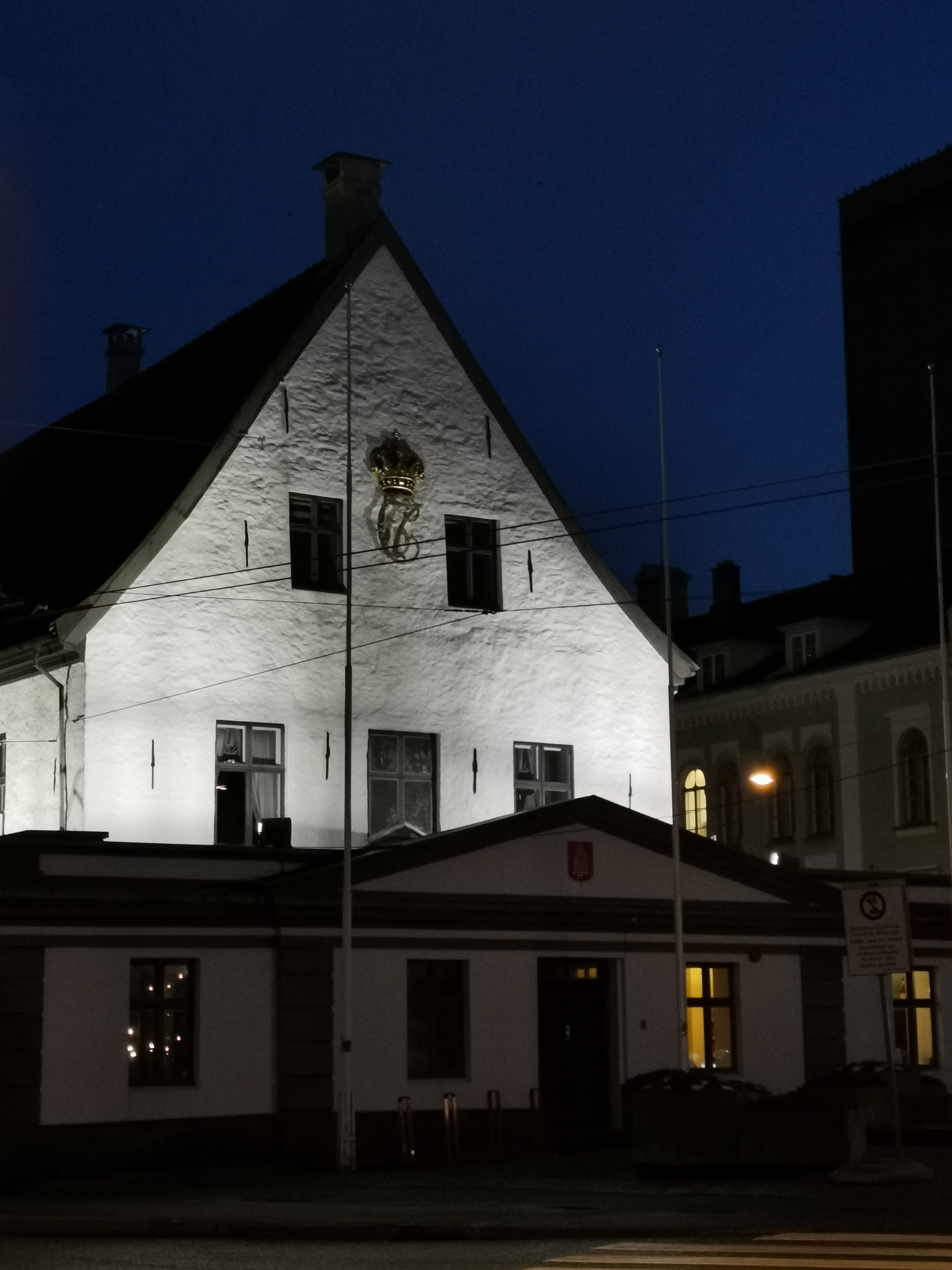 Getting there:
Just next to Torgalmenningen, two blocks down on Småstrandgaten.
Park hotel: From Torgallmeningen main square walk straight ahead to the big read Church Johanneskirken. From there, take the road to the left and follow it past the university museum and then you get to the Park hotel.
There are more local secrets of course – A Gestapo House, a manhole with a question mark, a cannonball out of place, hopscotch on the street, or an ancient brothel district – but we are obviously not going to release all of Bergen's secret now, are we?
The old Hanseatic city of Bergen is a much-valued visit while in Norway. It is small, unique, picturesque and memorable. One can just hit the popular spots, or understand the city from a locals perspective, getting a far more authentic snapshot of this historic town, that was a hub for trade in the region.
Explore these and other local secrets on an Ethical Travel Portal WALK with a LOCAL experience, where real locals (and not guides) take you around their beloved city, showcasing what they like (and sometimes do not like) about the place they live in.
Sorry, the comment form is closed at this time.