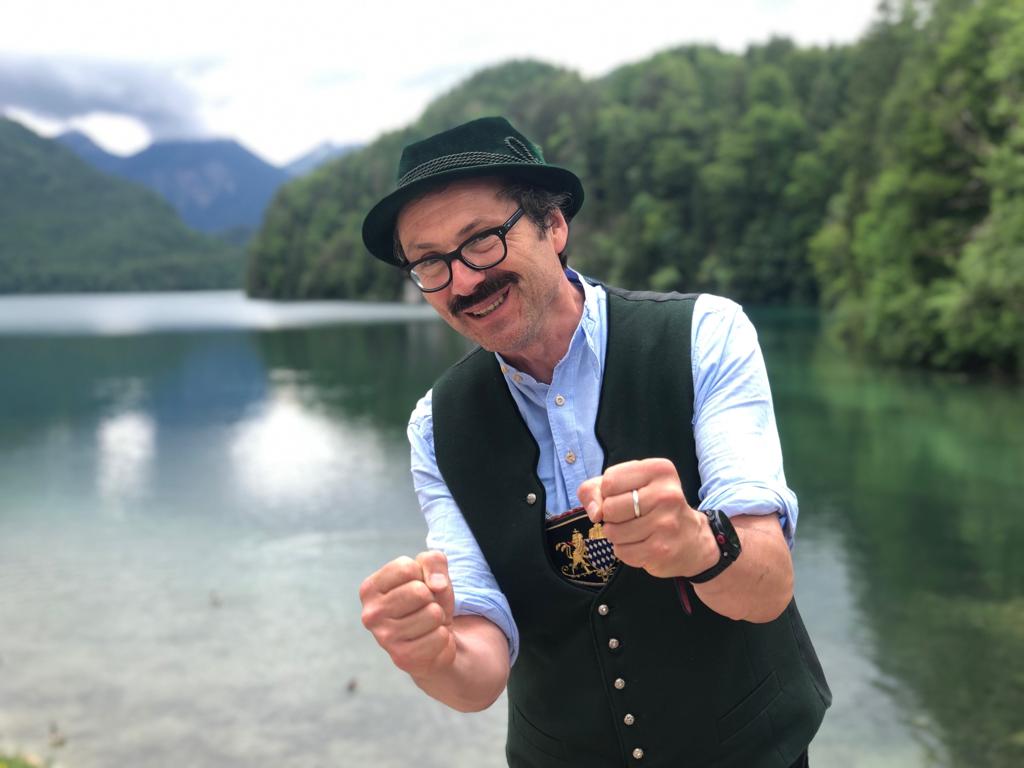 Meet a Local Expert | Michael Borio, Bavaria, Germany
2
mins read
For Michael Borio, being a tour guide is not only living a passion through the work he does, but it is also much more. It is a personal commitment and his life mission to contribute to the sustainable development of the region, creating a deeper understanding of history and culture of Bavaria by engaging visitors on all levels.
First is his rich knowledge of history, geography, culture, art, economy and contemporary life. Likewise, all the curiosities and secret stories which are combined together into an hours-long rhetorical and a performative show where the tourists become part of his amazing spectacle.
During this unforgettable and life-changing experience, tourists will inevitably change the way they think about the profession of a tour guide.
Second, is that tourists of very different backgrounds are immersed into the Bavarian culture in a way that they appreciate the past, understand the present and are looking forward to connecting in the future with cultural heritage and the people of Bavaria. The way he paints his cultural heritage with his outstanding rhetorical capacity and communication competence makes people change their behaviour and beliefs.
Third, with his wide knowledge, he is always aware of his power of leading the tourist and he uses it to support authentic local experiences, accelerate the wider local economy, protect the environment and cultural heritage.
Last but not least, his contribution through the work of a tour guide on a professional as well as a personal level is always focused on and dedicated to reducing inequalities, supporting responsible consumption and contributing to peace and friendship among different nations and cultures.
You can contact Michael directly at: michbo@web.de.
ABOUT GREEN MICROPHONE
Tourist guides are cultural brokers, sustainability communicators, unforgettable experience creators, educators and ambassadors of sustainable tourism for all. Up until now, such tourist guides have been doing their best, to be the voice of responsible tourism. However, they have never had the chance to be rewarded with an international award for all the great work that they do. That is why G-Guides decided to give them a chance, to present their work. On September 27th 2019, on World Tourism Day, we shall award the Green Microphone Award, to the best voice of responsible tourism. If you think you are that voice, you can enter into the contest by sending us a short bio and a 250-word description on why you should be awarded the Green Microphone. As well as how you are helping to promote responsible tourism. Also if you have had an experience of a guide that was along that line, do nominate them for the award. We want the stories of tourist guides, who are transforming people's lives through their guidance, to be heard. Please send nominations and applications to: responsibleguides@gmail.com.
Sorry, the comment form is closed at this time.