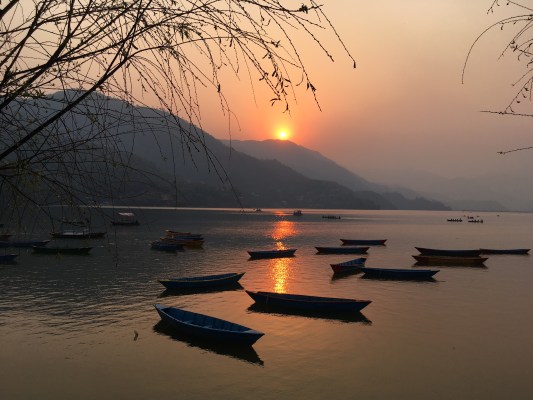 The Working Nepali Tour
2
mins read
Do you like going off the beaten track? Away from the standard tourist route? Are you ready to discover some hidden spots of the Kathmandu Valley? This trip takes you to unfrequented places to meet kind-hearted locals on the only day off of the working week in Nepal, Saturday.
I ( Tiphaine Texier) was lucky to be a part of the wonderful experience to see how lifestyle changes in the suburban areas of Kathmandu Valley.
Khokana
Our first stop on the tour was the quaint village of Khokana located in the foot of the mountains. I recall the green picturesque surroundings that were present after the monsoon and landscape thereafter! Upon arrival we walked around the village, greeting hardworking women doing their laundry by hand and bathing their children.
Pleasant people sat outside basking in the sun and peaceful environment on that beautiful Saturday morning. Cheerful kids were playing, men were worshipping in the tiny Hindu and Buddhist temples. There was so much to witness, from the lively goats, chickens, dogs in the streets and the tasty chilli drying at the windows.
Bungamati 
Along the narrow streets, we visited a sari workshop which was amazing to watch. Three women were busy sewing and creating gorgeous items of clothing. Afterwards, we kept walking amount the rice fields eventually arriving in Bungamati, another farming village. In Bungamati, there is a stunning Hindu temple which is apparently very important for the area. Whilst there, some devotees were singing, walking around the temple and played devotional music.
Authentic Nepali Food 
Finally, after this it was lunchtime! We entered a very local and authentic Nepali restaurant. Lunch was ready with a very fresh and delicious Dal Baht (traditional Nepali dish made of rice and lentils). Wow, is all I can say about this as it was a great lunchtime! I remember sitting there enjoying the scrumptious food and the company of new people that we didn't know in the morning. Who I may never see again. I was living in the moment, not thinking about yesterday or tomorrow. It was the ultimate experience of mindfulness!
Centre For Disabled Children 
Finally, our last stop was the centre for disabled children which turned out to be a very emotional meeting. Some were blind, deaf, and physically challenged. However, one thing they all had in common was the high amounts of energy that you could feel around you. It was a powerful moment. Then there we met the coordinator of the place, a gentleman shining like the sun! I trusted him instantly. He has an incredible dedication to the kids (which showed upon meeting him) and towards their disability. He was learning Braille, a Nepalese sign language and pathologies via books. As he did not have a proper education. Talk about inspiring!
Sorry, the comment form is closed at this time.