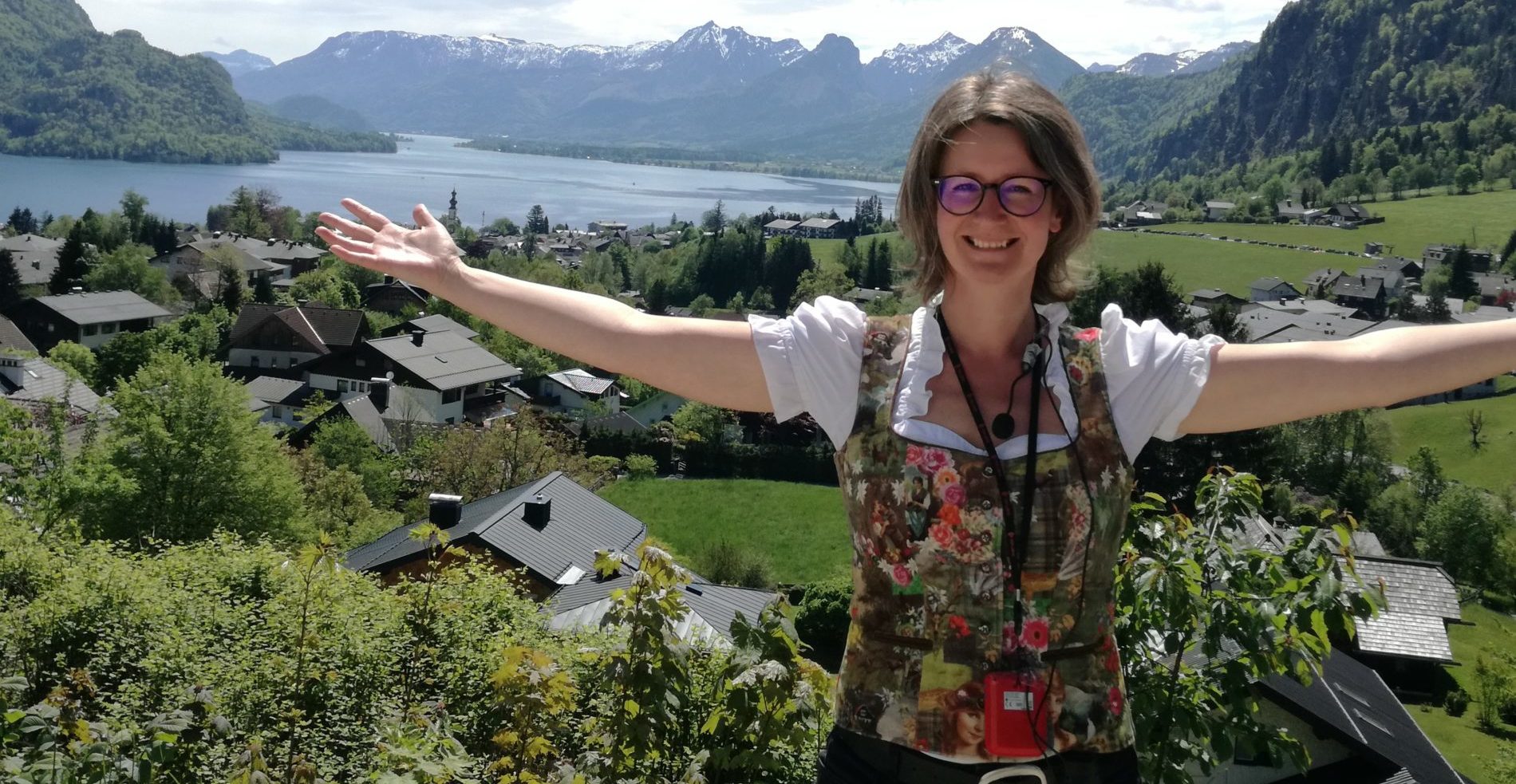 Meet a Local Expert | Barbara Zeintlinger, Austria
3
mins read
My story of becoming a guide starts when I went to Greece, where I worked as a tour manager, but I fell in love with the country, the culture and the people. I loved to travel, and I wanted to do it as a job, professionally. Becoming a guide was the way to do it. In addition, I was extra motivated as this truly changed my life, in more than just one way. I met the love of my life there and we got married next summer.
After the season ended, I already started my official training as a tourist guide. In Greece at the time, the requirement was 3,5 years of training and passing all the exams in the Greek language. It was like university training, 8 hours a day, and many field trips around various archaeological sites as well.
I mainly worked in Corfu and mainland Greece for extended cultural trips but after 15 years, I decided it was time to return to Austria. I decided to try some other jobs, but tourism was always a part of me, so I decided to take up classes for becoming an official Austria Guide. This way I could return to the profession I truly love and am passionate about. In Austria, my training took up additional 1,5 years and upon finishing the training and obtaining the Austrian national license, I also became a member of Austria Guides – the association which connects all the trained and licensed tour guides in Austria.
I consider it my life mission to introduce people to Austrian lifestyle and culture and try to "infect" them with the love, respect and heritage that I have towards my own country, thus changing their perspectives as well.
Through tourism, we as tourist guides can help to contribute greatly towards the development of the wider area. Through our work, we support the local practices, products, the local artisans, musicians, and through that, we benefit our visitors, our destination and ourselves.
Tourism can be a force for good, but even in Austria in some places, we already see a bit of overcrowding. And sometimes, because of the cultural differences, people are unaware of the local customs and traditions. That is why I believe, guests should be properly trained and informed so that while visiting the country they can adjust to the local culture. I see myself as a bridge builder between the cultures and I see tourist guides as cultural ambassadors of a country.
If you want to have the real Austrian experience, don't hesitate to contact me on bzeintlinger@ymail.com.

ABOUT GREEN MICROPHONE
Tourist guides are cultural brokers, sustainability communicators, unforgettable experience creators, educators and ambassadors of sustainable tourism for all. Up until now, such tourist guides have been doing their best, to be the voice of responsible tourism, but have never had the chance, to be rewarded with an international award for all the great work that they do. That is why G-Guides decided to give them a chance, to present their work. On September 27th 2019, on World Tourism Day, we shall award the Green Microphone Award, to the best voice of responsible tourism. If you think you are that voice, you can enter into the contest by sending us your short bio and a 250 word description on why you should be awarded the Green Microphone Award and how you are helping to promote responsible tourism. Also if you have had an experience of a guide that was along that line, do nominate them for the award. We want the stories of tourist guides, who are transforming people's lives through their guidance, to be heard. Please send nominations and applications on: responsibleguides@gmail.com.
Sorry, the comment form is closed at this time.